Expat teachers in Vietnam getting used to the new normal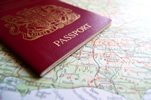 Expat teachers living and working in Vietnam are getting used to the new normal.
Vietnam's reaction to the coronavirus's attack on the country was considered one of the planet's most successful to date, allowing locals and expats to rediscover their lives and adjust. With many cites and towns now opening up after a period of lockdowns, people are now appreciating their daily activities rather than simply taking them for granted.
Many of Vietnam's expat community are qualified, professional English teachers who've not had much in the way of work until recently as schools were closed and close contact was forbidden via the use of social distancing. Some who'd already planned to move on were prevented from doing so by flight cancellations and lockdowns of entire countries, leaving working from home as the only option. Whether waiting to move on or staying in Vietnam, expats' biggest fears are now concentrated on the costs of visa extensions and the uncertainty facing those looking to extend their visas.
Some schools aren't now including English language classes, leaving a number of professional expat teachers without jobs and facing an uncertain financial future. Work permit issues are also causing controversy and concern within the expat community. It's not just foreign teachers who're feeling the unwanted effects of the pandemic, it's also expat students at Hanoi's universities. Study programmes are still online as many foreign students are still unable to leave their home countries due to lack of flights or continuing lockdowns.
At the present time, all new arrivals must stay in quarantine for 14 days, an unpleasant reminder of the reality of this virus. One UK expat reminded reporters it's best not to be complacent, as no-one knows whether or when the virus will return.