Visas News - Emigrate UK Page 6
This is the category page for all Visas news here on emigrate.co.uk, where you can view all the Visas emigration news.
Saudi families and companies looking to hire female expat drivers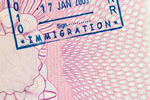 A surprisingly immediate reaction to Saudi Arabia's dramatic rescinding of the controversial ban on women drivers is that Saudi businesses and families are planning to hire expat women drivers. Saudi families, car rental companies and businesses in general are taking advantage of the reversal of the ban on women drivers by deciding to...
Mancunians among Brits most likely to emigrate to New Zealand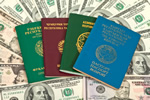 Manchester is among the top cities in the UK from which people are enquiring about moving to New Zealand, revealed consultancy company The Emigration Group. The firm, which advises UK citizens on emigrating down under and the visas needed, has taken more than 3,000 enquires over the past six months, and more than 300 of them had been from...
Canada temporary foreign worker programme faces first legal challenge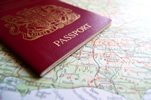 Canada's controversial Temporary Foreign Worker Programme, already unpopular with employers, is now facing a legal challenge by a Labrador businesscouple. Introduced in its reformed version in June by Employment and Social Development Minister Jason Kenney, himself a former immigration minister, the programme includes the Labour Market...
Canadian mother still fighting for visa for her husband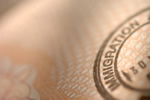 A Canadian-born resident legally married to her Indian husband is hoping against hope that he will be allowed to join her in time for the birth of their second child. Harpreet Sandhu, born to Indian immigrant parents resident in the town of Surrey, met and married her husband in June 2010, and the couple immediately applied for his...
Canada passes new citizenship and immigration act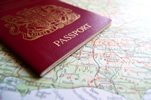 Controversial new rules aimed at strengthening the requirements for access to Canadian citizenship have now been passed into law. The aim of the changes is to make certain that those applying for citizenship are fully prepared for integration and participation in Canadian society. The government is hoping that the requirements will help...
Australia broadens range of English Language tests for visa applicants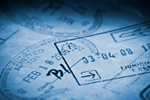 Scores from several other recognised English language tests will be added to the well-known and already accepted IELTS and OET scores for several Australian visa categories. An announcement from the immigration authority has confirmed that scores in the Test of English as a Foreign Language (TOEFL iBT) and the Pearson Test of English...
Canadian citizenship test failure rate increases in longer stay immigrants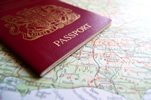 A Canadian government report has revealed that, the longer immigrants wait before taking the citizenship test, the more likely they are to fail. According to the report, commissioned by the Immigration Authority, those taking the test within five years of arrival in the country show consistent pass scores. Their counterparts who have been...
US immigration allows spouses of H-1B visa holders to work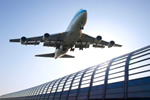 Officials within the Obama administration have put forward a proposal which would allow the spouses of expats holding H-1B visas to work in the US. US Commerce Secretary Penny Pritzker and Homeland Security deputy secretary Alejandro Mayorkas announced that the change will apply to spouses of skilled professionals in the STEM subjects of...
Canada immigration consultants pairing temporary foreign workers with firms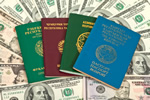 Online advertisements by immigration consultants in Canada are suggesting they can pair would-be temporary workers with employers. The advertisements, many of which are by consultants in Western Canada's Ontario province, pledge that they will assist those wishing to enter the country under the temporary foreign worker programme in...
Foreign doctors unable to get New Zealand hospital jobs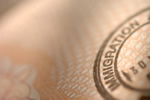 Qualified health professionals aiming to live and work in New Zealand are falling foul of backlogs and confusion, preventing them from starting work. Of foreign-trained doctors applying for registration in New Zealand, those who graduated in the UK, non-American or non-Western European medical schools must pass an examination before...