UK expats in Portugal to get support and help in residency procedure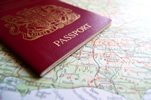 The British Embassy has promised pre- and post-Brexit residency application support for expats in Portugal.
The British Embassy has promised support to UK expats in Portugal as they and their families finalise their residency applications. Working with the International Organisation for Migration (IOM), the Lisbon-based embassy revealed in a joint statement its determination to guarantee the rights of Britons living, working or retiring in the country under Britain's EU exit agreement. The project isn't just limited to Brit expats in Portugal, as it's also intended to cover those in Germany, Spain, France, Slovakia, Italy and Poland.
Funded by Britain's UK Nationals Support Fund, some three million pounds is being made available to support organisations and charities in order to protect the rights of British citizens in Europe. In a statement, a representative of the IOM told the press the organisation is more than happy to support British citizens at this difficult time, thus ensuring their safety as well as their rights to stay in their present countries of residence and live their lives as they'd planned.
Awareness campaigns aimed at UK citizens in Portugal will share all information as regards the procedures for residency, providing direct support to those who have issues needing assistance at this crucial time. Expats with specific challenges such as chronic illness, disability, literacy and language barriers or the inability to take advantage of relevant modern technology will receive targeted assistance in order to help protect their rights.
The project will run until March 31st next year, will be officially launched on July 7 and can be found via Webex, thus allowing all those who feel they need specialised assistance to apply. The web page invites registration details and is written in a clear, compact and easy-to-understand manner.