Visas News - Emigrate UK Page 3
This is the category page for all Visas news here on emigrate.co.uk, where you can view all the Visas emigration news.
Expats confused over Thailand government's new travel insurance plan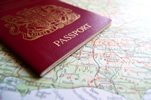 Thailand is now looking to tourists and business visitors to pay a travel insurance charge on entry. An announcement this week by Thailand's tourism authority had expats scratching their heads in confusion due to its basing of an incomer charge on the number of tourists expected this year before the coronavirus wrecked all forecasts....
Are expats in Asia increasingly unwelcome?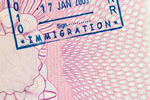 All across human history, those seen as 'different' have been targeted for blame when man-made or natural disasters have occurred. Nowadays, in the so-called enlightened and decidedly connected 21st century, it's happening again all across the Asian continent. Whether it's Trump calling out China for a supposed deliberate attack...
Thailand moves the goalposts for expat professionals and retirees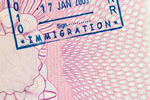 For several decades, Thailand was a place to pursue expat dreams, to live a tropical life or retire to a highly affordable, friendly country with an already established expat community. Many expats who've been living, working or retiring in Thailand are now wondering whether it's time to move on, as so much has changed during the past...
What not to do when planning your expatriation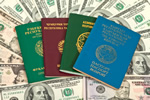 If you're looking to emigrating to an unfamiliar overseas destination and don't have time to fully research the location online, what's the best way to collect the necessary information for a rational decision? The majority of expats new to this fascinating lifestyle game invariably head for online reviews placed by companies...
Expat favourite Malaysia MM2H visa worth nothing during the pandemic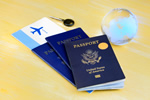 Would-be expats looking to Malaysia as their 'second home' should note the country's behaviour during this difficult time towards those already on this popular permanent residency visa. Malaysia's 'My Second Home (MM2H) visa has been popular with expats including retirees since its introduction, as it seemingly guarantees...
Expats based in Malaysia are being refused entry due to new rulings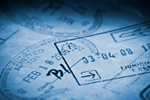 Coronavirus confusion in Malaysia is separating expat spouses from their loved ones. Malaysia is the latest affected country which is causing grief and chaos in the lives of citizens married to expats. Many couples are now separated and have no idea when they'll be allowed to live together again after the state's coronavirus chaos had...
Brits rush for dual EU nationality in order to retain free movement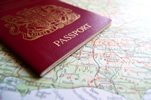 Predictions that huge numbers of Brits desperate to retain EU free movement would become dual citizens are now coming true. Perhaps the most controversial issue during the run-up to the Brexit vote was that of free movement, whether for work or personal purposes. Britons with holiday homes in Europe, expat retirees with families still...
Expats in Thailand fearing blame for the coronavirus pandemic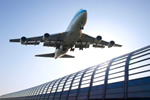 Bangkok's expatriate community are worried about their security as much as they're worried about covid-19. Amongst Bangkok's huge expat community, it's difficult to determine which is causing most stress – the coronavirus pandemic itself or the feeling they're no longer wanted. Prejudice against Westerners has always lurked...
UAE government doing all it can to support its expat professionals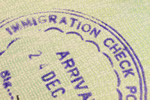 The UAE is releasing a number of new orders intended to help expats, residents and all businesses during this difficult time. The emirate's Abu Dhabi-based government has issued a number of new orders aimed at both residents and expats caught up in the panic and chaos of the worldwide coronavirus pandemic. Most importantly, expatriates...
British expats determined to leave Thailand facing extortionate airfares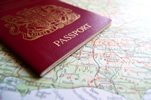 Last Wednesday, the Thai government closed all borders and banned all foreigners from entry. The decision allowed the country's struggling national airline to ground all international flights and, as most international airlines including British Airways, Finnair and Emirates had already discontinued their services, effectively prevented...