Expats in South Korea unhappy about projected visa changes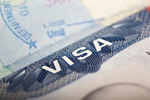 South Korean visa rule changes are resulting in expat dismay.
Many expatriates now living and working in South Korea are devastated by reports of rule changes to their visas due to the possible introduction of a different points system. A recent government proposal is still under consideration as opinions are still being sought as to its workability, but long-term expats who're looking to become Korean nationals will be hard hit, as will those who're volunteering or working for low salaries.
The major change is that high numbers of points will now be allocated to those on high salaries. For example, the present rules allocate just 10 points for expats earning 100 million Korean won, but the new rules would allocate 60 points. Applicants' levels of education, age, proficiency in the Korean language and other requirements make up the present criteria but, in the new system, these points would be recalculated in order to leave more available points for high earners and the wealthy.
One female expat who's volunteering as well as holding down a job still needs to earn at least 30 million won until May 2021 to be certain of visa renewal, with the effect of the pandemic on the Korean economy forcing her to find other ways to score the necessary points. For many of her friends, getting visa renewals under the altered system would be impossible.
Expats likely not to be able to comply are now asking why the government is supporting this change whilst the entire world is struggling to keep its economic head above water during the coronavirus pandemic. Very few expats are making enough money to get by, with many beginning to believe the changes are part of a ruse to get rid of foreigners. At the present time, holders of the F-2-7 visa number over 6,000.