Visas News - Emigrate UK Page 8
This is the category page for all Visas news here on emigrate.co.uk, where you can view all the Visas emigration news.
Planning your expat retirement in the Philippines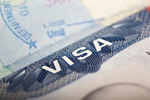 The Philippines' popularity as an expat destination is now growing apace, with many recent arrivals deciding to buy their own homes. As its economy strengthens and more foreigners decide to make the country their forever home, the Philippines real estate sector is becoming busier year by year. Unlike in many other Southeast Asian...
Shanghai leads the rest in popularity with expat professionals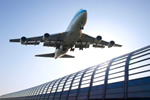 Shanghai has held its top position as the Chinese city for expats for the seventh year running. The latest official survey of Chinese cities with expatriate communities has again placed Shanghai as the best of the rest as regards living, working and friendly official policies. The survey itself involved some 95,000 internet users as well...
UAE ten year residency visa for expat professionals seen as positive move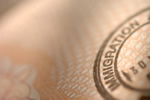 With all the changes to visa regulations in the UAE, expat professionals could be forgiven for their feelings of confusion. Rule changes such as the IAE's recent introduction of a full ten year residence visa for expats with high levels of special skills as well as for investors should have the effect of creating more confidence in the...
New Pudong facility for work and residency permits delights expats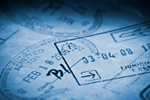 Expats living and working in Pudong now have their very own one-stop shop for residence and work permits. Much to their relief, expats in the Chinese city of Pudong can now complete their residency and work permits in just five days. The old way involved visits to various immigration departments scattered across the city, the filling in...
Vietnam now favourite SE Asia expat destination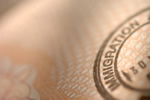 Southeast Asia is now a favourite destination for expats, digital nomads and retirees for its low cost of living, fascinating culture and quality of life. Out of all the Southeast Asian expatriate destinations, Vietnam is fast becoming the favourite due to its quality of life compared to that of its neighbours. Expats heading for either...
Insecure expats in UAE tempted by Cyprus residency via property investment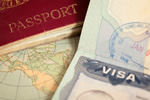 For expat professionals in the UAE who're feeling slightly nervous about their residency, buying a property on Cyprus might well be the answer. As the tide begins to turn against the expats who helped build the Gulf States, those coming up for early retirement need to decide where to go next if returning to the home country isn't an...
Germany latest EU state to let Brit expats stay after no-deal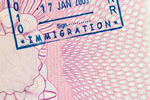 Berlin has just announced British expats living and working in Germany can stay in the event of a no-deal Brexit. Germany's Ministry of the Interior has just called on its regional governments to ring-fence the rights of the 100,000 British expats and their families estimated to be living in the country. The appeal will apply in the...
Work in Estonia offers luxury five day introduction to tech jobs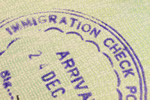 If Estonia is your dream destination, the expat techie Career Hunt campaign is the perfect opportunity. Estonia's ambition to be Europe's Silicon Valley is exciting news for innovators in this amazing 21st century career sector, with the country ahead on points but still working to attract superstar tech talent .Its latest offering is...
Kenya offers expats good salaries and a total lifestyle change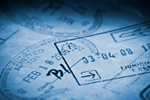 Africa may not be at the top of prospective expat professionals' list of suitable continents, but Kenya and its capital Nairobi are undiscovered gems for many. The African state of Kenya is famed for the spectacular natural beauty of its wildlife havens, but many would-be expats don't quite realise it's one of the vast continent's...
Thailand looking to replace Western expat retirees with their Indian equivalents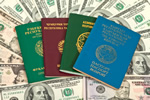 Having done their best to rid the former 'Land of Smiles' of those annoying Western pensioners by causing long-stay visa chaos, the Thai government's plan to keep the money rolling in is to encourage Indian pensioners to replace them. It seems Thailand's tourist and immigration authorities have found a solution to replace the...