Visas News - Emigrate UK Page 8
This is the category page for all Visas news here on emigrate.co.uk, where you can view all the Visas emigration news.
US visa delays expected as a result of shutdown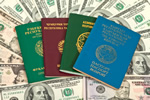 The shutdown of the US government is expected to hit hard on immigrants waiting for visa approvals and others planning to submit their applications. US consular and mission services across the world are to continue to work as normal for a few more days, after which embassies and consulates will only function to serve diplomatic issues and...
New Zealand PM tasks UK government over unfair visa restrictions for Kiwis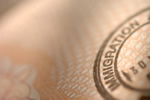 During his official visit to the UK, Kiwi Prime Minister John Key is holding talks with UK government representatives over the difficulties faced by Kiwis wishing to enter Britain. Mr Key's visit to the UK was prompted by an invitation from Queen Elizabeth to spend a weekend at Balmoral, her Scottish retreat. Whilst in London he held...
US visa scammers targeting immigrants again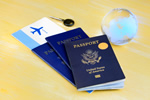 Media reports are warning that immigrants applying for visas to enter the USA are again being targeting by scammers posing as immigration officials. The scammers are obtaining the phone numbers of would-be immigrants who have applied for visas to enter the USA and demanding personal information and money in addition to fees already paid...
Nigerian visa scammer still in fake marriage after sentencing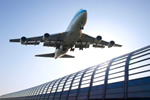 In spite of his fake marriage to an Auckland woman in 2004, arranged so that he could obtain permanent residency ad work permit, Nigerian immigration scammer Anthony Okechukwu is still living with his wife. Okechukwu was convicted last month and sentenced to eight months' home detention for providing misleading and false information to...
Kiwi immigration webcast hits the spot with Brit construction workers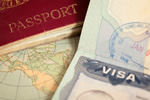 The innovative webcast featuring the Christchurch rebuild was broadcast live on 25 August directly from New Zealand and was deliberately aimed at British engineers and construction workers. Christchurch's ongoing Tale of Two Cities followed the devastating February 2011 earthquake which destroyed the city centre, destabilised the...
Australian universities urge government on stricter vocational training visas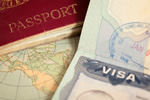 Universities Australia (UA) are urging the government to implement harsher rules for vocational training course visas to prevent their being used as a pathway to residency. According to UA's concerns, a high number of overseas students are registering for brief vocational training courses as they offer a shortcut to being granted...
Backpacker working holiday visas make problems for Oz school leavers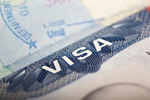 Australia's working holiday visas have soared in popularity since the financial crash, with the high numbers granted to backpackers now causing job shortages for school-leavers. Data released by Australia's immigration department has revealed a 30 pre cent increase in the number of working holiday visas given out since 2008. During...
Irish diaspora heats up as 40,000 head for Australia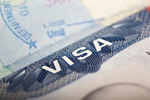 A huge wave of migration from Ireland is reminding the country of its tens of thousands who headed for Australia during the great famine in the mid 19th century. According to Australia's Department of Immigration and Citizenship, over 40,000 Irish citizens opted for Australia between 22011 and 2012, with around 5,000 deciding to settle...
Canada announces route to permenent residency for graduates and skilled workers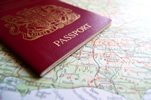 A new Canadian immigration programme announced last Tuesday aims to give certain groups of temporary foreign workers and graduates a route to permanent residency and citizenship. The Canadian Experience Class is unlike other programmes in that it takes into account work or study experience in the country as part of the evaluation of...
Obese chef in New Zealand begs for financial assistance to avoid deportation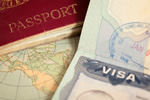 The sad tale of the South African chef and his wife who had worked in New Zealand for years before his work visa was refused due to his extremely large size has taken a turn for the worse. The plight of Albert Buitenhuis and Marthie, his wife, dominated expat media and Kiwi news sites for days after it became public knowledge. Even...