Visas News - Emigrate UK Page 8
This is the category page for all Visas news here on emigrate.co.uk, where you can view all the Visas emigration news.
Canada urged to prioritise skilled immigrant approvals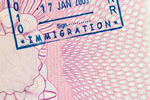 Ontario businesses waiting for approvals of skilled immigrant visas are concerned that much-needed expertise may be lost to Australia due to extended visa processing times. The Ontario Chamber of Commerce is pressing immigration authorities to expedite approvals of skilled worker visas, saying that Australia is processing their versions...
Murdoch News Corp face lawsuit for racism against Kiwi migrants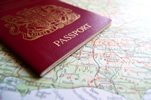 News Corp, owned by controversial media mogul Rupert Murdoch, is under fire for racist comments about Kiwi immigrants in several of its newspapers and may be sued by Kiwi rights group OzKiwi. Last Saturday, the Northern Territory News, the Brisbane Courier Mail and several other papers under the News Corp umbrella ran articles describing...
US warns prospective migrants over immigration reform measures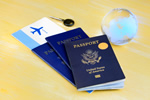 In a statement mainly aimed at cross-border immigration in the south, US official have warned would-be migrants that any immigration reform measures will not apply to them. The bill passed by the US Senate and yet to be cleared by the House of Representatives stated that its proposed path to citizenship would only apply to illegals who...
Archbishop condemns UK immigration rules for separating British families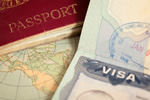 The most senior UK Catholic cleric is accusing the new immigration rules of splitting up British families and forcing children to live with a single parent. Archbishop of Westminster Vincent Nichols stated, during an extraordinary political intervention, that immigration's financial requirements for UK citizens with non-EU spouses were...
Brisbane immigrant family fights deportation due to autistic son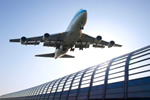 A professional immigrant family living in Brisbane are fighting against a deportation order given because their son has autism. Enamul Kabir and his wife Siuly migrated to Australia from Bangladesh with their son Srijon for a better life, arriving five years ago. Enamul, a doctor of mathematics and his wife, a doctor in biomedical...
Danish former justice minister calls for grouping of immigrants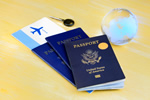 Whilst Denmark isn't exactly at the top of the list for would-be migrants, it seems to have similar problems about attracting the right type of expat as many other first world countries. The former Danish justice minister, Brian Mikkelsen, has put forward a suggestion that prospective immigrants should be divided into two groups, the bad...
Battle to save asylum seeker baby and his family from deportation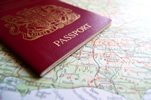 A Rohingyan refugee family detained on offshore Nauru processing centre were recently transferred to a Brisbane hospital to allow the heavily pregnant wife to give birth by Caesarean section and to receive treatment for her diabetes. Two weeks later, the family and the newborn are still in detention and awaiting deportation back to Nauru...
Immigration New Zealand accused of running a visa factory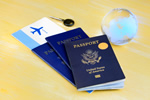 Earlier this week, a New Zealand member of parliament accused the Kiwi immigration authority of becoming a rubber-stamping visa factory guilty of serious errors. The Right Honorable Winston Peters claimed that anyone and everyone was being let in in order to cover up the number of NZ citizens who are emigrating. Peters asked the Prime...
Canadian government plans to fast track Filipino visa applications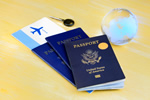 Canada's federal Government is aiming to fast-track visa applications from Filipinos already in the system, and is considering helping many more hit hard by Typhoon Haiyan. The announcement, made late last week, stated that consular officials are working 24/7 to process applications from Filipinos already under consideration. Canadian...
Immigration New Zealand warns of increasing visa scams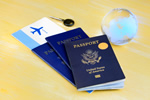 Potential migrants to New Zealand are being warned by the country's immigration department that immigration scams are becoming more common as the country becomes more popular. The scams themselves are versions of common attempts to defraud being practices in many Western countries. The most usual is perpetrated by scammers placing...