Hongqiao aims to assist even more expat professionals in new help centre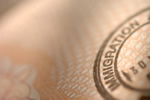 Expats in the Chinese city of Hongqiao will soon be happy to have their own foreign service centre in the downtown district of the vast city.
One problem for expats living and working in China is the stupendous size of its cities and the difficulty of finding their way to essential destinations such as immigration and advice offices. Hongqiao is no exception to this issue, as the present-day One-Stop Service Centre for Overseas Talent is now located on Jinzhong Road, a 10-kilometre drive in heavy traffic or an hour on public transport.
Soon, and much to expats' relief, a new centre will open in Gubei Civic Centre in Changning District, far more convenient for those working in the city's downtown district. The new Gubie office is also expected to open a community-level site hosting the HSK Chinese language testing centre, a relief for expats who're struggling with this incredibly difficult tongue and don't have the energy to travel across half the huge city before being tested. The new centre is already proving useful as regards the issuing of work permits, with 180 given out to date as well as 2,200 temporary residency permits. Also on offer is advice on laws, taxation and the entry procedures for new arrivals. Gubei's Ronghua district is currently home to 32,000 foreign residents from some 50 nations worldwide, and was one of the first areas inhabited by expat arrivals.
Nowadays, the area's governing bodies are concentrating on support policies for expat professionals and focusing on a green environment, innovation and dynamics in the hope of attracting even more foreign talent in the aviation, AI, finance and fashion innovation sectors. New recruits with doctorates or masters' degrees are now able to receive subsidies as well as being given preferential housing treatment, making integration far easier.