Visas News - Emigrate UK Page 4
This is the category page for all Visas news here on emigrate.co.uk, where you can view all the Visas emigration news.
Expat petitioners meet with Thai officials over the TM30 fiasco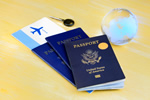 As the expat controversy over Thailand's re-established TM30 reporting requirement continues, top immigration officials say the report is 'not too hard' to make. The requirement has been on the books since the late1970's, having originally been brought in to track the movements of undocumented workers from neighbouring Southeast...
More changes to Thailand visas for expats and tourists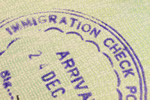 As Western tourism and expat arrivals shrink, the Thai Embassy in London is making it even more difficult to visit the former Land of Smiles. The Thai Embassy in London has announced new visa requirements for tourists and expats heading for Thailand. Following this month's earlier announcement that applicants living in Britain and...
Are new UAE longterm visas too exclusive to make a difference?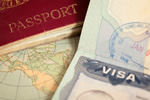 Is the UAE's new long-term visa scheme just a watered-down version of the controversial Golden Visa? In an announcement today, the UAE announced it has granted permanent residency to some 6,800 foreign investors for a total price of 100 billion dirhams – about $27 billion. The plan is similar to another announced last year, which...
Elderly expats in Thailand furious over accusations of cheating on medical bills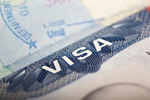 Older expats in Thailand are still furious over visa requirement changes and compulsory private healthcare insurance. It's impossible to tell how many potential expat retirees will go back to the drawing board and choose another lifestyle destination due to the negative publicity the Kingdom's immigration authority is generating by...
Saudi Arabia approves elite Green Card style residency permits for expats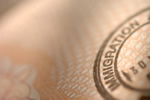 The Saudi Arabia Shura Council has approved a major new proposal aimed at the introduction of a Green-Card style residency system. The new residency permit, aimed at attracting expat investors to the Kingdom, will offer qualified and highly skilled expats a full permit without the need for sponsorship[ by a Saudi national. Under Saudi...
BVI opens the door for expat residency and Belonger statuses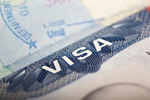 If you're heading for a job in the British Virgin Islands, the process for getting permanent residency has just changed. Prime Minister of the BVA Andrew Fahie is now giving weight to his proposal for regularising qualified expatriate professionals by allowing them a fortnight's amnesty when applying for permanent residential or...
Indonesia's latest immigration fee hikes may cause expat distress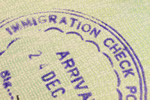 Indonesia's immigration fees update may come as a shock for disorganised expats. Indonesia is now a preferred destination for adventurous expats looking to live the life of their dreams, but the country's regular immigration fee hike may well put an end to the dream for less than organised expatriates. Every three years, the...
Thailand cracks down on expats changing or leaving jobs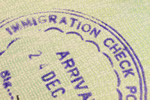 All expatriates living and working in Thailand must now inform the authorities if they change jobs or leave their present job. In an announcement today, the Thai Labour Ministry reiterated all foreigners working in the country who've either taken a new job or left a previous position must inform the Department of Employment within 15...
Expat pensioners in France under threat of being thrown out due to income reuirements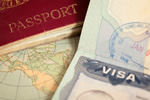 A warning about strict income tests has been issued to UK expats already living and working in France and those planning to do so in the near future. Despite the present uncertainty about Brexit and France's previous request that all British expats get their cartes de sejour, it seems the French government is already forcing Brits whose...
Seasteading Andaman Sea couple in hiding after death penalty threat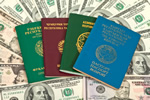 An USA expat and his Thai girlfriend are facing the death penalty for seasteading off Thailand's sea coast. For adventurous expatriates, the sky used to be the limit, but in this case it's the sea which was the location for a couple's chosen 'des res'. Expat Bitcoin investor and seasteader Chad Elwartowski and his Thai girlfriend...