Visas News - Emigrate UK Page 9
This is the category page for all Visas news here on emigrate.co.uk, where you can view all the Visas emigration news.
Danish immigration deports Thai mother and child after Danish husband dies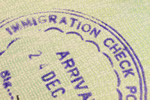 Suthida Neilsen and her daughter by a previous marriage were refused permission to stay in Denmark after Suthida's Danish husband died of cancer in 2012. Im Nielsen was just a baby when her mother met and married Johnny Nielsen during his time in Thailand. On returning to Denmark, little Im settled in with her new extended family of...
Australia listed in top ten destinations for immigrants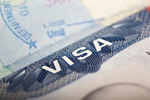 In spite of the USA's historic fame as a destination for immigrants, Australia can lay claim to being a true nation of migrants as its immigrant percentage as part of the total population is far higher. The USA, mired at present in a seemingly unending debate over its attempt to reform immigration law, holds around 12 per cent...
Australia to attract more young people from Europe on working holidays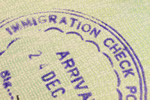 In spite of the ongoing rows over entry-level jobs for locals, Australia is planning to encourage young people from high-unemployment European countries to apply for working holiday visas. Struggling European nations with high youth unemployment and ongoing economic problems will be targeted in a new push to increase the number of working...
Rupert Murdoch states OZ needs more immigrants to boost trade relations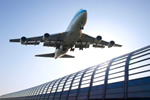 The controversial head of News Corp, Robert Murdoch, believes Australia needs more immigrants in order to build trade relationships with Asia and make it more competitive. The media mogul, speaking last week in Sydney, said that the country should open its doors to more immigrants, especially from Asia. He explained that, although he is...
Foreign workers cause rising fears over jobs for Australians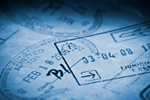 The increasing number of temporary skilled workers, students and working holidaymakers granted access to the country is giving rise to fears over a lack of jobs for Aussie nationals. Working holiday arrivals numbering in the hundreds of thousands have poured into the country, along with students allowed to take part-time jobs and skilled...
Canada immigration minister to prioritise reuniting families in 2014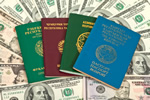 Aggressive action to deal with the massive backlog of immigration applications by parents and grandparents will, according to Canada's Citizenship and Immigration minister, be prioritised in a 2014 push to reunite families. Minister Chris Alexander announced that the parent and grandparent backlog will have decreased by around 50 per...
Recently released report claims immigrants are a fiscal burden to Canada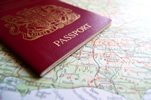 A recently released report is expected to prove controversial for its claims that immigrants arriving during the last 23 years have claimed more in benefits that they have paid in taxes. The report, published by the Fraser Institute, has at its centre economics professor Herbert Grubel, an immigration expert well-known for his...
Wrongly deported family can return but must pay CA$6000 deportation costs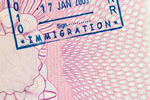 The painful tale of a family fleeing Libya for Canada as refugees has now taken an even worse turn. Adel Benhmuda, his wife and his four children made a bid for freedom from persecution in Libya, but were refused refugee status once they had arrived in Canada. In 2008, the entire family was deported back to Libya where, on their arrival,...
USA E Verify online authentication system still shut down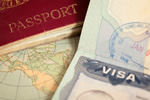 Due to the continuing budget approval crisis and government shutdown, the essential E-Verify online system is still not available, causing problems for employers wishing to verify new expat staff. The Federal online programme allows employers to check workers' names, their social security numbers, proof of citizenship and other details...
Tough UK government bill aims at curbing immigration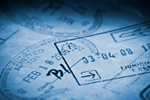 Illegal and even legal immigration in the UK is a hot subject during the present day hard times for the majority of UK citizens, with the government's latest immigration bill hoping to pour water on the flames of criticism. The latest crackdown on illegal immigrants features strongly in the bill, along with digs at overseas students'...