Visas News - Emigrate UK Page 9
This is the category page for all Visas news here on emigrate.co.uk, where you can view all the Visas emigration news.
Australia broadens range of English Language tests for visa applicants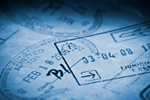 Scores from several other recognised English language tests will be added to the well-known and already accepted IELTS and OET scores for several Australian visa categories. An announcement from the immigration authority has confirmed that scores in the Test of English as a Foreign Language (TOEFL iBT) and the Pearson Test of English...
Canadian citizenship test failure rate increases in longer stay immigrants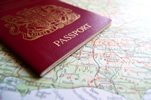 A Canadian government report has revealed that, the longer immigrants wait before taking the citizenship test, the more likely they are to fail. According to the report, commissioned by the Immigration Authority, those taking the test within five years of arrival in the country show consistent pass scores. Their counterparts who have been...
US immigration allows spouses of H-1B visa holders to work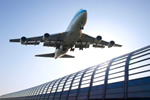 Officials within the Obama administration have put forward a proposal which would allow the spouses of expats holding H-1B visas to work in the US. US Commerce Secretary Penny Pritzker and Homeland Security deputy secretary Alejandro Mayorkas announced that the change will apply to spouses of skilled professionals in the STEM subjects of...
Canada immigration consultants pairing temporary foreign workers with firms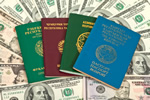 Online advertisements by immigration consultants in Canada are suggesting they can pair would-be temporary workers with employers. The advertisements, many of which are by consultants in Western Canada's Ontario province, pledge that they will assist those wishing to enter the country under the temporary foreign worker programme in...
Foreign doctors unable to get New Zealand hospital jobs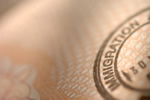 Qualified health professionals aiming to live and work in New Zealand are falling foul of backlogs and confusion, preventing them from starting work. Of foreign-trained doctors applying for registration in New Zealand, those who graduated in the UK, non-American or non-Western European medical schools must pass an examination before...
Battle for US immigration reform seeks Vatican support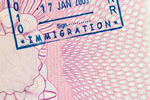 A group of activists fighting to change US laws to give a path to legality for undocumented immigrants is heading for Rome and the Vatican, hoping to get Pope Francis to actively support the cause. The pro-reform coalition is based in Los Angeles, and has enlisted the help of the Los Angeles Archdiocese in getting an audience with Pope...
BBC investigation uncovers more large scale student visa immigration fraud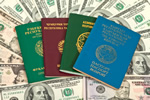 An investigation by the BBC's flagship Panorama documentary programme has identified systemic immigration fraud related to the government's Tier 4 Student Visa scheme. Over 200,000 student visas are approved annually, along with a further 100,000 extension to those already studying at British universities and colleges.Qualifications...
US immigration policy changed by Las Vegas family persistence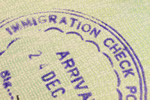 US immigration has adopted a new policy which may help thousands of families wanting to migrate to the USA Edith Fawkes arrived in Las Vegas in 2002 from Mexico, and soon met and married an American citizen. After their marriage, the couple began immigration procedures to bring Edith's son Bryan form Mexico to live with them but, during...
Canadian parent and grandparent visa quota full for 2014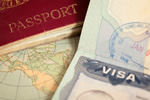 Canadian immigration officials have reported that the popular parent and grandparent immigration stream is now close until next year as its quota of 5,000 applications was reached 33 days after it opened. The scheme was reintroduced last month after a two year moratorium caused by a huge backlog of applications. Parents and grandparents...
Too many cooks spoil Australia?s skilled migration programme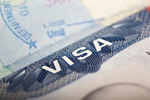 Australia's much vaunted highly skilled migration programme is being called into question after cooks and hairdressers were awarded more visas than workers in any other group. The programme is supposedly intended to target the most essential skills for the nation as a whole, but two of the top five categories for visa numbers aren't...