Visas News - Emigrate UK Page 9
This is the category page for all Visas news here on emigrate.co.uk, where you can view all the Visas emigration news.
Sweden announces no-deal rights for British expats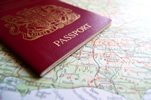 For would-be expats heading to or just arrived in Sweden, the Brexit effect may have negative effects on both lifestyles and careers. Should the UK crash out of the EU in just over two weeks' time, Britons already living and working in Sweden will need to get their passports stamped in order to travel within the EU for one year. The...
Kuwait proposes pro-expat law for first time in almost a decade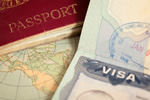 Kuwaiti lawmakers break the mould by publishing new expat-friendly laws The emirate's new legislation is expected to increase annual leave entitlement to 40 days and increase indemnity and monthly salaries by 15 per cent for around 1.7 million expatriates working in the private sector. Coordination between Kuwait's foreign ministry...
Dubai life for newly arrived expat professionals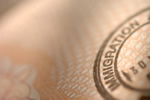 Dubai is a favourite for expats desperate for a chance to develop their careers, but what's it really like to live there? The majority of expat professionals in Dubai are on reassignment from their multinational employers, and make up around 80 per cent of the emirate's entire population. Almost everyone speaks English, making the...
UK Golden Visa toughened and two expat startup visas introduced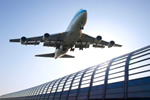 UK Golden Visas are now being toughened up in order to stop 'dirty money' purchases. For ultra-wealthy expatriates needing the convenience of a second passport, visa-free access to a number of countries and permanent residency, Golden Visas have been the easy way out, but the net is now tightening. Recent reports of money laundering...
Malaysian retirement visa applications now under fiercer scrutiny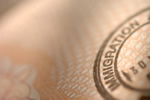 For expats looking to find the perfect destination for retirement, the options are narrowing at a pace not seen before, with Malaysia's My Second Home programme the latest to be hit. In tune with other Southeast Asian countries, Malaysia has now tightened up its expat retirement visa requirements. If you're considering retirement in...
Malaysian government planning to kick out all but top expat talent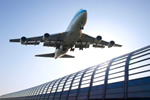 Many expats living and working in Malaysia are confused and shocked over reports the government only wants top-salaried expatriate professionals. However, long-stay expats and those familiar with Malaysian politics aren't quite so surprised about lawmakers' increasing lack of appreciation of the part expatriates play in the...
Saudization failing as expat professionals still occupying public sector positions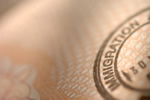 According to a recent study, 60,386 Saudi public sector jobs are being held by expat professionals. Saudi Arabia's recently released analysis of expatriate uptake in public sector jobs seems to indicate Saudization is still failing at the professional level. Whilst the Kingdom isn't as popular with career-oriented expats as in the...
Thailand then as against Thailand now for expat retirees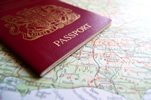 For decades, the lure of Thailand's Land of Smiles drew both working and retired expats in droves to its warm weather, glorious beaches, friendly locals and laid-back lifestyle. Many of those attracted by Thailand's cheap cost of living, easy long-stay visas, traditional culture and friendly locals were single, elderly men looking to...
Brit expat business owners most at risk of Brexit damage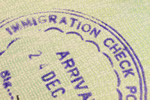 Is the myth of the stereotypical British expat the reason why May has ignored the Brexit plight of several million Britons living overseas? British expatriates living in Europe are still no wiser than in 2016 as to the real effects of Brexit on their chosen lifestyles, with those running businesses totally confused about their status...
European start-up visas increasingly popular with expats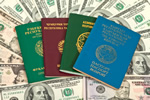 The international start-up scene is growing by the day, with Estonia, Portugal and France all hot destinations for talented expat entrepreneurs. Estonia has welcomed over 1,000 new arrivals since it released its start-up visa programme in 2017; France's President Macron's 'start-up nation' plan sounded good and is going well, and...