Visas News - Emigrate UK Page 9
This is the category page for all Visas news here on emigrate.co.uk, where you can view all the Visas emigration news.
Kiwi skill shortage list changes threaten migrant HGV drivers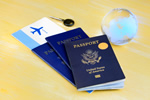 Haulage contractor companies in New Zealand are slamming the upcoming removal of HGV and truck driving from its skills shortages list, saying their businesses will suffer. In six months' time the classification will be removed from New Zealand immigration's skills list, forcing experienced HGV and heavy vehicle drivers to return to...
Australian visa outsourcing sparks personal data security concerns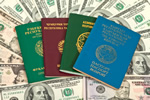 The recent decision by Australia's immigration department to appoint a single processing partner for migrant visa applications is causing concerns over the security of personal data. VFS Global was appointed to the job without the normal press releases associated with policy decisions by the immigration authority. Some regard as dubious...
Brit and US couple forced to close new business due to visa hassle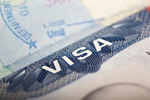 An immigration snag is forcing new arrivals in the USA Peter Krykant and Catherine Ligo to close their teashop after two months and return to the UK. British Isles Flavours and Styles, an old-fashioned teashop in Southport's Howe Street, was opened by the couple just two months ago. Having lost an immigration battle due to a...
Canadian universities restricted by immigration scam law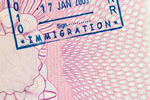 Canadian universities are being hamstrung in their attempts to provide help and advice to overseas students by a law intended to clamp down on immigration scams. Bill C-35, at first intriguingly named the Cracking Down on Crooked Consultants Bill, was passed into law two years ago in order to ban unqualified immigration advisors from...
Canadian foreign service workers selective strike upgrades to walkout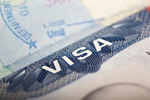 The selective dispute over wages by Canada's foreign-service workers in overseas locations escalated to a full walkout after talks broke down last Friday. Foreign services staff at 15 Canadian embassies worldwide have withdrawn their labour beginning yesterday as their demands for equality of salaries with immigration staff based in...
Kiwi immigration revokes chefs work visa for being too fat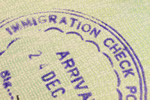 New Zealand Immigration authorities have revoked the six- year work visa of a South African chef due to his being overweight. Migrating to another country for reasons of work is a stressful procedure at best but, once you've arrived and begun the process of assimilation, it's supposed to get better. Albert Buitenhuis and his wife...
Canada needs to develop its own Silicon Valley fast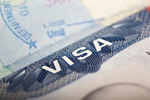 As the international contest for talent racks up to an incredible speed, Canada's attempts to reverse the drain of top tech brains to the US are also gathering pace.T echnology entrepreneurs able to found businesses which can replicate the GDP of small countries are in demand everywhere, and the long-awaited US immigration reform bill is...
Canadian immigration foreign service strike creates more backlogs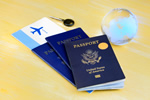 As industrial actions by Canada's foreign service workers drags on, Treasury Board president Tony Clement is running out of time to agree to arbitration. The selective strike by immigration workers in far-flung locations such as Thailand, China, India, the Philippines and Mexico is now affecting a wide swathe of visa applicants. Tourists...
New Canadian immigration minister welcomed by immigration advocates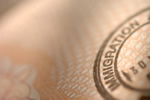 A cabinet shuffle within the Canadian government has resulted in controversial immigration minister Jason Kenney being replaced by newcomer Chris Alexander. The change in immigration ministers is being linked with a possible change in policy by advocates of a more sympathetic attitude to the both the needs of immigrants and the immigrant...
Australian opposition leader urges more English testing for citizenship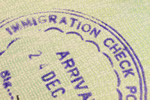 The leader of the Australian opposition party had urged the introduction of a series of English proficiency tests for migrants applying for citizenship. Scott Morrison gave his opinion as part of a speech on 'Reasons to be optimistic over Australia's immigration future'. His stance is that the country is best served by forcing...