Visas News - Emigrate UK Page 9
This is the category page for all Visas news here on emigrate.co.uk, where you can view all the Visas emigration news.
Too many cooks spoil Australia?s skilled migration programme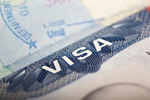 Australia's much vaunted highly skilled migration programme is being called into question after cooks and hairdressers were awarded more visas than workers in any other group. The programme is supposedly intended to target the most essential skills for the nation as a whole, but two of the top five categories for visa numbers aren't...
State parliament blames soaring immigration fraud on US government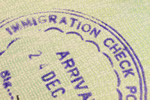 After pledging to crack down on scammers posing as immigration agents, the Utah government went on to blame the problem on Washington and the US immigration authorities. According to immigration officers, visa and green card fraud is the new cottage industry, and the government must be held to be complicit in its development. Fraudsters...
January sees spike in emigration from the UK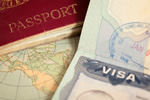 A popular online visa application website has recorded a 121 per cent spike in the number of emigration application this January. Whether it's because of the floods and the ever-worsening weather or just attacks of the January blues, it seems that more Brits than ever before are fleeing the country for warmers, less stressful locations....
Aussie psychotherapist wrongly refused UK long-stay visa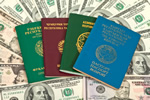 London-based psychotherapist Mariam Miller, originally from Australia, was told she had 28 days to leave the UK, judged on the wrong criteria for her situation. Miller arrived in the UK with her Italian husband in 2005, after some years in Europe. Within six months she'd sold her home in Italy and bought a house in London, having...
Aussie immigration minister to personally decide cancellations of visas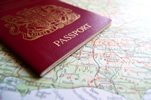 Following the stopping of the deportation of a New Zealand criminal after it was decided that the man would have resettlement problems in his home country, Scott Morrison will now take responsibility for all visa cancellation orders. An Administrative Appeals Tribunal ruled that Kiwi Sean Gabriel, involved in five violent robberies in...
US approves new way for investor green cards and residency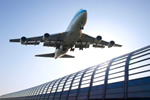 Prospective immigrants to the US with healthy bank accounts will soon be able to purchase a green card and permanent residency though an unusual form of investment. Recently approved by the US Citizenship and Immigration Service, the new scheme will allow wealthy would-be immigrants to loan $500,000 to independent truckers wanting to...
Canada urged to prioritise skilled immigrant approvals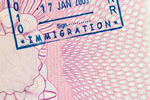 Ontario businesses waiting for approvals of skilled immigrant visas are concerned that much-needed expertise may be lost to Australia due to extended visa processing times. The Ontario Chamber of Commerce is pressing immigration authorities to expedite approvals of skilled worker visas, saying that Australia is processing their versions...
Murdoch News Corp face lawsuit for racism against Kiwi migrants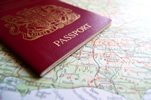 News Corp, owned by controversial media mogul Rupert Murdoch, is under fire for racist comments about Kiwi immigrants in several of its newspapers and may be sued by Kiwi rights group OzKiwi. Last Saturday, the Northern Territory News, the Brisbane Courier Mail and several other papers under the News Corp umbrella ran articles describing...
US warns prospective migrants over immigration reform measures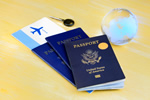 In a statement mainly aimed at cross-border immigration in the south, US official have warned would-be migrants that any immigration reform measures will not apply to them. The bill passed by the US Senate and yet to be cleared by the House of Representatives stated that its proposed path to citizenship would only apply to illegals who...
Archbishop condemns UK immigration rules for separating British families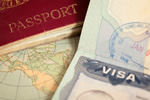 The most senior UK Catholic cleric is accusing the new immigration rules of splitting up British families and forcing children to live with a single parent. Archbishop of Westminster Vincent Nichols stated, during an extraordinary political intervention, that immigration's financial requirements for UK citizens with non-EU spouses were...