Cambodia's charm and low living costs attract expat retirees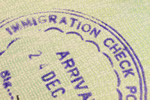 If you're looking to relocate to a country with a low cost of living, stunning scenery, a fascinating history and friendly locals, you could do far worse than consider Cambodia.
Far less well known than neighbouring Thailand as an expat destination, Cambodia has many of the same advantages and fewer of the off-putting disadvantages than several other better-known Southeast Asian states. At the present time, it's a popular destination for long-term expat retirees for whom Thailand's tightening of visa regulations for foreigners as well as an emerging sense of being unwanted is proving too much to handle.
The small country has a rich culture and unique ecosystem as yet mostly unspoiled by rampant all-inclusive tourism, although the presence of a massive number of Chinese investors may need avoiding by choosing a region where they're not yet active. One important aspect in Cambodia's favour is that visas are still comparatively easy to get for retirees as well as entrepreneurs and digital nomads.
On arrival, elderly foreigners should ask for an E-class visa, supplying just a passport with six months' validation and at least one blank page. A passport-sized photo is required, but can be taken at the airport on arrival. The visa nominally lasts for 30 days and the charge is just $3 bu,t for retirees over the age of 55, an extension can be got on presentation of a valid retirement document and proof of funds. The visa runs for one, three, six or a full 12 months, and the longer visas allow for multi-entries.
The good news is that the one-year visa can easily be renewed annually via retirees' friendly local estate agent, although proof of enough funds for a year's stay must be given. It also gives permission to live anywhere in the country as well as leaving and returning as many times as is required. As regards the cost of living, it's far cheaper than in any Western country, as is rent.
For example, a one-bedroomed condo in a Cambodian city costs around $400, and taxes are also far cheaper than in the West. Admittedly, healthcare can be something of a lottery, dependent on location, with private health insurance strongly recommended as a result. Even so, many expats take the short journey to Vietnam, Singapore or Thailand for surgery or other treatments. As regards safety, the major risk in Cambodia is the mosquito which carries Dengue Fever, an unpleasant but rarely fatal infection seen mostly in the rainy season. Recommended vaccinations include tetanus, rabies and hepatitis A and B.
Although the vast majority of Cambodians don't pose any threat as regards violence or crime against foreigners, it's wise to be aware of your immediate surroundings, especially in the large cities. All told, Cambodia is a great place for expat retirees, as well as being exotic, affordable and full of kind, helpful locals.