US News - Emigrate UK Page 3
This is the category page for all US news here on emigrate.co.uk, where you can view all the US emigration news.
Australia still draws British expats to its cities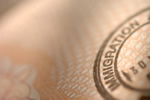 Australia has always been a major attraction for Britons looking to a new job overseas or a retirement amid superb natural beauty. An all-time British favourite for retirement, career advancement or literally any other reason, Australia still offers superb weather, remarkably beautiful landscapes, glorious beaches and an amazing abundance...
Cyprus wins on low rents but expats consider other issues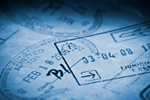 Expatriates in Cyprus fall into two categories - retirees and career-oriented professionals happy to move on whenever necessary. Cyprus's expat demographics resemble those of Spain and France rather than the UAE, Hong Kong and Singapore. as the Mediterranean island isn't exactly a career-oriented top-talent hotspot. However, it's...
UK expats in Australia facing private pension transfer problems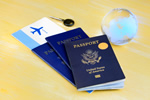 British expat retirees in Australia and those planning to arrive post-Brexit may be hit by the economic fallout resulting from the UK's EU divorce. Although Brexit, whatever its final result, is unlikely to have a negative effect on British pension transfers to Oz, UK retirees may well lose out on their returns as sterling crashes....
Expat retirees now basing lifestyle choices on affordable healthcare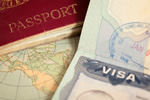 Choosing an expat destination for its quality affordable healthcare may sound too practical to be true, but more and more would-be expats are researching online for the least expensive and best quality healthcare available before making the decision of a lifetime. This choice is essential for aspiring expats living in the USA, as the cost...
Where to go if Thailand doesn?t want you any more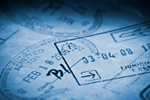 For decades, anywhere south of the USA border with Mexico has been the destination of choice for American retirees due to easy access to the home country and ready-made expat communities. Since the rush to retire overseas became truly international, the Mexican border with North America has been the favourite exit for literally millions of...
Unearthing websites for Brit expat retirees rather than Americans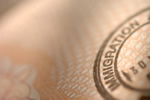 Is information on non-European expat retirement destinations too American-centric? One of the reasons for the huge increase in the numbers of retirees choosing to spend their 'golden years' outside their countries of birth is that it's easy to get an overview of comparative destinations by simply logging on and doing an online...
European Commission hits out at risky golden visas and passports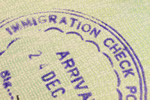 The European Commission has come out against Golden Passports, saying the programmes put the EU at risk from money laundering and organised crime. The EU's warning is part of the executive's initial report on the multi-billion dollar industry providing 'investment migration' to ultra-wealthy would-be expat individuals eager to get...
Australia most popular with UK retirees in spite of frozen pensions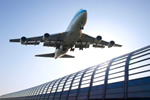 Australia is still the most popular destination for British pensioners. Although Spain is regularly mooted as British pensioners' dream destination, the highest numbers of UK state pensions are paid to former UK-resident citizens living in Australia. The figures state 20 per cent of retired Brits living overseas are domiciled in Oz, a...
Chaos in Cyprus expat community follows rejection of May?s Brexit deal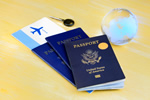 British expats in Cyprus are facing more uncertainty since May's agreement tanked. As a no-deal Brexit looms, British expats living in Cyprus face a seemingly never-ending world of uncertainty. According to the British High Commission for the island, expats' situations will depend on future developments, adding it could not give any...
Wealthier expats should compare tax perks in popular retirement destinations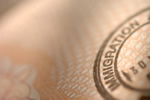 For several decades, sunny Portugal has been a refuge for British expat pensioners looking to enjoy their leisurely lives in a warm climate offering welcome tax exemptions for wealthier incomers. The capital, Lisbon, along with the Algarve region and Porto are still all-time favourites for those wishing to become tax residents....