US News - Emigrate UK Page 3
This is the category page for all US news here on emigrate.co.uk, where you can view all the US emigration news.
Australia blanks post-Brexit expat free movement deal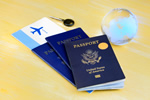 If you're banking on getting a job in Australia once Brexit is a done deal, you're out of luck. Dashing the hopes of would-be British expats hoping to head for Oz, the Australian government has put paid to any expansion of visa-free work between the two countries. It had been hoped a new post-Brexit trade package would include some...
Retiring in Costa Rica on an expat budget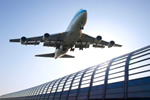 Formerly, Costa Rica was a closed book for retirees and entrepreneurs hailing from anywhere but the USA, but nowadays it's expats from many other world countries who're considering the move. Whether it's for expat retirement or starting a small business, Costa Rica has much to attract would-be incomers, although for many years only...
Oz diplomat floats Brit/Aussie free movement as part of trade deal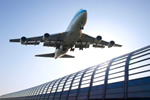 Could a post-Brexit trade deal between Australia and the UK include free movement of expats between the two countries? Once upon a time, Australia was an all-time favourite expat destination for Britons fed up with the British weather. Nowadays, Australian immigration requirements are some of the strictest on the planet, leaving Brits who...
Which US city is best for seriously career oriented expats?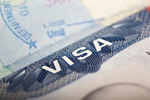 If working in the USA is a must, Miami is the best for happiness and New York for success. Florida's second-largest city welcomes newcomers from across the world to its sunny, hot and extremely lively heart, giving that 'home from home' feeling to all who arrive. It's laid-back and lively at the same time, with social activities...
Recent research shows Australia as favourite for Brit expat pensioners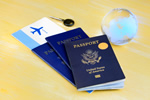 Is Australia really a top destination for British expat retirees? According to recent research, almost a quarter of a million British expatriate retirees in Australia are claiming their UK state pensions , but does this mean Oz is the best place for the UK's would-be expat retirees? The numbers, according to an article, represent some...
Cyprus cancels 26 Golden Visas and starts full investigation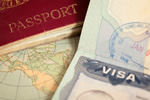 The Cypriot government has now withdrawn a number of its Golden Passports and is further investigating possible abuse of the controversial scheme. A Cypriot government announcement yesterday confirmed 26 Golden Visa purchased by wealthy expat investors have been withdrawn, adding it's now running comprehensive background checks on all...
The best of Cyprus for expats looking to work or retire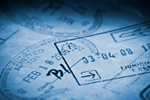 The divided island of Cyprus has been a favourite retirement for older British expats as well as professionals for several decades, but which of its several beautiful regions is best for you? Due to its unique position in the Mediterranean Sea, the island of Cyprus has held a strategic claim to both land and sea for millennia, resulting...
Medical expat professionals warned about burnout in USA hospitals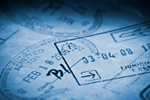 If you're thinking of taking a new job in the USA, make sure you're in perfect mental health before you go! The USA's healthcare industry is as famous for its excellence as it is infamous for the massive cost of treatment, but a recent report claims its qualified professionals are on their last legs due to burnout. For decades,...
What's expat life in Australia really like?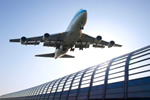 For decades, Australia has been a favourite destination for disenchanted Brits yearning for a new life overseas. Nowadays, many British nationals wanting to leave the UK for a better life overseas still choose Australia, with the main reason being its British heritage and English language. Perhaps they may not even realise this stand-alone...
Australia still a favourite with UK and USA expats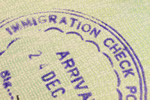 In spite of the rise of a good number of alternative destinations, Australia is still a favourite, especially with the British and Americans Unique landscapes, fascinating history and a traditional culture, laid back lifestyles and friendly locals, all of whom speak English, are just a few of Australia's offerings to newly-arrived...