US News - Emigrate UK Page 30
This is the category page for all US news here on emigrate.co.uk, where you can view all the US emigration news.
Canada to receive 6000 Irish emigrants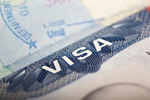 As reported by Inside Ireland, nearly 6,000 Irish citizens will emigrate to Canada in 2012, following a visit earlier this week by a delegation of Western Canadians to Ireland on a recruitment campaign. The delegation said the demand for certain skills is now very great, as Canada is in open competition with Australia for Irish workers....
US may set tighter standards on cash for visas green card scheme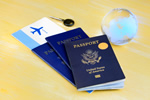 As reported by Fox News Latino, the US government could be tightening its standards on the so-called "cash for visas" green-card programme which was heavily criticised despite giving a positive boost to the local construction industry in many recession-hit markets. The programme, referred to as EB-5, offers wealthy foreigners...
New programme targets Australian immigrant engineers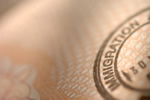 As reported by Migration Expert, a new programme focusing on technical training, workplace culture, job-finding skills and communication will be offered to immigrant engineers from Australia. The new programme will be carried out by a partnership between Engineers Australia and Navitas Workforce Solutions. Currently, only 50% of...
Australian immigration sees rise in short stay visa applications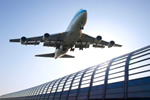 As reported by Work Permit, the Australian Department of Immigration and Citizenship reported an increase in short-term business trips in 2011. New reports show that more than 120,000 applications were submitted for short stay business visas (456 subclass) during the last quarter of 2011. Any holder of the 456 subclass visa can remain in...
Australian Northern Territory welcomes migrants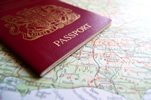 As reported by Australia Magazine, immigrants to Australia will be given a warm welcome in the country's Northern Territory after the approval of a new agreement. The Chamber of Commerce of Australia's Northern Territory claims that the new regional migration deal will be especially helpful for smaller businesses which lose workers over...
Chinese elite migrate overseas for children's education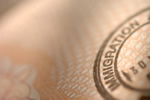 As reported by English Eastday, a rising number of China's elite are transferring their money to foreign nations via investment immigration, as most families are seeking better educational options for their children. On average, over 10 billion yuan (US $1.59bn) of wealth has been leaving China every year via emigration since 2009, as 80%...
Australian visa applicants urged to have medical insurance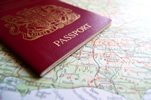 The VP of the Australian Medical Association's Victoria branch, Stephen Parnis, has urged health insurance to become a compulsory requirement for all visa applicants from Australia. Dr. Parnis' remarks arrive after a report put out by the Australian Medical Association indicated that the amount of Australian migrants being treated at...
Emigrating doctors cost Tanzania $2 billion in brain drain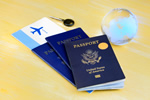 Tanzania is one of nine sub-Saharan nations which have invested nearly $2 billion in training doctors without finally seeing the benefits due to emigrating doctors and brain drainage, according to a new study. The study published by the British Medical Journal reports that nine sub-Saharan African countries (Tanzania, Malawi, Ethiopia,...
N.Z. worker emigration to Australia may cause labour shortage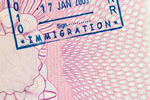 As reported by Business Week, a record emigration of New Zealanders in 2011 seeking jobs and higher pay in Australia is risking the country's earthquake-affected economy weak to a labour shortage during reconstruction. A record high of 45,863 New Zealand citizens permanently relocated to Australia by Dec. 31 2011, according to a recent...
Engineers advised to beat 1 July 2012 changes in Australia immigration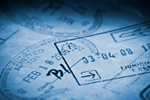 Engineers hoping to emigrate to Australia are able to apply under the General Skilled Migration (GSM) Program. Australia has a specific shortage of mining engineers required to fill well-paid positions in the country. Mining engineers entering the job market see starting salaries of around Aus$100,000. Mining Engineers moving to Australia...