US News - Emigrate UK Page 5
This is the category page for all US news here on emigrate.co.uk, where you can view all the US emigration news.
Combining expat entrepreneurship with low tax rates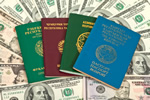 Deciding to start your own business is scary enough, but deciding to become an entrepreneur in another country is only for the brave! Becoming a self-employed expatriate may well be the toughest move you've ever made, but the internet age is all about taking chances and making your dreams come true, no matter where you're living at...
Oz losing its place as expat favourite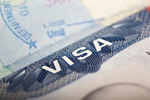 If you're an expat professionals considering emigrating to Australia, you may be in the minority nowadays. New statistics announced by Australian Immigration Minister Peter Dutton reveal immigration numbers are at a ten-year low after falling by 10 per cent compared with last year's total. Since the minister took office, annual...
Survey reveals cheaper expat living costs in New Zealand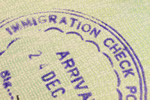 Expat life in Wellington and Auckland is now being seen as dramatically cheaper, mostly due to huge cost of living increases in the New Zealand cities' international counterparts. In the recent Mercers' cost of living survey, Auckland dropped 20 places to number 18 whilst Wellington fell 15 places to 101st. One result of the rearranged...
Healthcare options for expats in the Philippines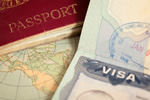 As other Southeast Asian countries tighten visa regulations for long stay expats, the Philippines becomes an ever more attractive option. Given the cost of living in the Philippines is inexpensive to put it mildly, the weather is sunny and hot in spite of a few typhoons and Filipinos are amongst the friendliest people in the world bar...
Studying overseas is now mainstream for expat students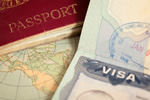 Not all expats are working overseas or retiring overseas – a huge number are students attending foreign universities. In this modern world there's a huge variety of degree courses and other study opportunities scattered across major cities worldwide. It's an exciting time to be a student and, for many, overseas universities provide...
DeVere USA CEO and managers found guilty of defrauding Brit expat investors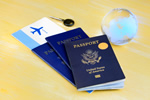 DeVereUSA, a New-York based subsidiary of the international financial advice giant, have been found guilty of defrauding hundreds of British expats in the USA to the tune of around $8 million dollars. During a court case brought by the USA's Securities and Exchange Commission it was disclosed that the local CEO and two of his former...
Best Australian banks for incoming expats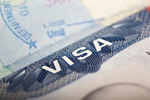 Expats looking to move to Australia to take up a new job with find banking more straightforward than in many other countries. When a move to another country is part of a career plan, one of the most challenging requirements is often the availability of a bank account before the actual move takes place. Expats heading for Australia are in...
Expats looking to buy property in Australia hit by 7 per cent surcharge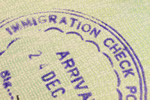 Foreigners looking to buy a home in Western Australia will be charged a seven per cent surcharge starting next January. According to last week's confirmation by the Western Australia Treasury department, the current four per cent surcharge is to be increased to seven per cent, starting on January 1 next year. The increased charge will...
Is Thailand calling time on Western expats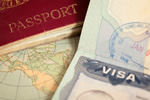 For decades, Thailand has been one of the most popular Asian destinations for expats, but some are now suggesting the 'good old days' are well and truly over. A recent poll on Facebook by an expatriate living in Thailand dared to ask whether Western expats are now seeing the end of an era. The result was a dead heat, with 50 per cent...
What?s so different about Australia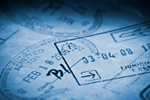 For several generations of British citizens looking to expand their experience of the world, Australia has been a favourite expatriate destination. Possibly, the two main reasons why Oz is perennially popular with UK expats are its weather and the use of something closely resembling the English language. The outdoor life is another draw...