US News - Emigrate UK Page 9
This is the category page for all US news here on emigrate.co.uk, where you can view all the US emigration news.
Thai surrogate twins issue reveals Australia rejects Downs Syndrome migrants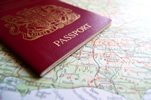 An embarrassing, little-known result of the scandal of the Thai surrogate twins has shown that Australia has been rejecting Downs Syndrome immigrants for decades. The original story recounted how an Australian couple had paid a Thai woman for surrogacy, rejecting one of her new-born twins when it was discovered that the baby boy suffered...
Leaked files spark Aussie probe into massive immigration fraud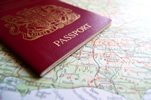 Last week, the Australian immigration minister ordered an immediate probe into the abuse of skilled migrant visas by crime networks across the country. The investigation, ordered by Scott Morrison, will involve the air arrivals of migrants entering the country under the skilled migration visa scheme. According to the minister, it will...
Survey shows expats in Oz get great property deals but outstrip citizens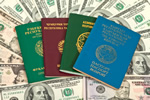 Australia is the all-time favourite for Britons on the emigration trail, especially as regards the real estate market. The latest Mercers' cost of living survey reveals that immigrants arriving in Australia are getting a seriously good deal as regards property purchases, but are causing locals to be priced out of the market. As the rush...
UK faces brain drain as 70 per cent of recent graduates plan to emigrate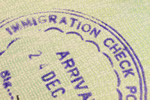 In an exodus similar to that in the Republic of Ireland, 70 per cent of the 350,000 UK students graduating in July are considering or actually planning to move abroad for better opportunities and an imrpoved quality of life. A recent study has revealed that almost 50 per cent of those about to graduate had already decided to emigrate...
Australia skilled occupation visas open to chefs, tillers and bricklayers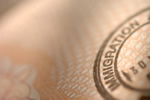 Starting in July this year, the Australian immigration authority will add tillers, bricklayers and chefs to its Skilled Occupation List. From July, would-be migrants working in the three added occupations and with qualifications or work experience will now be able to apply for residency. Previous to the change, applicants needed to have...
Australia broadens range of English Language tests for visa applicants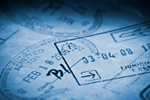 Scores from several other recognised English language tests will be added to the well-known and already accepted IELTS and OET scores for several Australian visa categories. An announcement from the immigration authority has confirmed that scores in the Test of English as a Foreign Language (TOEFL iBT) and the Pearson Test of English...
Kiwi migration to Oz slows but immigration to NZ soars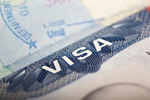 The tsunami of New Zealanders heading for Australia may have slowed to a trickle, but immigration from the rest of the world to New Zealand is at an all-time high. Over the last few years, a mass exodus of New Zealanders seeking a new life in Australia has been a major government cause for concern amid fears of the loss of the brightest...
US immigration allows spouses of H-1B visa holders to work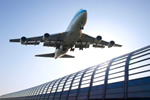 Officials within the Obama administration have put forward a proposal which would allow the spouses of expats holding H-1B visas to work in the US. US Commerce Secretary Penny Pritzker and Homeland Security deputy secretary Alejandro Mayorkas announced that the change will apply to spouses of skilled professionals in the STEM subjects of...
More than a third of British degree students looking to study overseas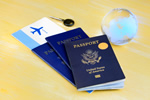 Spurred on by a sense of adventure and the decidedly lower cost of degree courses at overseas universities, increasing numbers of British students are packing their bags. Results of a recent survey by the British Council have revealed that 37 per cent of degree course students are considering universities in the USA, Australia and several...
Illegal immigrant father freed on bond after daughter pleaded with Pope Francis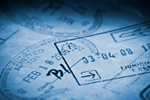 It seems to one young girl who journeyed to the Vatican to plead with the Pope over her illegal immigrant father's imminent deportation that miracles really do happen. The 10-year old Californian girl had travelled to Rome with a small immigration reform activist group to attend a general audience given by Pope Francis, She met the Pope...