US News - Emigrate UK Page 2
This is the category page for all US news here on emigrate.co.uk, where you can view all the US emigration news.
Covid-19 killing the American dream for expat entrepreneurs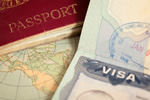 Expats who risked all to be part of the American dream are now leaving in droves due to perceived inequalities within the healthcare system. For would-be expats from across the world, the American dream is still achievable given hard work and a positive view on life, but the coronavirus pandemic has killed the dream for many. The main...
Expats in Mexico are happy where they are despite the virus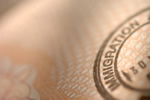 Expats in Mexico are staying put simply because it's their home. As border restrictions were unveiled last week in all EU member states, Canada, the USA and the UK, the official word went out to all expats in Mexico to return to the home country if at all possible. Given the crowds jamming the country's airports, it seemed as if the...
Debenhams Cyprus closure rated as the end of an expat era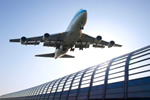 British expats needing a taste of home could be disappointed once the Nicosia Debenhams closes its doors. For many British expats, a taste of home is almost essential for their health and well-being and is taken into account when deciding on a suitable country for work or retirement. Over the years, businesses in many UK expat hubs have...
Adelaide Hills attracts expats searching for a slice of country living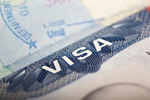 If you're planning to head for Australia, Adelaide is the best choice for lifestyle property. Australia is a traditional expat hub for British would-be expats following in the footsteps of their forefathers – even although those who came before may have been committed to transportation by the English courts several hundred years ago!...
Cyprus real estate Golden Visas slammed by EU corruption watchdog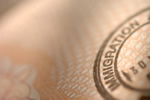 EU warns Cyprus over corruption, money laundering and crime risks due to golden visas. Although the Cypriot version of the controversial golden visa scheme has seen huge amounts of cash arriving on the island, the EU's MONEYVAL watchdog is claiming links between luxury real estate purchases and money laundering or worse are a risk too...
New survey marks Philippines as best location for expat retirees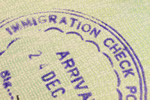 The Philippines is now officially rated as a great place to retire. If you're looking for a Southeast Asian retirement hub where English is the official language, the cost of living is cheap and the people are genuinely friendly, the Philippines could well be your perfect choice. Already popular with older expats, this stunning...
Survey shows Singapore still an expat favourite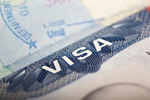 Singapore wins again as the best location in the region for expats in general and especially for Asian professionals. Asia is nows firmly in the running as a professional relocation destination for qualified and experienced expatriates from diverse countries. Always a favourite with Westerners, Singapore is now high on the list of...
Brit High Commission replies to UK expats on Cyprus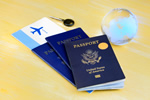 Expats on Cyprus finally get a reply to their FAQs from the British High Commission. Provided nothing changes in the meantime, British expats on Cyprus now have clarity on some of their most relevant post-Brexit questions. The most important issue for many was the time limit on residency applications, with the deadline now the end of this...
Expats with property in Australia urged to buy bushfire insurance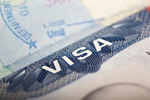 Newly-arrived expat house owners in Oz should take care to insure against bush fires. Given the recent devastating bush fires in Australia and the risks of similar conflagrations in other major expat destinations such as California, would-be expats looking for property should check the availability of suitable insurance. As huge areas in...
Oz and Kiwi expats clash over their countries' relative merits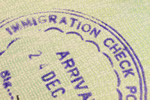 Expats are taking sides between Australia and New Zealand as to which destination is best. For would-be expatriates heading to the other side of the world, there's a practical choice between Australia and New Zealand, but if both country's own expatriates can't agree, what's a totally confused foreigner planning the rest of his or...