Expat tech routes to Silicon Valley now blocked by Trump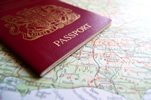 If tech or multinational business are your expat field, forget the USA for now!
America's tech sector has traditionally welcomed talented expat professionals from across the world, thus cementing Silicon Valley's position as the top world destination for a stunning career. Unfortunately for expats who were hoping to make the move in that direction sometime soon, Donald Trump's latest announcement has put paid to that dream for at least a good while.
The extended ban on the famous H-1B visa has taken the tech sector by storm, with protests issuing from boardrooms all over the country. The ban will last until at least the end of this year, by which time it's more than possible that the USA will have a new, very welcome leader, but righting a category of wrongs stretching back to 2016 might take some time. The US administration justified its banning of the popular visa as a measure to protect American jobs during the upcoming covid-19 recession, but employers retaliated by stating the USA's global competitiveness is now at risk.
Whatever would-be expats think about the political chaos across the pond, one thing's for sure, in that immigration has boosted the USA into the position of global leader in the sector as well as celebrating its diversity on the world stage. Business groups aren't best pleased, to put it mildly, especially as most see the move as a sop to Trump's dwindling base in the run up to November's Presidential Election. Also hit are managers and key employees in multinational companies, with tech companies now seeking ways to make their displeasure known to the White House and its current occupant.
One way being considered is the fact that, especially in IT and AI, critical positions will be left open and will hinder the economic recovery once the virus is defeated or a vaccine found.