US News - Emigrate UK Page 7
This is the category page for all US news here on emigrate.co.uk, where you can view all the US emigration news.
Best Australian banks for incoming expats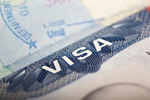 Expats looking to move to Australia to take up a new job with find banking more straightforward than in many other countries. When a move to another country is part of a career plan, one of the most challenging requirements is often the availability of a bank account before the actual move takes place. Expats heading for Australia are in...
Expats looking to buy property in Australia hit by 7 per cent surcharge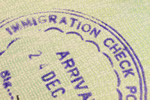 Foreigners looking to buy a home in Western Australia will be charged a seven per cent surcharge starting next January. According to last week's confirmation by the Western Australia Treasury department, the current four per cent surcharge is to be increased to seven per cent, starting on January 1 next year. The increased charge will...
Is Thailand calling time on Western expats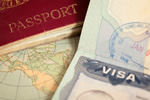 For decades, Thailand has been one of the most popular Asian destinations for expats, but some are now suggesting the 'good old days' are well and truly over. A recent poll on Facebook by an expatriate living in Thailand dared to ask whether Western expats are now seeing the end of an era. The result was a dead heat, with 50 per cent...
What?s so different about Australia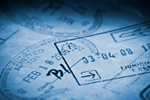 For several generations of British citizens looking to expand their experience of the world, Australia has been a favourite expatriate destination. Possibly, the two main reasons why Oz is perennially popular with UK expats are its weather and the use of something closely resembling the English language. The outdoor life is another draw...
UK frozen pension victims still fighting for their rights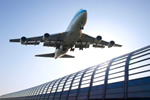 British would-be expats are again being warned to check whether their UK state pensions will be frozen once they've moved to their chosen country of retirement. '' The 'Frozen Pensions Scandal' as it's now known has been a thorn in the side of several UK governments over the years for its injustice and random application. Promises...
New digital bank offers seamless service for expats and business travellers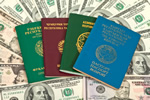 Expats and international travellers are now being offered a global borderless expat bank account. The new service, christened Denizen, could well be the welcome answer for expatriates and international business travellers as it allows money receipts in one country to be paid out immediately in another country, thus eliminating currency...
Australia dumps 457 visa for skilled overseas workers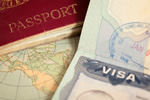 The popular subclass 457 visa category allowing skilled overseas workers to take jobs in Australia has been abolished. The Australian government's announcement came as a shock to skilled expat workers hoping to enter the country to work and eventually gain permanent residency. Around 90,000 expatriate workers are already on the visa,...
Kuala Lumpur crashes out of 100 best cities for expats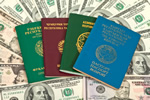 Kuala Lumpur has crashed out of the list of the world's 100 most liveable cities due to pollution and increasing crime. Petty crime and dangerous air pollution levels have forced Kuala Lumpur out of the 100 world's best liveable cities listing. Once rated as the 25th out of a long list of countries, KL's rating is now a lowly 126th....
Cyprus still a retirement haven despite fall in sterling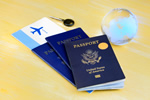 The Mediterranean island of Cyprus has long been a favourite with British expats, especially those looking for a sunny retirement haven with a reasonable cost of living and certain tax advantages. Even now, buying a home in Cyprus is still far cheaper than a comparable property in the UK, but the tax issue has become slightly more...
US investor visas not just for the very wealthy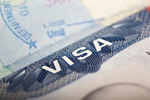 If you thought a US investor visa was just for the mega-wealthy, you'd be wrong – at least for now. Admittedly, a good number of would-be expats might consider now is not the best time to emigrate to the USA and commit their savings to a US business, but the E-2 Investor Visa itself isn't restricted just to those with hard cash....