US News - Emigrate UK Page 6
This is the category page for all US news here on emigrate.co.uk, where you can view all the US emigration news.
UK frozen pension victims still fighting for their rights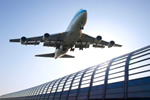 British would-be expats are again being warned to check whether their UK state pensions will be frozen once they've moved to their chosen country of retirement. '' The 'Frozen Pensions Scandal' as it's now known has been a thorn in the side of several UK governments over the years for its injustice and random application. Promises...
New digital bank offers seamless service for expats and business travellers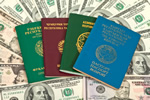 Expats and international travellers are now being offered a global borderless expat bank account. The new service, christened Denizen, could well be the welcome answer for expatriates and international business travellers as it allows money receipts in one country to be paid out immediately in another country, thus eliminating currency...
Australia dumps 457 visa for skilled overseas workers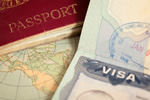 The popular subclass 457 visa category allowing skilled overseas workers to take jobs in Australia has been abolished. The Australian government's announcement came as a shock to skilled expat workers hoping to enter the country to work and eventually gain permanent residency. Around 90,000 expatriate workers are already on the visa,...
Kuala Lumpur crashes out of 100 best cities for expats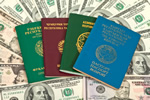 Kuala Lumpur has crashed out of the list of the world's 100 most liveable cities due to pollution and increasing crime. Petty crime and dangerous air pollution levels have forced Kuala Lumpur out of the 100 world's best liveable cities listing. Once rated as the 25th out of a long list of countries, KL's rating is now a lowly 126th....
Cyprus still a retirement haven despite fall in sterling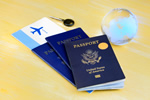 The Mediterranean island of Cyprus has long been a favourite with British expats, especially those looking for a sunny retirement haven with a reasonable cost of living and certain tax advantages. Even now, buying a home in Cyprus is still far cheaper than a comparable property in the UK, but the tax issue has become slightly more...
US investor visas not just for the very wealthy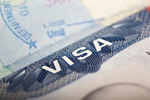 If you thought a US investor visa was just for the mega-wealthy, you'd be wrong – at least for now. Admittedly, a good number of would-be expats might consider now is not the best time to emigrate to the USA and commit their savings to a US business, but the E-2 Investor Visa itself isn't restricted just to those with hard cash....
Female expat retirees choosing countries committed to gender equality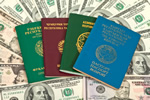 Lone female retirees looking to emigrate are now choosing countries with a strong commitment to gender equality. One valid concern for lone Western women looking to retire overseas has been the traditional status of females in their preferred destination. Unfortunately, this criterion rules out a good number of retirement hubs suitable in...
UAE expats told not to panic as dollar rates get gloomier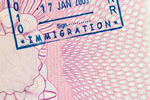 If you're a USA professional relocating to the UAE and have a mortgage or other financial commitments in the home country, keeping an eye on the dollar weighting might be a good idea. During 2017, the almighty dollar lost around 10 per cent of its value when measured against a basket of global currencies. Its first decline for five...
Mexico wins out on low cost expat locations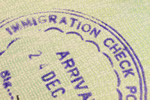 For would-be expats turning their backs on EU member states due to Brexit, Mexico may well be the answer. For many aspiring expats, including retirees and budding entrepreneurs, the cost of living is a major factor in their choice of destination. Building a new life in EU member state favourites such as Spain is now risky due to Brexit,...
Which currency will win in 2018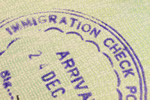 Currency rates are one of the most essential issues to consider for expats, whether you're living on a pension or annuity, thinking of investing overseas or back in the home country or just ordering something online form the other side of the planet. Following exchange rates is a roller coaster ride, with relative values dipping and...