US News - Emigrate UK Page 6
This is the category page for all US news here on emigrate.co.uk, where you can view all the US emigration news.
Cyprus pledges residency rights for British expats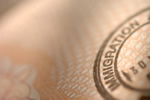 As time runs out and a no-deal Brexit looms, the Cyprus government has decided British expats who've been living on the island for five years by December 31, 2020 will be given residency rights which include their family members. The Cypriot Interior Ministry's announcement came as a huge relief for worried British expats on the...
Oz government offers cash for taking jobs in its Northern Territories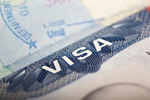 If you're an expat in Australia with permanent residency, you could be paid to undertake a totally new experience along with a new job. Eligible families as well as singles are being offered $15,000 financial incentives to take up exciting jobs and adventurous lifestyles in Australia's stunning Northern Territory. The payments are to...
Expats in Cyprus targeted by unlicensed and unregulated IFAs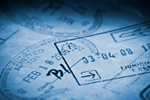 In spite of endless warnings by media and authorities alike, expatriates living in Cyprus are still falling foul of unregistered, unregulated independent financial advisors. The majority of UK expats living in Cyprus are retirees or owners of small businesses, all of whom may well be looking to invest their pension pots and savings to get...
Singapore is all time favourite for Oz expats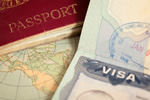 Although the city-state has a horrendous reputation for high prices, for expats from Australia it's still the favourite. According to a recent survey, lower taxes and higher wages offset Singapore's infamous cost of living for the city state's Australian expatriates. In spite of its being the fourth most expensive world city for...
Combining expat entrepreneurship with low tax rates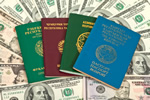 Deciding to start your own business is scary enough, but deciding to become an entrepreneur in another country is only for the brave! Becoming a self-employed expatriate may well be the toughest move you've ever made, but the internet age is all about taking chances and making your dreams come true, no matter where you're living at...
Oz losing its place as expat favourite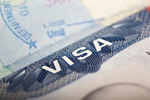 If you're an expat professionals considering emigrating to Australia, you may be in the minority nowadays. New statistics announced by Australian Immigration Minister Peter Dutton reveal immigration numbers are at a ten-year low after falling by 10 per cent compared with last year's total. Since the minister took office, annual...
Survey reveals cheaper expat living costs in New Zealand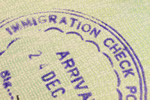 Expat life in Wellington and Auckland is now being seen as dramatically cheaper, mostly due to huge cost of living increases in the New Zealand cities' international counterparts. In the recent Mercers' cost of living survey, Auckland dropped 20 places to number 18 whilst Wellington fell 15 places to 101st. One result of the rearranged...
Healthcare options for expats in the Philippines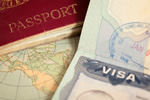 As other Southeast Asian countries tighten visa regulations for long stay expats, the Philippines becomes an ever more attractive option. Given the cost of living in the Philippines is inexpensive to put it mildly, the weather is sunny and hot in spite of a few typhoons and Filipinos are amongst the friendliest people in the world bar...
Studying overseas is now mainstream for expat students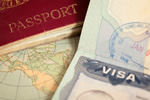 Not all expats are working overseas or retiring overseas – a huge number are students attending foreign universities. In this modern world there's a huge variety of degree courses and other study opportunities scattered across major cities worldwide. It's an exciting time to be a student and, for many, overseas universities provide...
DeVere USA CEO and managers found guilty of defrauding Brit expat investors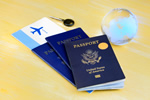 DeVereUSA, a New-York based subsidiary of the international financial advice giant, have been found guilty of defrauding hundreds of British expats in the USA to the tune of around $8 million dollars. During a court case brought by the USA's Securities and Exchange Commission it was disclosed that the local CEO and two of his former...