US News - Emigrate UK Page 4
This is the category page for all US news here on emigrate.co.uk, where you can view all the US emigration news.
Social insurance in Cyprus for newly-arrived UK expats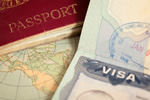 British expats could forgive themselves for being confused about Cyprus's compulsory social insurance system. The Republic of Cyprus operates a compulsory social insurance scheme into which all working adults must pay, but it's seen as confusing by many newly–arrived British expatriates. Basically, payments depend on earnings, with...
British expat retirees in Cyprus confused by pension payment options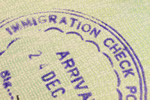 British expats who've made their new lives in Cyprus are unable to relax due to continuing Brexit uncertainty. Cyprus has always been a favourite with British expatriates, perhaps due to the years when it was a British possession. Their worst nightmare is that no-deal will really mean no-deal some time in the very near future, and...
Sydney and Melbourne to be no-go zone for expatriate workers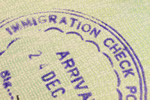 If you're planning to emigrate to Australia and have set your sights on Melbourne or Sydney – think again! For decades, Australia has been a prime destination for expats looking to live, work or retire in either of its two major cities, Sydney or Melbourne. Sadly, both cities are now under a massive strain caused by overpopulation,...
Getting an expat mortgage on your dream Australian home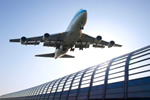 If Australia is your preferred expat destination and you're considering purchasing a new home, mortgages will depend on your residency status and type of visa. Whether you're about to become a resident in Oz or are buying a property as a non-resident, using a mortgage broker is the fail-safe way to get what you need. Laws governing...
Spain still number one for British expat retirees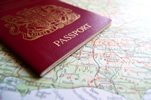 Although the number of Brit expats in Spain is falling fast, the country is still Britons' number one favourite for retirement. Statistics compiled by a leading international removals company placed the long-term expat favourite at number one in its data on UK emigrants' European destinations. Some 13 per cent of their clients were...
Oz to bar new migrants from settling in Melbourne and Sydney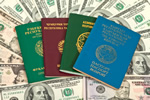 If you're thinking about emigrating to Australia, forget about Melbourne or Sydney as your home town. Unless you're reassigned to Oz by your company or have family in the country, you're about to be barred from settling in Sydney or Melbourne. Australia's new plan to alleviate pressure on the two cities' healthcare, schools,...
Cyprus pledges residency rights for British expats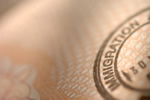 As time runs out and a no-deal Brexit looms, the Cyprus government has decided British expats who've been living on the island for five years by December 31, 2020 will be given residency rights which include their family members. The Cypriot Interior Ministry's announcement came as a huge relief for worried British expats on the...
Oz government offers cash for taking jobs in its Northern Territories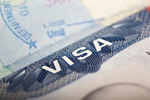 If you're an expat in Australia with permanent residency, you could be paid to undertake a totally new experience along with a new job. Eligible families as well as singles are being offered $15,000 financial incentives to take up exciting jobs and adventurous lifestyles in Australia's stunning Northern Territory. The payments are to...
Expats in Cyprus targeted by unlicensed and unregulated IFAs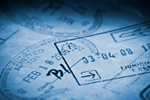 In spite of endless warnings by media and authorities alike, expatriates living in Cyprus are still falling foul of unregistered, unregulated independent financial advisors. The majority of UK expats living in Cyprus are retirees or owners of small businesses, all of whom may well be looking to invest their pension pots and savings to get...
Singapore is all time favourite for Oz expats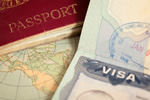 Although the city-state has a horrendous reputation for high prices, for expats from Australia it's still the favourite. According to a recent survey, lower taxes and higher wages offset Singapore's infamous cost of living for the city state's Australian expatriates. In spite of its being the fourth most expensive world city for...