US News - Emigrate UK Page 4
This is the category page for all US news here on emigrate.co.uk, where you can view all the US emigration news.
Choosing the right school for your children when relocating to the USA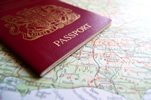 For expat parents heading for a USA reassignment, finding the most suitable education for their children is essential to the success of the entire procedure. Basically, the American education system is very different from that in Europe, meaning expatriate parents have very little in terms of comparison between public and private...
Applying for Medicare as an expat or new US citizen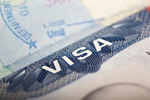 If you're looking to retire to the USA and take citizenship, you'll need to know about applying for Medicare. Up to a million immigrants head for the USA every year, all hoping to become USA citizens in spite of the long wait due to the huge number of applications. Some get lucky and only wait for six months or so, but others are in...
Insecure expats in UAE tempted by Cyprus residency via property investment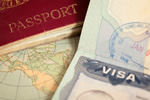 For expat professionals in the UAE who're feeling slightly nervous about their residency, buying a property on Cyprus might well be the answer. As the tide begins to turn against the expats who helped build the Gulf States, those coming up for early retirement need to decide where to go next if returning to the home country isn't an...
US and UK youth desperate for an expat life overseas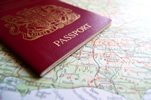 It seems it's not just Britons fleeing Brexit before it's too late who're starting a diaspora, as more American citizens than ever before want to expatriate. Whether it's down to the USA's polarised political climate or the massive costs of healthcare, a record number of US citizens are desperate to leave what used to be the...
Australia still draws British expats to its cities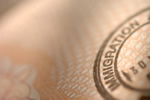 Australia has always been a major attraction for Britons looking to a new job overseas or a retirement amid superb natural beauty. An all-time British favourite for retirement, career advancement or literally any other reason, Australia still offers superb weather, remarkably beautiful landscapes, glorious beaches and an amazing abundance...
Cyprus wins on low rents but expats consider other issues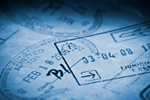 Expatriates in Cyprus fall into two categories - retirees and career-oriented professionals happy to move on whenever necessary. Cyprus's expat demographics resemble those of Spain and France rather than the UAE, Hong Kong and Singapore. as the Mediterranean island isn't exactly a career-oriented top-talent hotspot. However, it's...
UK expats in Australia facing private pension transfer problems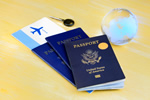 British expat retirees in Australia and those planning to arrive post-Brexit may be hit by the economic fallout resulting from the UK's EU divorce. Although Brexit, whatever its final result, is unlikely to have a negative effect on British pension transfers to Oz, UK retirees may well lose out on their returns as sterling crashes....
Expat retirees now basing lifestyle choices on affordable healthcare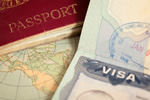 Choosing an expat destination for its quality affordable healthcare may sound too practical to be true, but more and more would-be expats are researching online for the least expensive and best quality healthcare available before making the decision of a lifetime. This choice is essential for aspiring expats living in the USA, as the cost...
Where to go if Thailand doesn?t want you any more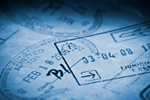 For decades, anywhere south of the USA border with Mexico has been the destination of choice for American retirees due to easy access to the home country and ready-made expat communities. Since the rush to retire overseas became truly international, the Mexican border with North America has been the favourite exit for literally millions of...
Unearthing websites for Brit expat retirees rather than Americans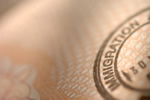 Is information on non-European expat retirement destinations too American-centric? One of the reasons for the huge increase in the numbers of retirees choosing to spend their 'golden years' outside their countries of birth is that it's easy to get an overview of comparative destinations by simply logging on and doing an online...