Expatriates in Hong Kong fearing Beijing's new national security law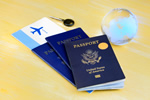 Are expats in Hong Kong at risk of falling foul of China's new national security laws?
As Hong Kong residents and expatriates hold their breath whilst China continues to push its new law, democracy activist Joshua Wong is fearing for their futures as well as his own. In spite of Wong's support by pro-democracy movements across the globe, Beijing's new law is still seen as being aimed at crushing the city-state's remaining freedoms.
The new rules are apparently aimed at tackling terrorism, collusion with foreign armed forces, subversion and separatism, although it's not clear how these activities would be determined to breach the law, nor what punishment would be given to individuals deemed to have done so. Even since Beijing published its intent, expats living and working in Hong Kong have feared they may be subject to punishment for non-existent or accidental breaches of the new rules.
Wong's fears are that human rights groups, expatriate professionals and NGOs may also fall foul of the new law, as any voices believed to be in dissent would face charges of inciting subversion. The city's democracy activists are now concerned that the precious autonomy given to the former British colony in 1997 is being deliberately eroded by Beijing.
A meeting of the Chinese parliament in Beijing is scheduled to start today, paving the way for the immediate introduction of the controversial rule, now seen as the most dramatic change in Hong Kong life since the 1997 handover. Since the new law was publicised, expats who'd made their lives in the city have been leaving for more predictable locations, threatening the island's status as a world financial and business hub.