Thailand unwilling to extend amnesty for trapped expats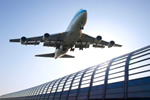 The latest news on further visa extensions for expats trapped in Thailand by lockdowns and flight cancellations might not be what they're waiting to hear.
The speed with which the pandemic spread caused panic throughout the worldwide expat community and has resulted in misery for those separated from their loved ones due to a lack of flights and a flood of lockdowns. Many haven't been able to return to their homes or their adopted countries for many months due to the worldwide uncoordinated plans rushed out to confine infections. Coincidentally with reports of a threat to the worldwide economy and the success of some countries in controlling the spread of infections, those who're stranded away from home are hoping and praying it won't be for much longer.
Repatriation flights for citizens have been ongoing for a while but, for those simply stuck somewhere they don't want to be, nothing much is being done as yet. Thailand's response to the pandemic was fast and surprisingly successful, but those within their borders on tourist and other non-resident visas have now been awaiting a way out for several months. Some were on business trips, some visiting friends and family, others were simply in transit with a few days' stopover and others were on short-stay tourist visas. Within a very short time, the majority were on overstay and risking deportation had there been any outgoing international flights.
As a result, immigration offices across the country were crammed with those seeking a way to stay legally until they could leave and finding none available. Social distancing was impossible and hassled immigration staff couldn't cope with the numbers. In a sensible move, all visas were given automatic extensions in April, entitling a stay until the end of July. In the meantime, the Thai government worked to repatriate its citizens who'd been trapped overseas in the same manner. However, the end of the extensions is now in sight, with no sign of a solution for a huge number of non-Thais.
Worryingly, a media report suggests an immigration spokesperson doesn't believe the visa amnesty will be extended again and was reported as saying a 'clear-out of people' is needed as the global pandemic is now slowing. At the same time, international reports are indicating an acceleration of global cases suggesting second wave of the coronavirus. The Thai spokesperson added it's quite possible there won't be another amnesty as Thailand has been generous up until now.
At this point, expats still unable to leave due to lack of flights are being advised to extend their visas if possible in the normal way and, if they're refused by immigration, to contact their Embassy for a letter explaining why they can't leave at this moment. Should this letter not be forthcoming, according to the spokesperson, expats must leave as there's nothing more the government can do to help them.
Readers should note that, before the amnesty was rolled out, nine separate documents were required for visa extensions, including rental contracts, land leasing deeds and selfies of expats standing in front of their accommodation. The first two requirements obviously can't be met by expat business travellers based outside Thailand nor by foreign tourists or those visiting friends in the kingdom. Those still in the country simply because they arrived at the wrong time must now wait for sensible suggestions on how to regularise their status until international flights recommence.