Politics News - Emigrate UK Page 7
This is the category page for all Politics news here on emigrate.co.uk, where you can view all the Politics emigration news.
House of Lords vote gives hope to expat supporters of an EEA compromise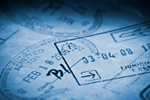 Is EEA membership the way forward for post-Brexit free movement for expats? Whilst expat business owners have their own concerns about Brexit's effects on their companies, the majority of UK expats living in EU member states are concentrating on the fear of being forced to leave once the EU's free movement entitlement is removed. This...
Brit expats in UAE reluctant to remit due to sterling volatility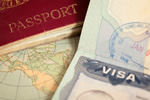 The sterling slump following the Brexit referendum result was a gift to British expats in the UAE dedicated to sending money home or investing in British buy to let properties. Following an initial flurry of remittances and over the next year or so, the pound made up some 10 per cent, making sending money home less of a temptation. Now...
Expats in the Netherlands fighting hard against retroactive tax changes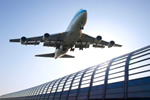 Expats in the Netherlands are taking their protest against the retroactive changes to the 30 per cent tax break to new heights. Last month's announcement by the Dutch government that the seven-year 30 per cent tax break for expat workers will be cut to five years caused outrage across the country's expat communities. The retroactive...
Brits with second homes furious over ?7 visitor visa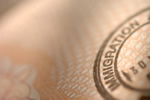 British citizens with second homes in EU member states are taking to social media to vent their fury over the EU's projected Etias €7 visitor visa. On Wednesday, representatives of the European Parliament and the European Council accepted a proposal to introduce a post-Brexit visitor visa charge of seven euros for Britons wishing to...
European think tank urges forward planning for UK expats in EU states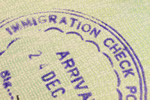 A major European think tank is advising the EU to concentrate on plans for the million or so Brits living in the bloc. The Migration Policy Institute Europe report states too much attention has been given during Brexit negations to date on the plight of EU citizens living in the UK, whilst the similar situation of UK expats living in EU...
New Brexit vote campaign aims to unite anti-Brexit groups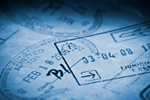 Brit expat groups are supporting a new campaign for a Brexit deal vote. At a London rally last Sunday, new campaign group People's Vote revealed its intention to unite all anti-Brexit groups in order to force a new peoples' referendum on the Brexit deal. The campaign is being supported by business leaders, celebrities and members of...
Numbers of British expats opting for EU member state citizenship soars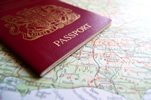 Following the 2016 Brexit referendum, the number of Brits becoming EU member state citizens more than doubled, with the anti-Brexit exodus still increasing. In 2015, 2,478 Britons opted to become citizens of other EU member states, with the referendum result more than doubling the 2016 numbers to 6,555, an increase of 165 per cent. Since...
Advice for UK expats in Poland on possible Brexit issues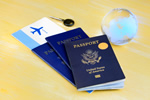 Expats in Poland are being briefed on what steps to take in order to ensure their survival as residents in the country. With just under a year before Brexit officially kicks in, British expats living and working in Poland are being urged to take steps to ensure their lives aren't totally disrupted. They should realise that, without...
Poor quality of UK city life is causing expat shift to Europe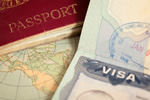 Expats are choosing relocations to European cities rather than to the UK due to British cities' poor quality of life. Europe is now the destination of choice for international assignments, with the Austrian city of Vienna taking top place in the latest Mercers Quality of Living survey for its high rating on personal safety, its strong...
Amsterdam council planning swingeing new expat tax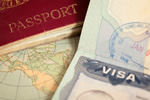 Amsterdam is about to get less welcoming to expats as its new left-leaning city council coalition is mulling the introduction of a swingeing expatriate tax. As part of the new city council's raft of policy changes aimed at solving Amsterdam's biggest challenges, the proposed expat tax will apply to all registered expatriates, although...