Politics News - Emigrate UK Page 7
This is the category page for all Politics news here on emigrate.co.uk, where you can view all the Politics emigration news.
Anti Brexit expats in Europe told to just go home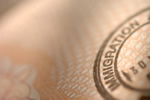 Why are expats fighting for their rights in Europe being told to 'just come home'? Social media is one way to let off steam for UK expats trapped in European member states with no idea what will happen to them at the end of next March. Sadly, the response by a number of other posters is 'come home then' at best and a selection of...
Good news for UK expats living in France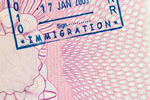 UK expats in France will welcome an initiative by the PM to facilitate their residency in the case of a no-deal Brexit. French Prime Minister Edouard Philippe has requested his cabinet to work out contingency measures for a hard Brexit including 'facilitating residency' for British expats living and working in the country. The...
Saudi job vacancies buck usual summer trend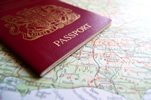 Saudi recruitment firms are seeing increased numbers of vacancies for expatriate executives, bucking the usually quieter summer trend. Summer in Saudi Arabia is traditionally a quiet time for executive vacancies, but the summer of 2018 is proving to be an exception to the rule. Across the Middle East in general, vacancies for experienced...
Elderly British expat in Dubai banged up for touching security guard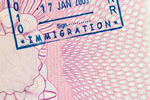 Would-be expats heading to Dubai should take note of the increasing numbers of Western expats being accused of breaching the emirate's strict Islamic laws. Dubai has been a popular destination for expat professionals for several decades due to its high, tax-free salaries and luxurious lifestyle, but the increasing reports of harsh...
Further sterling fall causing hardship for Brit retirees in Spain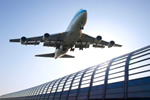 British pensioners living in Spain on the UK state pension have lost some 20 per cent of its purchasing power due to the Brexit referendum. Vice President of Brexpats in Spain Richard Hill quantified the loss caused by plummeting exchange rates as set against increasing living costs and higher taxes, saying the significant loss of income...
UK second home owners left out in the cold by Brexit negotiators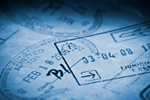 UK second home owners in Europe are being totally ignored by Brexit negotiators on both sides. Many UK citizens who've purchased second homes in France, Spain or other EU member states have done so in advance of retirement rather than just for holidays and weekends away. The EU's free movement directive will have been a crucial part...
New Zealand to ban expats from purchasing property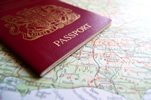 Would-be expats heading to New Zealand may find they're banned from buying a home. Due to a spate of mega-rich expats buying up luxury properties as a hedge against a popular doomsday scenario, newly arrived expatriates may find their plans to buy property stymied by law. New Zealand's attraction as a safe haven in which to survive a...
British taxman mulls hit on expat landlords and investors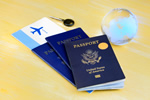 Expat landlords and investors in the firing line again as British lawmakers look to raise more tax. Taxpayers in the UK as well as British expat investors in UK property are paying more income tax now than in any period during the last 10 years, but the government still needs to rake in more money. According to tax experts, the Treasury...
Brexit select committee urges EU to officially protect UK expat rights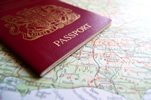 Britain's Brexit select committee has called on EU leaders to protect the rights of the one million UK citizens living in EU member states. \r\n\r\nAs Britain edges closer to a no-deal Brexit and UK expats in EU countries become even more afraid, Brexit select committee MPs are urging Brussels to ensure a public commitment to an estimated...
UK Brexit white paper creates yet more issues for expats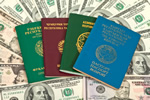 If you're stuck between deciding to leave the UK before March 2019 and staying put whilst hoping for the best, the recent White Paper's stance on the UK expat dilemma may help – or it may not! Both Britons still in the UK and their counterparts who've made European Union states their permanent home could be forgiven for giving up...