Politics News - Emigrate UK Page 7
This is the category page for all Politics news here on emigrate.co.uk, where you can view all the Politics emigration news.
New Brexit vote campaign aims to unite anti-Brexit groups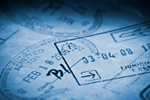 Brit expat groups are supporting a new campaign for a Brexit deal vote. At a London rally last Sunday, new campaign group People's Vote revealed its intention to unite all anti-Brexit groups in order to force a new peoples' referendum on the Brexit deal. The campaign is being supported by business leaders, celebrities and members of...
Numbers of British expats opting for EU member state citizenship soars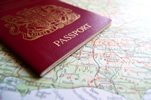 Following the 2016 Brexit referendum, the number of Brits becoming EU member state citizens more than doubled, with the anti-Brexit exodus still increasing. In 2015, 2,478 Britons opted to become citizens of other EU member states, with the referendum result more than doubling the 2016 numbers to 6,555, an increase of 165 per cent. Since...
Advice for UK expats in Poland on possible Brexit issues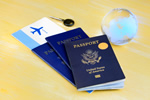 Expats in Poland are being briefed on what steps to take in order to ensure their survival as residents in the country. With just under a year before Brexit officially kicks in, British expats living and working in Poland are being urged to take steps to ensure their lives aren't totally disrupted. They should realise that, without...
Poor quality of UK city life is causing expat shift to Europe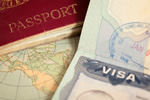 Expats are choosing relocations to European cities rather than to the UK due to British cities' poor quality of life. Europe is now the destination of choice for international assignments, with the Austrian city of Vienna taking top place in the latest Mercers Quality of Living survey for its high rating on personal safety, its strong...
Amsterdam council planning swingeing new expat tax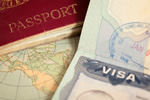 Amsterdam is about to get less welcoming to expats as its new left-leaning city council coalition is mulling the introduction of a swingeing expatriate tax. As part of the new city council's raft of policy changes aimed at solving Amsterdam's biggest challenges, the proposed expat tax will apply to all registered expatriates, although...
Expat news and update on current Brexit legal challenges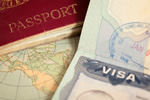 With just a year to go and increasing numbers of Brits heading for the exit, a number of legal challenges are still ongoing, any one of which has the possibility of derailing Brexit. The first, very relevant, case was brought to the EU's General Court by Bordeaux lawyer Julien Fouchet, and is based on questioning the legality of the...
Brexit may pose threat to expats QROPS transfers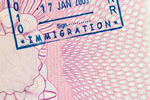 In spite of the recent agreement giving both EU and UK expats the right to remain provided they enter not later than the end of the transition period, Brexit could still cause chaos for those wishing to transfer their pensions to a QROPS. With an ever increasing number of Britons attempting to get ahead of the game by leaving the UK...
Tentative Brexit agreement gives two year window for Brit expatriation to EU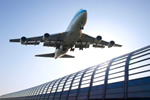 Last week's tentative Brexit agreement gives would-be expats a two year window in which to complete their relocation without losing their rights. In spite of the benefits of the agreement for those wishing to either come to the UK or leave the UK during the transition period, campaigners and expats themselves are still unhappy about...
Dublin beats London as best expat city but for how long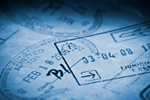 A reliable quality of living survey has placed the Irish capital of Dublin ahead of Belfast, Edinburgh and London, at least for now. In spite of Dublin's ongoing housing crisis, the Irish Republic capital ranks first against the three regional capitals of London, Belfast and Edinburgh. Dublin's score was 34th, as against London's at...
Pan European Green Card under scrutiny by EU parliament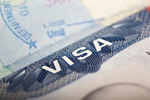 The New Europeans campaign group's idea of an EU 'green card' would solve the burning issue of UK expats in Europe and EU expats in the UK. A recent opinion poll by the group found some 66 per cent of those who took part were in favour of an immediate guarantee of rights for EU citizens living in Britain, with the rights of UK...