Politics News - Emigrate UK Page 6
This is the category page for all Politics news here on emigrate.co.uk, where you can view all the Politics emigration news.
Brit retirees rushing to secure residency in Europe before Brexit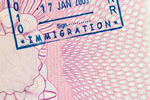 The 2017/18 long, cold winter lasted well into spring, encouraging many who're concerned about the UK's present political challenges to imagine life in a far warmer, more welcoming climate. For many Brits nearing retirement, seeing Brexit closing in fast with no compromise in sight, imagining a different life is turning to thoughts of...
Campaign groups slamming Lawson for hypocrisy and elitism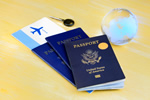 Enraged anti Brexit campaign groups are slamming Lord Lawson for his comments about his carte de sejour application. Campaigners for British expats' post-Brexit rights are up in arms and attacking Lord Lawson, calling his blasé comments about his carte de jour application 'hypocritical' and 'out of touch with reality'. His...
Anti Brexit campaigners meet with parliamentary Brexit select committee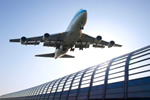 Four anti-Brexit campaign groups have called on the PM to deliver on her promise their lives wouldn't change post-Brexit. Frustrated, angry British expats living and working all across EU member states now believe they're the 'forgotten victims' being used as hostages by both negotiating teams. As a result, four of the anti-Brexit...
Qatar moving to grant expats residency and privileges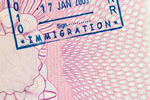 Almost a year after Qatar's diplomatic blockade by seven Gulf States, is the emirate cozying up to its expats? Crisis and boycott notwithstanding, Qatar's response to the big boys' bullying has surprised many in the West and irritated Saudi Arabia and its hangers-on. The latest announcement from its Shura Council seems to indicate...
Fouchet anti Brexit case to be heard July 5 at EU General Court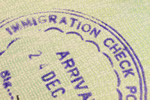 French lawyer Julian Fouchet's case against Brexit is to be heard on July 5 at the EU's General Court. According to an article in the English language media, Fouchet has now received long-awaited confirmation that the case, brought on behalf of long-stay Britons in EU member states, is to be heard by the top EU court. His plea that the...
Figures show inadequate UK state pension for what it is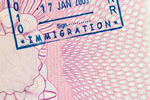 If you're planning on retirement in a cheaper, warmer country, be careful not to choose one in which your UK state pension is frozen. Shocking new calculations about the average British worker's wages and their relationship to the UK state pension amount may affect the choice of retirement havens for those needing to save money for...
EU states looking to impose settled status regulations on UK expats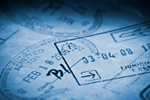 One third or more of EU member states are considering making UK expats in their countries apply for 'settled status' in the same way as the British plan for EU nationals in the UK. According to the Guardian newspaper, the information came after a technical seminar on post-Brexit registration held by EU officials last Friday, with the...
British students protest Brexit as threat to their futures in Europe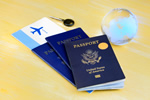 Student leaders representing 100,000 of their peers studying in North East universities are urging a referendum on the final Brexit deal in order to protect their rights to study and work in Europe. Elected student leaders from the Universities of Teeside, Northumbria and Durham are calling for a nationwide second referendum as a...
New Europeans Green Card for Europe plan now in second phase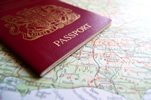 The New Europeans campaign group are now launching their next phase in the fight for citizens whose lives are in chaos due to Brexit. The first phase of the group's campaign launched the idea of a Green Card for Europe allowing expats to continue their lives as normal despite the referendum's final outcome. The Green Card scheme would...
UK expat private pensioners concerned over lack of news on passporting rights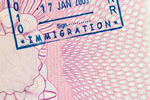 Fears over the post-Brexit loss of access to private pensions are stalking the British expat community overseas. At the present time, cross-border financial services allow the 'passporting' of private pensions from the UK to all other EU member states, a facility which will cease once Brexit is a done deal unless special arrangements...