Expats trapped in Thailand fear the end of their visa amnesty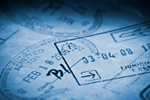 What happens now for expats trapped in Thailand when their visas run out?
As in many other world countries, expats and visitors have been trapped and unable to leave Thailand for some time, mostly due to the fact that international and even local flights were cancelled months ago at the same time as all borders were closed. The Thai government's immigration office granted a visa waiver amnesty for foreigners whose overstays were no fault of their own, but this is now due to run out at the end of this month with no indication of any further extension as yet.
When the amnesty was first announced, the world and its dog believed opening up was just a matter of time and focused their efforts on containing the threat of soaring infections. Thailand's results were some of the most effective anywhere in the world, resulting in a low overall count of infections and very low death count. However, the emergency laws are still in place, international flights are very few and all the country's borders are still slammed shut, especially for all foreigners who don't have permanent residency or Thai governmental permission to enter.
Even the anticipated travel bubble talks seem now to have stalled whilst the government repatriates its own citizens, meaning international flights to almost anywhere except China won't start before the visa amnesty ends. Some tens of thousands of foreigners are affected, with the usual fast option of a border run nowhere to be seen. Even should the amnesty be extended via a trip to a local immigration office, the numbers involved would put massive strain on the system as well as making nonsense of any form of social distancing.
Expats caught in this bureaucratic headache are being advised to stay in close contact with their home countries' consulates or embassies in order to report their exact location as well as keeping track of the situation. For UK citizens caught up in this potential disaster, following local English language social media including online expat forums may be the fastest way to discover in which direction the wind is blowing as regards a further amnesty extension.