Politics News - Emigrate UK Page 9
This is the category page for all Politics news here on emigrate.co.uk, where you can view all the Politics emigration news.
Expats and pensioners in Europe facing loss of valuable tax breaks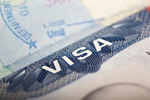 Expats living and working in the Netherlands and Portugal have been enjoying valuable tax breaks on their earnings, but tax system shake-ups in both countries may mean the end of the perks. At present, expats working in the Netherlands and Dutch expats overseas are able to earn at least 33 per cent of their salaries tax free, provided they...
Frozen pensions protest group appeals to UK lawmakers yet again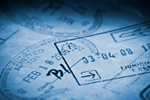 As British expats living in a number of countries outside the EU are getting older, more and more are finding themselves trapped in 'pension apartheid'. The frozen pensions scandal seems to have been hitting the headlines for decades, with not one elected British government able and willing to do anything about it. Cynics might well...
Britons still rushing to emigrate to Europe despite Brexit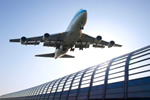 In spite of uncertainty over just about any aspect of expats life in the EU post-Brexit, Britons are still rushing to leave the sinking ship. Initial reactions to the referendum result from would-be UK expats were a combination of fury, fear and the stiff British upper lip as regards the probable destruction of long-held dreams. Over a...
EU expats in UK given hope as Britain concedes cut off date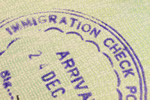 Sources close to the EU's Brexit negotiating team in Brussels are reporting the drastically dropping numbers of EU expats arriving in the UK have resulted in May's stance on fewer rights for EU expats being shelved. Although no official announcement has been made by the British negotiating team over the change in policy, David Davis...
UK MPs gather info on pensions freedom windfall spending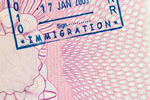 British lawmakers are gathering evidence of how pension savers are using their tax free pension freedom cash withdrawals of up to 25 per cent. The information is to be discussed during parliament's Work and Pensions Committee's pension freedom inquiry on the success or failure of the relatively new scheme. The pension freedom...
QROPS rules to stay the same until after Brexit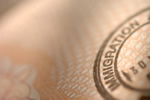 Expats will be relieved to hear there will be no changes to QROPS laws until after Britain finally leaves the European Union. The massive logjam of legislation necessary before March 2019 is clogging the British parliament's schedules for the foreseeable future, leaving almost no time to debate and vote on other important legislation....
Airlines warning Brits not to book flights to Europe after March 2019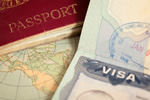 Britishers planning to travel to Europe after March 2019 can expect warnings from airlines that their flights may not be able to leave. Airlines serving routes between the UK and Europe, American or other worldwide destinations are preparing website warnings stating tickets booked for flights after March 2019 might not be honoured. Every...
Cold calling scammers get more time to con emigrating retirees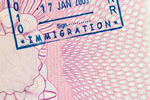 Financial fraudsters are stepping up their efforts to con would-be expats out of their pension savings as the UK government's cold-calling silencing plan is put on the back burner. The British government's promise to crack down on cold-calling by pension scammers has now been shelved for at least a year, due to 'legal issues'...
Expats need more reliable info on pension options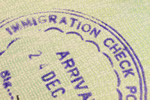 Experts in the field of expat finance are now realising clients are being short-changed by their providers once they stop paying in to their pension funds. Debates over the rights of deferred members who stop contributing to their pension but still have a fund are hotting up in the trade after research revealed under a third of providers...
Rerun of dementia tax could cause post Brexit problems for expats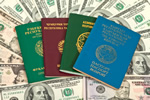 A throwaway comment by a UK government minister about raiding property to pay long-term care bills could prove problematic for UK expats. The hated, and at present discontinued, so-called 'dementia tax' which forced the sale of property owned by Britons in care homes could soon be re-established. The government's Care Minister...