Politics News - Emigrate UK Page 9
This is the category page for all Politics news here on emigrate.co.uk, where you can view all the Politics emigration news.
Figures show inadequate UK state pension for what it is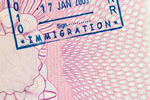 If you're planning on retirement in a cheaper, warmer country, be careful not to choose one in which your UK state pension is frozen. Shocking new calculations about the average British worker's wages and their relationship to the UK state pension amount may affect the choice of retirement havens for those needing to save money for...
EU states looking to impose settled status regulations on UK expats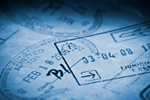 One third or more of EU member states are considering making UK expats in their countries apply for 'settled status' in the same way as the British plan for EU nationals in the UK. According to the Guardian newspaper, the information came after a technical seminar on post-Brexit registration held by EU officials last Friday, with the...
British students protest Brexit as threat to their futures in Europe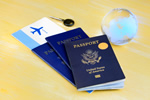 Student leaders representing 100,000 of their peers studying in North East universities are urging a referendum on the final Brexit deal in order to protect their rights to study and work in Europe. Elected student leaders from the Universities of Teeside, Northumbria and Durham are calling for a nationwide second referendum as a...
New Europeans Green Card for Europe plan now in second phase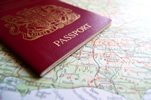 The New Europeans campaign group are now launching their next phase in the fight for citizens whose lives are in chaos due to Brexit. The first phase of the group's campaign launched the idea of a Green Card for Europe allowing expats to continue their lives as normal despite the referendum's final outcome. The Green Card scheme would...
UK expat private pensioners concerned over lack of news on passporting rights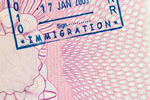 Fears over the post-Brexit loss of access to private pensions are stalking the British expat community overseas. At the present time, cross-border financial services allow the 'passporting' of private pensions from the UK to all other EU member states, a facility which will cease once Brexit is a done deal unless special arrangements...
House of Lords vote gives hope to expat supporters of an EEA compromise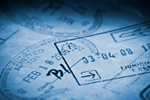 Is EEA membership the way forward for post-Brexit free movement for expats? Whilst expat business owners have their own concerns about Brexit's effects on their companies, the majority of UK expats living in EU member states are concentrating on the fear of being forced to leave once the EU's free movement entitlement is removed. This...
Brit expats in UAE reluctant to remit due to sterling volatility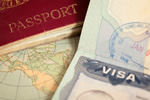 The sterling slump following the Brexit referendum result was a gift to British expats in the UAE dedicated to sending money home or investing in British buy to let properties. Following an initial flurry of remittances and over the next year or so, the pound made up some 10 per cent, making sending money home less of a temptation. Now...
Expats in the Netherlands fighting hard against retroactive tax changes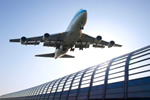 Expats in the Netherlands are taking their protest against the retroactive changes to the 30 per cent tax break to new heights. Last month's announcement by the Dutch government that the seven-year 30 per cent tax break for expat workers will be cut to five years caused outrage across the country's expat communities. The retroactive...
Brits with second homes furious over ?7 visitor visa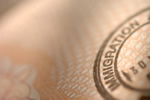 British citizens with second homes in EU member states are taking to social media to vent their fury over the EU's projected Etias €7 visitor visa. On Wednesday, representatives of the European Parliament and the European Council accepted a proposal to introduce a post-Brexit visitor visa charge of seven euros for Britons wishing to...
European think tank urges forward planning for UK expats in EU states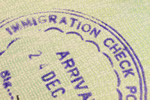 A major European think tank is advising the EU to concentrate on plans for the million or so Brits living in the bloc. The Migration Policy Institute Europe report states too much attention has been given during Brexit negations to date on the plight of EU citizens living in the UK, whilst the similar situation of UK expats living in EU...