Politics News - Emigrate UK Page 9
This is the category page for all Politics news here on emigrate.co.uk, where you can view all the Politics emigration news.
Amsterdam court decision gives hope to UK and EU expats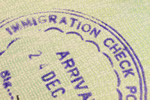 A court in Amsterdam has ruled a case presented by five British nationals must be forwarded to the European Court of Justice at the Hague. The Amsterdam court's decision is a landmark legal ruling which may have positive results for UK expats uncertain about their post-Brexit rights to remain as EU citizens. The five plaintiffs, all...
May trashes hopes of EU expats arriving during Brexit transition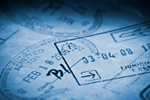 British Prime Minister Theresa May told reporters during her Chinese trip she's determined to deny rights to EU expats who arrive in the UK during the transition period. May's comments are certain to provoke a new row with Brussels as they follow the EU's offer of a 'status quo' transition period of just under two years. The...
Indonesian lawmakers debate strict new laws forbidding sex outside marriage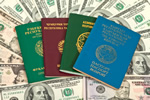 Just as Indonesia is increasing in popularity as a destination for expat retirees and entrepreneurs, its government is proposing a total ban on sex outside marriage. The proposed draft legislation now being debated by Indonesian lawmakers, but is being rubbished by human rights activists as a breach against human rights which will slow...
British expat starts online petition against QROPS offshore pension transfer tax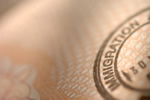 British expats planning to relocate their pension offshore are mounting a petition against the recently-introduced massive tax on their savings. Beginning in March last year, expats and recent retirees planning to emigrate outside the EU and a few other countries have been forced to give up 25 per cent of the full value of their savings...
Carillon crash may crush employees expat dreams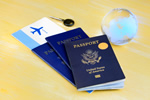 Retirement experts are warning alarm bells should be ringing for pension savers as the Carillon crash threatens its employees' direct benefit pensions. These days, pension transfers and a quick exit from the UK to a warmer, less stressful overseas environment seems to be the way forward for an increasing number of British retirees. The...
Which currency will win in 2018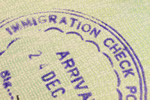 Currency rates are one of the most essential issues to consider for expats, whether you're living on a pension or annuity, thinking of investing overseas or back in the home country or just ordering something online form the other side of the planet. Following exchange rates is a roller coaster ride, with relative values dipping and...
Is relocating to Europe during Brexit negotiations a good idea?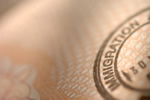 The Brexit leave vote came at a bad time for many would-be expats planning an escape from the UK, but is it safe to go ahead as things stand at the moment? Whether to go or stay is a crucial question without an easy answer, as there's no indication of certainty in anything which has been agreed to date between the two sides. Expat...
British expat retirees worldwide feel the pain of shrinking sterling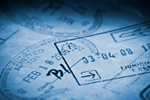 Brexit's effect on sterling has eroded the spending power of hundreds of thousands of British expats worldwide. Whether they're struggling on an already less than generous UK state pension, have top-ups from personal pensions or are receiving an income from investments, the reality is that the value of their monthly incomes has fallen...
Fake news in China worries relocating expat professionals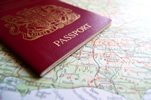 Western expats in Nanjing and down the east coast have been hit by fake news scaremongering on a WeChat page. An article on the social media platform's ExpatLife page claimed foreigners were being forbidden from travelling to Beijing and Shanghai during last month's Chinese Communist Party's 19th Congress, as well as stating large...
Campaign groups slam PMs agreement and letter to expats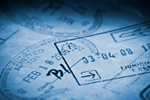 As the Old Year staggers to its close and Brexit creeps even closer, what's the reality for Remainer Brit expats desperate to stay where they are and others who're chancing leaving the UK while they still can? Whilst Brexit supporters all over the UK were celebrating what they saw as the first positive result in the negotiations,...