Politics News - Emigrate UK Page 3
This is the category page for all Politics news here on emigrate.co.uk, where you can view all the Politics emigration news.
Will the EU still chase top talent UK expats after Brexit?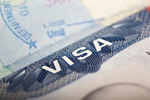 British would-be expats now have a brief period in which they can still emigrate freely to one of the European Union's 27 states using the Bloc's free movement legislation. The transition period starts next week and will continue until the end of this year at the earliest, with a possibility of a further extension or the threat of a...
Is Brexit set to kill off Erasmus for UK experts and students?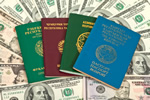 The Erasmus programme for expat fellowships and expat foreign study students at Czech universities will continue until at least the end of this year. An announcement by the Czech Education Ministry has confirmed the Erasmus programme in support of foreign fellowships and studies will not be affected by the UK's withdrawal from the...
Greece may be the best bet yet for UK expats fleeing Brexit Britain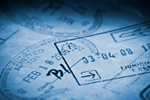 British expats in Greece can now rely on their rights and residency status, Brexit notwithstanding. Over the past several years, much has been written about its effects on British expats in a majority of EU member states where there are sizeable expat communities. Not a great deal has been heard from or about UK retirees and expat...
UK expats and residents in UAE targeting London again as property prices fall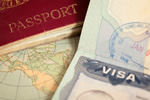 With sterling still heading towards the bottom of the barrel and London property prices still falling, banks and mortgage lenders are bracing themselves for an expat investment rush. The plunging pound, continuing Brexit effect and now the election of Boris Johnson as the UK's new PM could be expected to deter expat investors, but this...
Would Boris as PM cause even more chaos for British expats in the EU?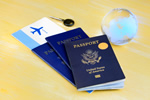 Will British expats be even worse off should Boris Johnson become Prime Minister? The Brexit threat is centred on British expats living, working or retiring in EU member states, the majority of which have at least guaranteed expat rights until the transition period ends on the last day of December 2020. In addition, British state...
Visa free value of British passport affected by Brexit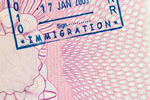 Expat business travellers reliant on visa-free entries with a British passport may be stymied post-Brexit. The value of a passport is calculated by the number of countries which allow visa-free entry, an important issue for expats and business travellers looking to save time and money. Prior to the Brexit referendum, the British passport...
The fight to repeal expat frozen pensions isn't over yet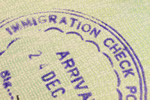 As the British government attempts to manipulate lawmakers by tying in vital carers' allowances with frozen pensions, expats and lawmakers' fight to get full pensions is heating up. The frozen pension scandal isn't just confined to countries where there's no reciprocal agreement between the two governments, as it's totally...
Six month Brexit extension brings even more uncertainty to expat lives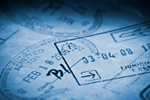 The Brexit extension may give companies more time to adjust to whatever comes next, but for UK expats in Europe, EU expats in Britain and Brits planning to emigrate it's just another six months of stress and uncertainty. British in Europe and the 3Million, both campaigning for citizens' rights, are now demanding an 'immediate end to...
Expat families and pensioners in one small corner of France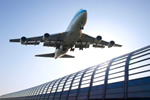 The northern, coastal region of Brittany is the real France, without the glitz of Paris and the Cote d'Azure but with a caring community based on family and friends. Over the past several decades, some 14,000 Brits have made the short trip across the English Channel to their new lives and haven't regretted the move for a minute....
Brexit gives buy to let opportunities to expats and investors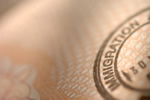 Expat property investors are getting better deals due to the Brexit effect on UK house prices. If investing in a UK buy-to-let property is part of your expatriate financial strategy, now's the time to take the plunge. Uncertainties due to the chaotic Brexit negotiations and the continuing possibility of a no-deal exit are now slowing...