Politics News - Emigrate UK Page 2
This is the category page for all Politics news here on emigrate.co.uk, where you can view all the Politics emigration news.
British expats in the Netherlands now have no-deal Brexit relief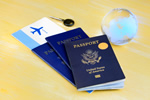 Expats in the Netherlands still can't quite relax and let Brexit do its worst. With a no-deal Brexit creeping closer every day and no end in sight for those Britons living, working and retiring in Europe, lawyers are doing their best to clarify the present situation. For UK expatriate professionals working in the Netherlands as well as...
British government releases financial facts of thawing expats frozen pensions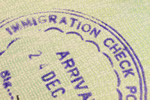 An official notice by the British government has revealed the estimated cost of thawing 500,000 British expat frozen pensions. According to the UK's Department of Work and Pensions, the cost of uprating 500,000 expat frozen pensions by a measly 2.5 per cent for five years would cost £3 billion. In response, one 94-year old British...
Shock EU memo prevents expat reciprocal healthcare after no-deal Brexit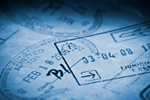 An official Brussels memo has sparked fury in expat hubs across Europe as it prohibits EU member states from agreeing to reciprocal healthcare for UK expats in the case of a no-deal Brexit. The EU government memo leaked to the Daily Telegraph gives the worst news possible for British expats in the EU's 27 member states. The document...
Netherlands bracing for even more expats as 250 UK companies mull relocation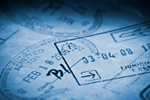 Brexit in any form is proving to be a disaster in the making for both small and large businesses in the UK, with more and more planning to leave in the very near future. At the present time, the Dutch government is in talks with several hundred British companies regarding the possibility of relocating across the English Channel to a more...
Expat retirees in Thailand shocked and confused by new financial rulings for visas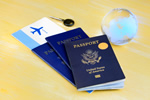 After yet another sudden, confusing change in Thailand's requirements for a retirement visa, a survey shows at least a third of respondents may choose to leave Thailand as they're afraid of what might come next. In the past, Thai immigration's retirement visa requirements were relatively straightforward, with the financial...
Droves of returning Brit expats may be barred from NHS services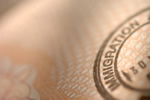 British expats repatriating to the UK are likely to be refused access to the NHS until they've lived in the home country for a full six months. For elderly Brit expats with potentially life-threatening conditions or those who are on cancer or heart medications, the delay could prove fatal. According to Jean McHale, a professor of...
British expats in France grieving over loss of freedom of movement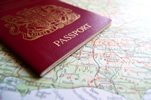 Has Brexit redefined the stereotypical view of Brit expats in France? According to the popular view supported by many media outlets and online websites, British expats in France come in three flavours – retirees living in idyllic French villages , small business owners working in the hospitality sector and Eastenders living it up in...
UK MEPs urge EU to ring-fence expats rights post-Brexit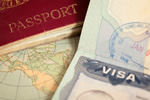 British members of the European Parliament are urging the EU to ring-fence all citizens rights after Brexit is finalised. Britain's 25 EU MPs have sent a letter to all EU ministers setting out their concerns that both EU citizens in the UK and Britons living in EU member states are at risk from changes to the guarantees of rights now...
Chaos in Cyprus expat community follows rejection of May?s Brexit deal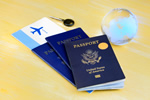 British expats in Cyprus are facing more uncertainty since May's agreement tanked. As a no-deal Brexit looms, British expats living in Cyprus face a seemingly never-ending world of uncertainty. According to the British High Commission for the island, expats' situations will depend on future developments, adding it could not give any...
Amsterdam politician hits out at the city?s rising expat population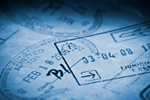 Expats in Amsterdam are under fire by politicians for displacing Dutch residents. Leader of Amsterdam's Socialist Party Erik Flentge believes the ever-increasing number of foreign students and other expatriates are displacing the city's balance and making it ever more difficult for locals get housing and jobs. Flentge is angry about...