Politics News - Emigrate UK Page 4
This is the category page for all Politics news here on emigrate.co.uk, where you can view all the Politics emigration news.
Fouchet ECJ case may be positively affected by Dutch nationality case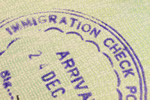 Is this the way forward for British expats desperately needing free movement? The crowdfunder appeal by French lawyer Julian Fouchet is now closed, having reached within €1,000 of its target. The appeal was to enable the dedicated advocate to bring his case before France's State Council on behalf of British expats desperate to retain...
Brexit causing chaos for this years? UK expat Erasmus students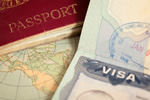 Whatever happens now as regards Brexit, this year's crop of Erasmus students are facing uncertainty. British Erasmus students already studying at European universities have been let off the hook by the EU's guarantee of funding in the event of a no-deal Brexit. It's also prepared to support European students studying in British...
100 financial companies leaving London for Dublin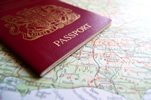 Thousands of workers and billions of dollars are now heading to Dublin to avoid the worst effects of Brexit. Some 100 financial companies are now in the process of moving their staff and operations to Dublin in order to be able to continue their businesses unhampered by the effects of Brexit. On March 29, a minute before midnight, some...
Sweden announces no-deal rights for British expats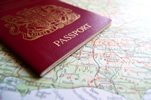 For would-be expats heading to or just arrived in Sweden, the Brexit effect may have negative effects on both lifestyles and careers. Should the UK crash out of the EU in just over two weeks' time, Britons already living and working in Sweden will need to get their passports stamped in order to travel within the EU for one year. The...
Brit expat business owners most at risk of Brexit damage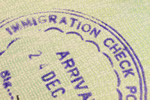 Is the myth of the stereotypical British expat the reason why May has ignored the Brexit plight of several million Britons living overseas? British expatriates living in Europe are still no wiser than in 2016 as to the real effects of Brexit on their chosen lifestyles, with those running businesses totally confused about their status...
British expats in the Netherlands now have no-deal Brexit relief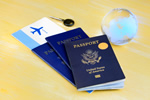 Expats in the Netherlands still can't quite relax and let Brexit do its worst. With a no-deal Brexit creeping closer every day and no end in sight for those Britons living, working and retiring in Europe, lawyers are doing their best to clarify the present situation. For UK expatriate professionals working in the Netherlands as well as...
British government releases financial facts of thawing expats frozen pensions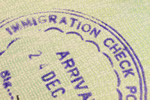 An official notice by the British government has revealed the estimated cost of thawing 500,000 British expat frozen pensions. According to the UK's Department of Work and Pensions, the cost of uprating 500,000 expat frozen pensions by a measly 2.5 per cent for five years would cost £3 billion. In response, one 94-year old British...
Shock EU memo prevents expat reciprocal healthcare after no-deal Brexit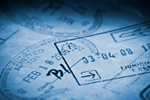 An official Brussels memo has sparked fury in expat hubs across Europe as it prohibits EU member states from agreeing to reciprocal healthcare for UK expats in the case of a no-deal Brexit. The EU government memo leaked to the Daily Telegraph gives the worst news possible for British expats in the EU's 27 member states. The document...
Netherlands bracing for even more expats as 250 UK companies mull relocation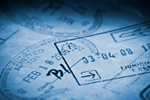 Brexit in any form is proving to be a disaster in the making for both small and large businesses in the UK, with more and more planning to leave in the very near future. At the present time, the Dutch government is in talks with several hundred British companies regarding the possibility of relocating across the English Channel to a more...
Expat retirees in Thailand shocked and confused by new financial rulings for visas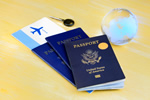 After yet another sudden, confusing change in Thailand's requirements for a retirement visa, a survey shows at least a third of respondents may choose to leave Thailand as they're afraid of what might come next. In the past, Thai immigration's retirement visa requirements were relatively straightforward, with the financial...