Politics News - Emigrate UK Page 4
This is the category page for all Politics news here on emigrate.co.uk, where you can view all the Politics emigration news.
Telling it like it is on post-Brexit annuity payments and SIPPs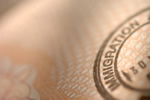 For British expat retirees in EU member states, the position as regards annuity payments and SIPPs post-Brexit has been as clear as mud. For Britons already retired in EU member states as well as those approaching retirement and planning to head overseas, the ongoing confusion about pension payments has caused stress and fear. Advisors...
Brit expats in France demand second referendum based on Brexit deal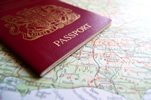 British expatriates living in France are now in favour of a second referendum as the only way to stop the Brexit debacle. Brit expats who've made their homes and started businesses in France are amongst the worst affected by the UK/EU divorce, with the majority now believing the only way out of the debacle is via a second referendum....
Brexit advice for Brit expats in Italy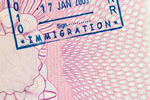 If you've just moved or are planning a pre-Brexit move to Italy, you'll need to get clued up on what's necessary before the UK leaves the EU at the end of March next year. Most British expats living in Italy are convinced one result of Brexit will be a total bureaucratic nightmare for those living in European Union member states....
Expats in the Netherlands enraged by lack of action on tax break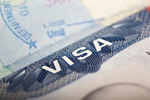 Expats working in the Netherlands are now committed to legal action after the government finally reneged on its 30 per cent tax break for incomers. Expatriates across the country are referring to the day of judgement as Black Tuesday, venting their anger and feelings of exploitation and betrayal as they continue to raise funds for a...
Expats in Netherlands fight on over 30 per cent ruling transition period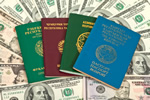 Expat professionals are still fighting the government's shock change of mind on the popular 30 per cent expat tax break. Expats who chose the Netherlands to start new businesses or take on jobs overseas due to its government's 30 per cent tax break scheme are still furious over the drastic reduction of the valuable benefit. Timing...
Anti Brexit expats in Europe told to just go home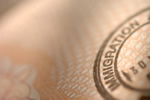 Why are expats fighting for their rights in Europe being told to 'just come home'? Social media is one way to let off steam for UK expats trapped in European member states with no idea what will happen to them at the end of next March. Sadly, the response by a number of other posters is 'come home then' at best and a selection of...
Good news for UK expats living in France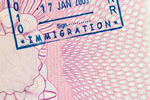 UK expats in France will welcome an initiative by the PM to facilitate their residency in the case of a no-deal Brexit. French Prime Minister Edouard Philippe has requested his cabinet to work out contingency measures for a hard Brexit including 'facilitating residency' for British expats living and working in the country. The...
Saudi job vacancies buck usual summer trend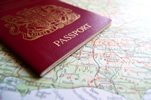 Saudi recruitment firms are seeing increased numbers of vacancies for expatriate executives, bucking the usually quieter summer trend. Summer in Saudi Arabia is traditionally a quiet time for executive vacancies, but the summer of 2018 is proving to be an exception to the rule. Across the Middle East in general, vacancies for experienced...
Elderly British expat in Dubai banged up for touching security guard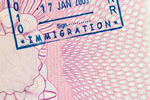 Would-be expats heading to Dubai should take note of the increasing numbers of Western expats being accused of breaching the emirate's strict Islamic laws. Dubai has been a popular destination for expat professionals for several decades due to its high, tax-free salaries and luxurious lifestyle, but the increasing reports of harsh...
Further sterling fall causing hardship for Brit retirees in Spain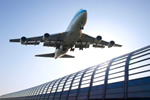 British pensioners living in Spain on the UK state pension have lost some 20 per cent of its purchasing power due to the Brexit referendum. Vice President of Brexpats in Spain Richard Hill quantified the loss caused by plummeting exchange rates as set against increasing living costs and higher taxes, saying the significant loss of income...