Politics News - Emigrate UK Page 5
This is the category page for all Politics news here on emigrate.co.uk, where you can view all the Politics emigration news.
UK second home owners left out in the cold by Brexit negotiators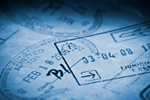 UK second home owners in Europe are being totally ignored by Brexit negotiators on both sides. Many UK citizens who've purchased second homes in France, Spain or other EU member states have done so in advance of retirement rather than just for holidays and weekends away. The EU's free movement directive will have been a crucial part...
New Zealand to ban expats from purchasing property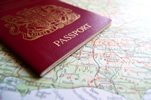 Would-be expats heading to New Zealand may find they're banned from buying a home. Due to a spate of mega-rich expats buying up luxury properties as a hedge against a popular doomsday scenario, newly arrived expatriates may find their plans to buy property stymied by law. New Zealand's attraction as a safe haven in which to survive a...
British taxman mulls hit on expat landlords and investors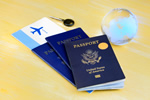 Expat landlords and investors in the firing line again as British lawmakers look to raise more tax. Taxpayers in the UK as well as British expat investors in UK property are paying more income tax now than in any period during the last 10 years, but the government still needs to rake in more money. According to tax experts, the Treasury...
Brexit select committee urges EU to officially protect UK expat rights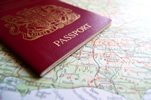 Britain's Brexit select committee has called on EU leaders to protect the rights of the one million UK citizens living in EU member states. \r\n\r\nAs Britain edges closer to a no-deal Brexit and UK expats in EU countries become even more afraid, Brexit select committee MPs are urging Brussels to ensure a public commitment to an estimated...
UK Brexit white paper creates yet more issues for expats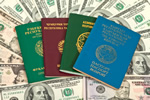 If you're stuck between deciding to leave the UK before March 2019 and staying put whilst hoping for the best, the recent White Paper's stance on the UK expat dilemma may help – or it may not! Both Britons still in the UK and their counterparts who've made European Union states their permanent home could be forgiven for giving up...
UAE expat parents shocked by list of underperforming schools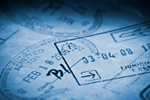 A list of seriously underperforming schools in the UAE was published last Monday by the UAE's Ministry of Education. No less than 47 UAE international private schools have now been banned from enrolling Emirati youngsters after a list of failing educational institutions was published by the UAE's Ministry of Education. Horrified...
Spanish property market still safe bet with double digit rises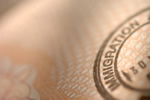 If you're one of the increasing number of Britons who're heading to Spain before next March, a property investment still makes financial sense. Mortgage and property purchase numbers just released by Spain's Statistical Office confirm the country's real estate market is solidly on the up, especially in areas traditionally favoured...
French lawyer hopeful after first Brexit hearing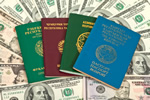 After a two-hour hearing at the EU's General Court, French lawyer Julien Fouchet told the media he's optimistic about the next stage of the anti-Brexit case. Although Bordeaux advocate Fouchet lodged his case against Brexit's legality a year ago, the hearing still focused on the preliminaries in the hope of persuading the...
French property websites enjoying Brexit boom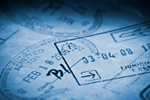 According to media reports, enquiries abut French properties have soared by thousands since the result of the Brexit referendum. After some years in the doldrums, houses standing empty for years are now being snapped up by Brits desperate to escape the Brexit effect before it's too late. Prior to the referendum, France was no longer the...
Saudi and expat females alike overjoyed about permission to drive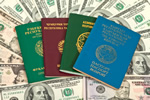 It's not just Saudi women who're over the moon about being allowed to drive, it's expat women living in the kingdom who've missed the freedom of self-drive. Not being able to drive if you're planning to take on a job in Saudi or if you're a trailing spouse who's moved to the kingdom along with her husband has been one of...