Politics News - Emigrate UK Page 5
This is the category page for all Politics news here on emigrate.co.uk, where you can view all the Politics emigration news.
Droves of returning Brit expats may be barred from NHS services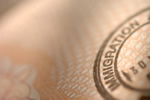 British expats repatriating to the UK are likely to be refused access to the NHS until they've lived in the home country for a full six months. For elderly Brit expats with potentially life-threatening conditions or those who are on cancer or heart medications, the delay could prove fatal. According to Jean McHale, a professor of...
British expats in France grieving over loss of freedom of movement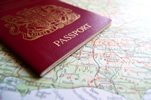 Has Brexit redefined the stereotypical view of Brit expats in France? According to the popular view supported by many media outlets and online websites, British expats in France come in three flavours – retirees living in idyllic French villages , small business owners working in the hospitality sector and Eastenders living it up in...
UK MEPs urge EU to ring-fence expats rights post-Brexit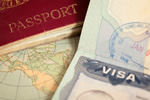 British members of the European Parliament are urging the EU to ring-fence all citizens rights after Brexit is finalised. Britain's 25 EU MPs have sent a letter to all EU ministers setting out their concerns that both EU citizens in the UK and Britons living in EU member states are at risk from changes to the guarantees of rights now...
Chaos in Cyprus expat community follows rejection of May?s Brexit deal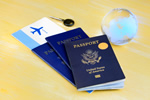 British expats in Cyprus are facing more uncertainty since May's agreement tanked. As a no-deal Brexit looms, British expats living in Cyprus face a seemingly never-ending world of uncertainty. According to the British High Commission for the island, expats' situations will depend on future developments, adding it could not give any...
Amsterdam politician hits out at the city?s rising expat population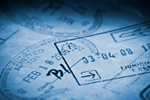 Expats in Amsterdam are under fire by politicians for displacing Dutch residents. Leader of Amsterdam's Socialist Party Erik Flentge believes the ever-increasing number of foreign students and other expatriates are displacing the city's balance and making it ever more difficult for locals get housing and jobs. Flentge is angry about...
Spanish PM promises full rights to Brit expats after no-deal exit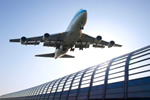 The Spanish PM has reassured all British expats a no-deal Brexit won't affect their rights. Spanish leader Pancho Sanchez is now the hero of the hour for the estimated 300,000 Brits living in the UK's favourite expatriate destination country. Telling it like he sees it and calming the fears of an entire expat community, he stated...
Bad news for UK expat retirees as state pensions may be frozen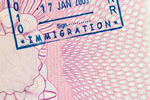 The British Brexit team's announcement that UK nationals living in EU member states will only get their state pension annual increases if the EU reciprocates has struck fear and fury into the hearts of UK expats in Europe. The 11–page policy paper entitled 'Citizens' Rights' states lawmakers want to preserve the triple lock...
Shock Andalusian election result could impact British expats post-Brexit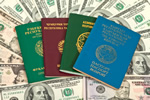 As if British expats in Spain and those attempting a fast move to the Costas don't have enough problems, the rise of the right in Spanish politics could well spell even more difficulties for foreign residents. After the shock results of the Andalusia elections were announced, former Europe minister Denis McShane sounded an alarm warning...
Why is the online free press no longer free for British expats?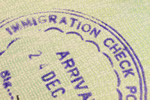 At this crucial moment in time, gaining access to information about Brexit's effect on the lives of UK expats all over Europe is essential, especially in Spain and France, both favourite retirement hubs for Brit pensioners. Up until very recently, Brexit and other news in the English language was freely available online to UK citizens...
Japan gearing up to be an expat destination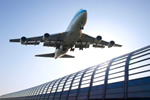 As the West moves to close its borders, Japan is slowly letting more foreigners in. For literally centuries, Japan has been more than reluctant to allow immigration, due to its fear of losing its iconic culture and ethnicity, but its ageing, shrinking population has spurred PM Shinzo Abe to imagine the unimaginable. Earlier this month,...