Politics News - Emigrate UK Page 5
This is the category page for all Politics news here on emigrate.co.uk, where you can view all the Politics emigration news.
Switzerland economic growth to be hit by referendum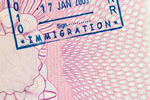 A survey carried out earlier in the week has revealed that leading economists believe that Switzerland's growth will be severaly hit by plans to limit immigration quotas. Bloomberg's monthly economics survey today stated that 16 of its 21 responses from leaders in the field said the country's economy would be hard hit by the...
Brussels begins retaliation against Swiss referendum result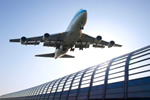 A day after the Swiss government cancelled its freedom of movement agreement with Croatia, Brussels has frozen grants to Swiss universities and research facilities worth hundreds of millions of euros. The EU's initial retaliatory strike has not just removed Switzerland from the Horizon 20920 scheme which provides funds for research and...
Swiss people want EU deals to stand despite referendum result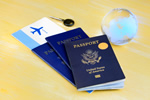 Results of a post-referendum survey released yesterday indicate that, in spite of the referendum result, three quarters of those polled want a raft of EU deals to remain. The survey, undertaken by the Sonntags Blick newspaper, questioned 1002 Swiss nationals, with only 19 per cent of respondents saying they wanted the country to distance...
Will Swiss immigration vote force out expat executives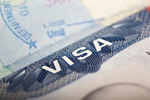 Swiss voters last Sunday forced their government to embark on what could be the most dangerous experiment in immigration reform history. The Swiss government must now cap immigration numbers, excluding many of the large number of expats who wish to work and settle in the wealthy country. Although the referendum's proposal hasn't yet...
Swiss referendum favouring restricted immigration passes with narrow margin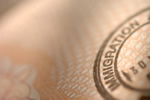 Swiss voters on Sunday narrowly backed a referendum proposal to reinstate strict limits on the number of EU migrants. The controversial referendum, sparked by fears that increasing immigration would upset the balance of the fiercely independent country by introducing high numbers of Muslim migrants, was finally supported by the present...
British government policy on immigration hits out at freedom of movement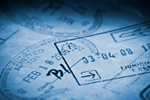 The British government is becoming isolated amongst EU states for its increasingly tough stance on immigration. Britain's coalition government has hardened its attitudes to the right of freedom of movement across the European Union at the same time as it has toughened up on immigration from other world countries. David Cameron told the...
USA immigration reform is now a womens rights issue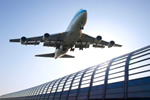 The push to change the USA's broken immigration system is slowly picking up more backers from likely and unlikely areas, with feminist groups the latest to climb on board. Given the long history of advocacy contained in feminist and women's rights group, it's no surprise that immigration reform is now being vocally supported by...
Switzerland plans cuts in social welfare for migrant EU citizens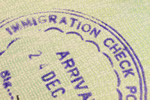 Unemployment benefit and other social welfare benefits paid to EU jobseekers as well as those from Norway, Liechtenstein and Iceland are likely to be cut, according to the Swiss government. The move mirrors increasing concern amongst residents over increased immigration and unemployment, and will be discussed in the Swiss parliament in...
Aussie immigration minister to personally decide cancellations of visas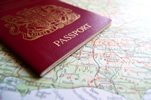 Following the stopping of the deportation of a New Zealand criminal after it was decided that the man would have resettlement problems in his home country, Scott Morrison will now take responsibility for all visa cancellation orders. An Administrative Appeals Tribunal ruled that Kiwi Sean Gabriel, involved in five violent robberies in...
US Chamber of Commerce urges major immigration push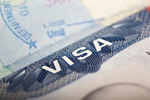 America's largest business lobby is urging the government to pull out all the stops and get on with passing the new immigration bill. As immigration reform continues to stall, the president of the US Chamber of Commerce Tom Donahue is warning that the powerful business lobby will do everything it can to end the impass and get the bill...