Politics News - Emigrate UK Page 8
This is the category page for all Politics news here on emigrate.co.uk, where you can view all the Politics emigration news.
UAE expat parents shocked by list of underperforming schools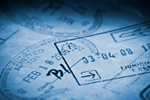 A list of seriously underperforming schools in the UAE was published last Monday by the UAE's Ministry of Education. No less than 47 UAE international private schools have now been banned from enrolling Emirati youngsters after a list of failing educational institutions was published by the UAE's Ministry of Education. Horrified...
Spanish property market still safe bet with double digit rises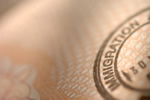 If you're one of the increasing number of Britons who're heading to Spain before next March, a property investment still makes financial sense. Mortgage and property purchase numbers just released by Spain's Statistical Office confirm the country's real estate market is solidly on the up, especially in areas traditionally favoured...
French lawyer hopeful after first Brexit hearing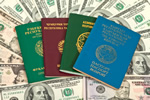 After a two-hour hearing at the EU's General Court, French lawyer Julien Fouchet told the media he's optimistic about the next stage of the anti-Brexit case. Although Bordeaux advocate Fouchet lodged his case against Brexit's legality a year ago, the hearing still focused on the preliminaries in the hope of persuading the...
French property websites enjoying Brexit boom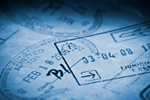 According to media reports, enquiries abut French properties have soared by thousands since the result of the Brexit referendum. After some years in the doldrums, houses standing empty for years are now being snapped up by Brits desperate to escape the Brexit effect before it's too late. Prior to the referendum, France was no longer the...
Saudi and expat females alike overjoyed about permission to drive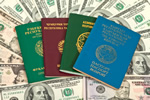 It's not just Saudi women who're over the moon about being allowed to drive, it's expat women living in the kingdom who've missed the freedom of self-drive. Not being able to drive if you're planning to take on a job in Saudi or if you're a trailing spouse who's moved to the kingdom along with her husband has been one of...
Brit retirees rushing to secure residency in Europe before Brexit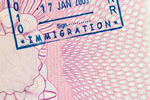 The 2017/18 long, cold winter lasted well into spring, encouraging many who're concerned about the UK's present political challenges to imagine life in a far warmer, more welcoming climate. For many Brits nearing retirement, seeing Brexit closing in fast with no compromise in sight, imagining a different life is turning to thoughts of...
Campaign groups slamming Lawson for hypocrisy and elitism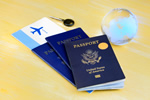 Enraged anti Brexit campaign groups are slamming Lord Lawson for his comments about his carte de sejour application. Campaigners for British expats' post-Brexit rights are up in arms and attacking Lord Lawson, calling his blasé comments about his carte de jour application 'hypocritical' and 'out of touch with reality'. His...
Anti Brexit campaigners meet with parliamentary Brexit select committee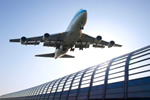 Four anti-Brexit campaign groups have called on the PM to deliver on her promise their lives wouldn't change post-Brexit. Frustrated, angry British expats living and working all across EU member states now believe they're the 'forgotten victims' being used as hostages by both negotiating teams. As a result, four of the anti-Brexit...
Qatar moving to grant expats residency and privileges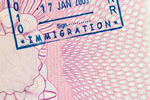 Almost a year after Qatar's diplomatic blockade by seven Gulf States, is the emirate cozying up to its expats? Crisis and boycott notwithstanding, Qatar's response to the big boys' bullying has surprised many in the West and irritated Saudi Arabia and its hangers-on. The latest announcement from its Shura Council seems to indicate...
Fouchet anti Brexit case to be heard July 5 at EU General Court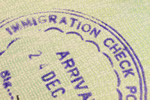 French lawyer Julian Fouchet's case against Brexit is to be heard on July 5 at the EU's General Court. According to an article in the English language media, Fouchet has now received long-awaited confirmation that the case, brought on behalf of long-stay Britons in EU member states, is to be heard by the top EU court. His plea that the...