Politics News - Emigrate UK Page 8
This is the category page for all Politics news here on emigrate.co.uk, where you can view all the Politics emigration news.
Expat news and update on current Brexit legal challenges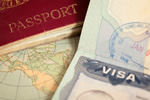 With just a year to go and increasing numbers of Brits heading for the exit, a number of legal challenges are still ongoing, any one of which has the possibility of derailing Brexit. The first, very relevant, case was brought to the EU's General Court by Bordeaux lawyer Julien Fouchet, and is based on questioning the legality of the...
Brexit may pose threat to expats QROPS transfers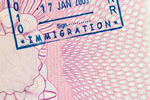 In spite of the recent agreement giving both EU and UK expats the right to remain provided they enter not later than the end of the transition period, Brexit could still cause chaos for those wishing to transfer their pensions to a QROPS. With an ever increasing number of Britons attempting to get ahead of the game by leaving the UK...
Tentative Brexit agreement gives two year window for Brit expatriation to EU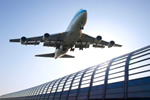 Last week's tentative Brexit agreement gives would-be expats a two year window in which to complete their relocation without losing their rights. In spite of the benefits of the agreement for those wishing to either come to the UK or leave the UK during the transition period, campaigners and expats themselves are still unhappy about...
Dublin beats London as best expat city but for how long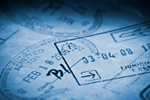 A reliable quality of living survey has placed the Irish capital of Dublin ahead of Belfast, Edinburgh and London, at least for now. In spite of Dublin's ongoing housing crisis, the Irish Republic capital ranks first against the three regional capitals of London, Belfast and Edinburgh. Dublin's score was 34th, as against London's at...
Pan European Green Card under scrutiny by EU parliament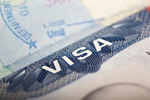 The New Europeans campaign group's idea of an EU 'green card' would solve the burning issue of UK expats in Europe and EU expats in the UK. A recent opinion poll by the group found some 66 per cent of those who took part were in favour of an immediate guarantee of rights for EU citizens living in Britain, with the rights of UK...
New Zealand bans property sales to mega wealthy expat investors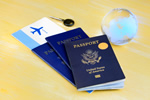 In a surprise turn-around, the New Zealand government is expected to ban all real estate sales to expat billionaire investors. The ultra-rich aren't at all happy about the new ban prohibiting them from purchasing overseas boltholes, and aren't shy about making their views known. Californian billionaire Ric Kayne has issued a warning...
Italy looking to attract the wealthy but none are arriving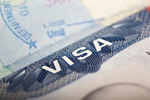 The latest country looking to attract wealthy expats is Italy, but no-one wants to know! Last year, Italy hit on a great idea to attract millionaires and possibly billionaires to its charms, simply by offering a flat tax rate of 100,000 euros annually, no matter how much tax would have been due in the real world. Sadly, the scheme fell...
Buying Spanish property post Brexit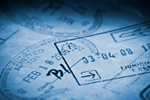 The advent of Brexit has resulted in many British would-be expats deciding to put their dreams of a Spanish property on hold, at least for the time being. One of the most important Brexit-related questions for many Brits still hoping for an overseas retirement involves purchasing a Spanish property after March 2019. Whatever the final...
Is the UK government serious about reversing the 15 year rule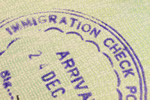 Following the UK government's decision to announce – again – their intention to grant votes for life to UK expats overseas, the media debate on the Overseas Electors Bill is heating up. According to Senior Lecturer in politics at Sussex University Sue Collard, whose article was published on the London School of Economics and...
UK expat retirees advised to transfer personal pensions before Brexit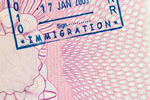 British expats overseas who've left their personal pension back in the UK are being advised to transfer it before Brexit kicks in. The advice is aimed not just at UK expats already living abroad, but also to those planning to emigrate in the near future. It's being spurred by increasing concern over the viability of company pensions...