Politics News - Emigrate UK Page 8
This is the category page for all Politics news here on emigrate.co.uk, where you can view all the Politics emigration news.
Fake news in China worries relocating expat professionals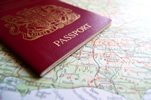 Western expats in Nanjing and down the east coast have been hit by fake news scaremongering on a WeChat page. An article on the social media platform's ExpatLife page claimed foreigners were being forbidden from travelling to Beijing and Shanghai during last month's Chinese Communist Party's 19th Congress, as well as stating large...
Campaign groups slam PMs agreement and letter to expats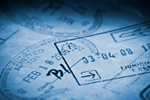 As the Old Year staggers to its close and Brexit creeps even closer, what's the reality for Remainer Brit expats desperate to stay where they are and others who're chancing leaving the UK while they still can? Whilst Brexit supporters all over the UK were celebrating what they saw as the first positive result in the negotiations,...
Cambodia cracks down on retirees and expat businesses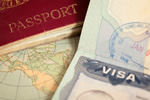 Once the easiest of all Southeast Asian countries as regards expat long-stay visas, Cambodia is now cracking down with new regulations aimed at retirees and those requiring business visas. Over the past few years, Cambodia has become a preferred long-stay destination for expat retirees and small-scale entrepreneurs for its straightforward...
Retired expats in Thailand fear effects of strengthening baht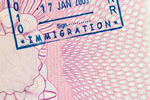 The Thai baht recently hit a 31-month high, sending shivers through expat retirees living off their fixed pensions. The seemingly never-ending rise of the baht is a frequent subject of posts on Thai expat forums, with many refusing to believe the reasons for its strength as put forward by the junta government. The latest rise against the...
Unstable political effects on world currencies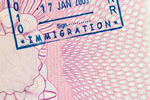 Unstable political situations are becoming the norm rather than the exception in the 21st century, and there's no sign at present of their becoming any less extreme. The average British expat may or may not have any idea how political events affect world currencies, but might do well to get to grips with the fact that financial plans...
Christmas comes early for UK and EU expats as residence rights guaranteed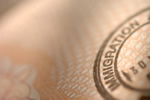 A last-minute breakthrough in talks between Theresa May and Jean-Claude Juncker this Friday morning has resulted in the best news in years for EU and UK expats. Britons living across Europe and the three million EU citizens in the UK can finally get on with their lives knowing the draft agreement guarantees their rights to live, work or...
Brexit blessings and curses for expats depend on currency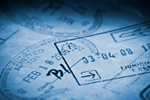 Brexit could be seen as either a blessing or a curse for expats, dependent on the source of their incomes and the currency in which they're paid. The referendum result had an immediate effect on expat finances due to the fall in sterling, which has continued almost uninterrupted during the chaotic Brexit negotiations. UK expats relying...
Spain has Plan B for post Brexit flights from the UK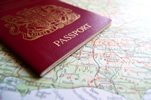 UK expats and tourists won't be blocked by Brexit from travelling to Spain due to a backup bilateral aviation deal between the two countries. The best news in a while for UK expats in Spain, Brits still planning on relocating and British tourists is that Spain is more than happy to make a deal with the UK to keep flights coming...
Expats safe from NZ ban on foreign property purchases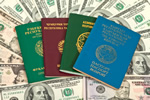 New Zealand's new ban on foreign property purchase won't include expats with permanent residency. In a bid to cool New Zealand's overheating property prices, the newly elected government will ban foreigners from investing in the country's residential property market. Over several years, house prices in New Zealand have soared to...
Expat entrepreneurs having problems getting Saudi business licenses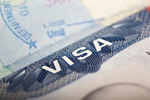 Expat entrepreneurs wanting to set up businesses in Saudi Arabia are being stymied by Saudi laws regarding business licences. Many expatriate businessmen wishing to establish a company in Saudi Arabia are frustrated by laws preventing them from obtaining the necessary paperwork without first finding a Saudi sponsor. It's virtually...