Using your lockdown free time to organise your expat estate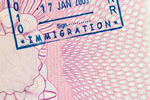 If you've recently arrived as a retired expat in Portugal, using some time to sort out your estate is worthwhile.
Perhaps the coronavirus pandemic has forced you to think about your own demise as regards what happens to your estate, even although you've only just arrived from another British retiree destination such as Spain. It's not the greatest way to start a new life in your chosen home from home, but it's the sensible thing to do if you're older than when you first left the UK.
Estimates suggest around half of the total of UK expats haven't made a will, nor have any plans to do so, especially if they're still UK-domiciled. In this case, you're still liable for UK inheritance tax on your worldwide estate after your lifetime allowance of some
£325,000 including property has been allocated. For those who don't know, the UK inheritance tax rate is 40 per cent, leaving those who own a UK buy-to-let property or their overseas property liable for the tax.
Most UK expats remain UK-domiciled, even if they've lived and worked overseas for many years and are liable for estate duty in their chosen country of residence as well as having to pay estate taxes. Between the two estate duties and an estate tax, the entire value of an individual's estate could be wiped, leaving nothing for family beneficiaries.
The first step is to establish domicile outside the UK, known as a 'domicile of choice'. Intent to remain must be established, normally by property purchase, getting permanent residency, joining local organisations and clubs and, most importantly, cutting all ties with Britain. Once you're non-UK domiciled, assets can be transferred to a trust and don't attract a tax liability.
The only other option is a will stating assets are to be transferred to trusted third parties who have your full instructions as to how to dispose of your estate. There are other, mostly complicated but doable ways to ensure your estate is disposed of as you would wish, but experienced legal help in your country of residence is the way forward.
During these uncertain times, lockdowns are giving expats the necessary hours to attend to the reality that, some day and hopefully not soon, we're all going to die - although some may do so earlier than they expected!