Brit expats attempt to cope with the French insurance obsession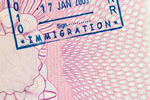 Once you've moved into your French dream home, your next task is to get all necessary insurances.
Expatriating is the dream for many Brits, with their favourite location just across the English Channel. France is high on the list of chosen destinations for Brits who can't wait to leave behind the damp shores and grey skies they've lived in for much of their lives. It's not that it doesn't rain in the UK's nearest neighbour, it's simply that the rain is French and therefore preferable!
Settling in is a joy, as is arranging your possessions around your new forever home, but reality sets in when you realise none of your precious items are now insured. You've already insured your home before you arrived, as having a policy is essential as well as legal for new householders. Hopefully, your home insurance covers any kind of damage to your property, never mind the cause, as this is compulsory unless you own the structure outright. Other mandatory insurances include public liability, contents, construction and buildings, with policies which cover every eventuality the best deal.
However, the French attitude towards insurance in general is to cover absolutely everything just in case the worst happens! Some full insurances actually cover your liability should your child cause damage at his or her school – a provision required by French schools no matter how well behaved are their pupils. Car insurance must include collision liability unless all four wheels are removed, believe it or not. Expats who're either studying, are self-employed or employed must enrol for social security, with the public schemes covering much the same sectors as their British equivalents.
Optional insurances deal with life via a savings programme which pays out on death or retirement. The actual life insurance policy as in the UK simply pays out to your relatives on your death. Another favourite is accident insurance, mostly because it's cheap, and a separate life insurance policy might well be insisted upon should you have a mortgage. Third party liability cover is compulsory, and must cover both home and vehicles, but you'll need a separate policy if your dog is prone to biting strangers.
A favourite nowadays is insurance which covers the provision of legal aid when necessary, and commercial insurance as well as business interruption cover is essential if you're planning to become an entrepreneur. Given the normal insurance requirements back in the UK, France's requirements with insuring everything you own, everything you're doing and everything which might happen but probably won't, may seem slightly obsessive to the average British expat.
Oddly enough, the one insurance which could make all the difference isn't even mentioned – that of private healthcare insurance covering the anxiety attacks experienced by newly-arrived expats whilst attempting to cope with yet another insurer's annual fee.