New Brit expats in Spain urged to watch out for illegal housing developments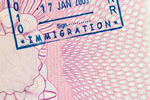 Finally, newly arrived expats in Spain will be able to have confidence their recently-built homes comply with all necessary legalities.
The scandal of illegal homes in Spain has been going on for years, blighting the lives of those expats who were duped into purchasing homes without the legal licenses and deeds enabling the new owners to register for electricity, water and other essential services. Many thousands of expats, acting in good faith, bought such homes and subsequently watched their dreams turn to nightmares, with some even facing demolition with no financial recompense.
Some 320,000 homes are believed to have been affected, with their expat owners hostage to the properties due to inflexible laws and planning officials with no idea how to quickly and sensibly legalise the properties. However, the formation in Andalusia of a group determined to regularise the law so that so-called 'illegal homes' could be easily registered has made all the difference.
Abusos Urbanistcos Andalusia No (AUAN) worked with local officials to get the law changed in order to allow straightforward registration of such properties, finally succeeding in enabling the properties to gain the crucial AF status. Owners can now legally access all services including water and electricity. However, the battle isn't over yet as Andalusia wasn't the only province in which scammers duping expats in this manner were operating.
Abusos Urbanisticos No Murcia is now the local arm of the Andalusian group, and is working to ensure all illegal homes in the region are legalised and given the correct status. Earlier, it was believed the planning issue was confined to Andalusia, but a number of urbanisations in Murcia are now known to have been affected. Some believe the new plans are simply an amnesty for the scammers, but expat retirees whose future depends on following the law are overjoyed their nightmares are almost over.
For Britons looking to escape the effects of Brexit in the UK, care should still be taken as to the legal aspects of buying and owning a home in Spain. Although the new law gives some protection, it's all too easy for dodgy construction company representatives to deceive purchasers into believing their property purchases are legal and genuine, before melting away like snowflakes when their deceptions are discovered.