Legal News - Emigrate UK Page 15
This is the category page for all Legal news here on emigrate.co.uk, where you can view all the Legal emigration news.
Formal filing of US Immigration Reform Bill sparks intense debate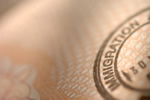 The long-awaited and somewhat delayed bipartisan Senate immigration bill was finally filed early this morning, and is already causing controversy and disagreement. President Obama, whilst admitting the bill is a compromise which awards no single group all it wants, is already urging the Senate to review it quickly and move it forward. The...
Top US tech firms unite in favour of immigration policy reform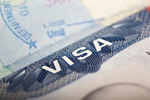 CEOs of a number of the USA's top tech firms are uniting to champion major causes which they're hoping will be addressed in the long-awaited immigration reforms. Microsoft, Facebook and Google are three of the concerned companies, with Facebook's CEO Mark Zuckerberg a primary mover in pushing immigration reform and the legalization...
New support emerges for US immigration reform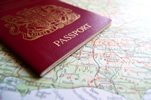 A swathe of new support groups are emerging in favour US immigration reforms as lawmakers get ready to put forward their bipartisan proposals during the next few weeks. The first to declare their support was the National Federation of Republican Women, (NFRW), whose representative announced on Tuesday that a resolution had been passed...
Entry charges mooted for overseas migrants coming to Britain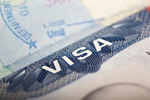 Emigrants arriving in the UK may be forced to pay entry charges, which will be reimbursed on leaving, provided they have not used Britain's NHS services. A financial bond payable on entry is the latest scheme to act as a deterrent to risknationalities. In addition, according to a source close the Home Secretary Theresa May, migrants'...
US immigration shakeup to benefit unregistered spouses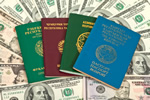 Millions of US couples are banking on the new immigration rules finalised in January to legalise their undocumented spouses and children without having to be separated for years. From March 4, the pathway for undocumented children and spouses of US citizens will be improved by the introduction of a temporary permission to stay prior to a...
Kremlin blasts US lesbian for adopting abandoned Russian child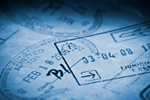 The Russian Foreign Ministry has stated it is investigating the adoption of a Siberian boy by a US lesbian woman, saying she hid her sexuality from Russian authorities. As a follow-on to President Putin's banning of US adoptions of Russian children, considered to be a knee-jerk reaction to new US laws targeting Russian human rights...
Canadian immigration sued by Chinese migrants over processing delays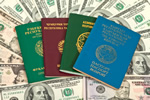 Lawyer Timothy Leahy is acting on behalf of a class action by 46 Chinese applicants under the investor immigrant programme, citing the 'warehousing' of their applications. Leahy is claiming that, between 2004 and 2008, Canada's Citizen and Immigration department accepted a huge number of applicants for its skilled worker programme,...
Singaporean businessman involved in Lee Chestnutt scandal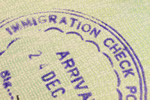 Following the report last week that Briton Lee Chestnutt is to remain trapped in Thailand although charges against him were dropped, a Singaporean businessman has told the same story. An article published by the Straits Times tells that Jaffrey Maharan's legal dispute with his former landlord which had kept him in Thailand for three full...
UK expat trapped in Thailand due to legal chaos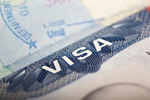 After a three-year legal battle was resolved in his favour, British expat Lee Chestnutt has been prevented from leaving Thailand due to his accuser's lodging of an appeal. Originally, Lee Chestnutt was accused by his Bangkok landlord of criminal damage and theft of furniture from his rented apartment. Although all charges against him...
Suspended sentence cut to allow migration to New Zealand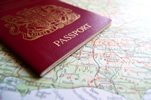 Leicester Crown Court judges have cut an offender's one year suspended sentence for fraud so that she can proceed with her plan to emigrate to New Zealand. Victoria Clayton was convicted of fraud over a five year period, involving the theft of £36,000 from Leicester City Council while doing education outreach work at De Montfort Hall....