Brit expats renting out UK homes can now claim business rate relief and grants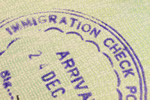 British expats living overseas and renting out their UK properties as holiday lets can now claim bounce-back loans as well as business rate relief.
The loosening of regulations on hospitality businesses falls under Britain's recently announced coronavirus financial rescue package aimed at protecting landlords and SMEs serving the tourist industry from having to close due to the coronavirus effect. Already, such businesses are exempt from business rates for the tax year from 2020 to 2021. Holiday lets of expat-owned properties are also eligible for a local council grant, with those not yet receiving it urged to contact the local council in the area where the property is located.
Expat landlords letting their UK homes must prove they're running a business, a straightforward issue if they're already paying tax at the relevant rates for holiday lets. Landlords can be based overseas or in the UK, and can be individuals or operate under a company or partnership, but properties must be able to be rented out for at least 140 days in each year. Lets to family members, friends or the owners themselves are not allowed as part of the 140 days.
In England, some 55,000 properties are estimated as eligible for the grant and rates relief. If a property is located in Wales, the rules are slightly different as it can only be considered non-domestic if the applicant for tax relief is paying rates rather than simply renting out the accommodation. Should the rental property be in Scotland and has been let for 140 days or more per year as well as providing a third or more of the owner's income, rates relief can be had, as can a business grant of £25,000.