Legal News - Emigrate UK Page 8
This is the category page for all Legal news here on emigrate.co.uk, where you can view all the Legal emigration news.
Expat drivers in France urged to learn new rules of the road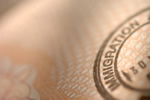 French lawmakers have unveiled revised rules for all drivers in a bid to reduce severe accidents. Drivers' behaviour is the target of a number of new measures recently announced by the French government. Due to come into force next July, the new laws are expected to reduce France's higher than average toll of road accidents by...
Dubai frees Briton imprisoned for carrying legal cancer medication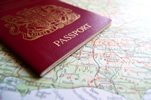 Following an intervention by Detained in Dubai and local lawyers, a British man who'd been detained in jail for five weeks for carrying a six-month supply of a legal cancer medication has finally been released. Perry Coppins, the latest in a number of British citizens arrested and detained in the UAE for seemingly spurious reasons, was...
Pension fraudster flees Spain after scam collapses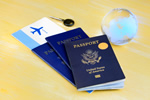 Over 300 British expats have lost up to €20 million to a pension fraudster who fled Spain after his scams were discovered. Darren Kirby, boss of Continental Wealth Management in Alicante, fled the country for Australia after closing his Javea office as soon as his illegal practices were discovered. Expat investors in Spain. Turkey,...
Expats warned over boiler room scammers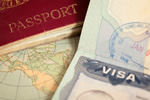 Over the past decade or so, expats across the world have been warned time and time again about crooks posing as financial advisors, but boiler room scammers are the worst of the entire poisonous pack. Often operating from back-street rooms in the capital cities of many favourite expat locations, unqualified, briefly-trained and often...
Netherlands is the place for expat entrepreneurial businesses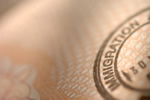 For the ever-increasing number of younger entrepreneurs moving overseas to create their dream businesses, the Netherlands has much to offer. Surveys of 'best countries' have their place in many would-be expats' choices of where to go, but mostly concentrate on expat professional relocations or expat retiree destinations. Moving...
Landmark High Court ruling lets expats off HMRC taxman hook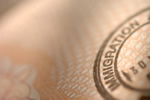 A landmark ruling in the British courts has taken away HMRC's power to chase expats overseas for information used in a tax enquiry. n the past, expats who live permanently overseas have been called on by Her Majesty's Customs and Excise office to release information or documentation related to possible tax evasion or avoidance....
FCA warns retirees at home and abroad about free pension advice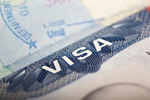 The UK's Financial Conduct Agency watchdog has delivered an uncompromising warning that 'free pension advice' is nothing but a scam. The government agency policing financial services in the UK is aiming its warning to retirees planning to move their pension pots out of a defined benefit scheme. The alert was issued in order to...
Christmas comes early for UK and EU expats as residence rights guaranteed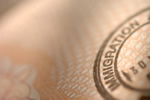 A last-minute breakthrough in talks between Theresa May and Jean-Claude Juncker this Friday morning has resulted in the best news in years for EU and UK expats. Britons living across Europe and the three million EU citizens in the UK can finally get on with their lives knowing the draft agreement guarantees their rights to live, work or...
Expats in Spain warned over unregistered IFAs after collapse of advisory firm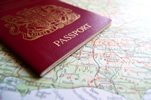 The recent collapse of unregistered Alicante-based Continental Wealth Management in which a high number of expats lost their capital is the tip of a world-wide so-called investment scandal containing untold numbers of similar disasters waiting to happen to expats who've trusted an illegal advisor. It's a sad truth that wherever there...
Paradise Papers spur EU attack on offshore financial jurisdictions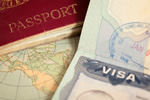 The European Union is preparing to target offshore tax havens which make it easier for the wealthy to legally avoid paying tax. Although EU finance supremo Pierre Moscovici admits tax avoiders who do business with offshore tax havens are not breaking any current laws, he believes tax and banking laws should be changed to disallow the use...