Legal News - Emigrate UK Page 8
This is the category page for all Legal news here on emigrate.co.uk, where you can view all the Legal emigration news.
Expats in Spain warned over unregistered IFAs after collapse of advisory firm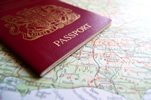 The recent collapse of unregistered Alicante-based Continental Wealth Management in which a high number of expats lost their capital is the tip of a world-wide so-called investment scandal containing untold numbers of similar disasters waiting to happen to expats who've trusted an illegal advisor. It's a sad truth that wherever there...
Paradise Papers spur EU attack on offshore financial jurisdictions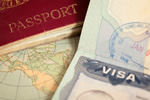 The European Union is preparing to target offshore tax havens which make it easier for the wealthy to legally avoid paying tax. Although EU finance supremo Pierre Moscovici admits tax avoiders who do business with offshore tax havens are not breaking any current laws, he believes tax and banking laws should be changed to disallow the use...
Expat entrepreneurs having problems getting Saudi business licenses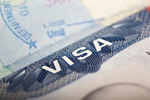 Expat entrepreneurs wanting to set up businesses in Saudi Arabia are being stymied by Saudi laws regarding business licences. Many expatriate businessmen wishing to establish a company in Saudi Arabia are frustrated by laws preventing them from obtaining the necessary paperwork without first finding a Saudi sponsor. It's virtually...
Buy to let investments lose ground to holiday let properties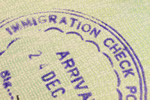 The reason behind the increase in investors looking to purchase European short-term holiday let properties may well be spurred by the need to have a foothold in an EU member state before Brexit kicks in. Whatever the initial reason, short-term lets in popular overseas holiday destinations provide attractive rental yields mostly gained...
Merkel advisors call for Brexit delay till end of 2020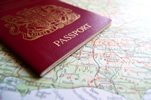 With the next round of Brexit negotiations due to start today, advice given to Angela Merkel by her team of economic advisors might well throw a spanner in the works. The German Chancellor's economic advice team are reported as having suggested the most sensible way forward is to ensure the UK remains in the bloc until at least 2020. The...
UK taxman loses vital ruling on non domiciled British expats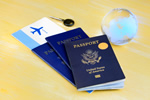 A recent UK High Court ruling in favour of British taxpayers against HMRC will protect British expats from investigations into their tax liabilities. The High Court's ruling will apply to all non-resident British expats who have demonstrated they no longer have any ties to the UK. Basically, the judgement recognises that, once a citizen...
Which way now as Bitcoin hits unheard of heights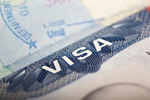 After strong trading over the past few days, the Bitcoin virtual currency has hit an all time high, with even higher prices forecast. Japanese, South Korean and USA traders are being held responsible for Bitcoin's record high of $6,307. 73, with many expecting more increases but a few warning the trend may have a short lifespan....
QROPS rules to stay the same until after Brexit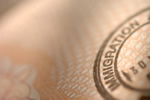 Expats will be relieved to hear there will be no changes to QROPS laws until after Britain finally leaves the European Union. The massive logjam of legislation necessary before March 2019 is clogging the British parliament's schedules for the foreseeable future, leaving almost no time to debate and vote on other important legislation....
Airlines warning Brits not to book flights to Europe after March 2019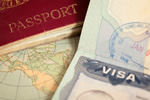 Britishers planning to travel to Europe after March 2019 can expect warnings from airlines that their flights may not be able to leave. Airlines serving routes between the UK and Europe, American or other worldwide destinations are preparing website warnings stating tickets booked for flights after March 2019 might not be honoured. Every...
Cold calling scammers get more time to con emigrating retirees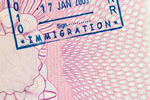 Financial fraudsters are stepping up their efforts to con would-be expats out of their pension savings as the UK government's cold-calling silencing plan is put on the back burner. The British government's promise to crack down on cold-calling by pension scammers has now been shelved for at least a year, due to 'legal issues'...