Legal News - Emigrate UK Page 8
This is the category page for all Legal news here on emigrate.co.uk, where you can view all the Legal emigration news.
Duped UK expats in Spain win court case against fraudulent Danish banks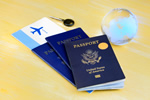 Two Danish mortgage providers have been savaged in a Spanish court for illegally operating and scamming British expats. Financial institutions Nykredit and Sydbank, both providers of property re-mortgages to mostly British expats, have been savaged in a Spanish court for conduct which the judge described as 'dishonest and irregular'....
Guidance for UK expats on becoming French citizens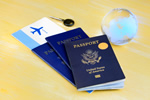 Although an increasing number of UK expat living in France are applying for French citizenship, it's still a confusing process. The numbers of Britons applying to become French citizens has risen tenfold over the past three years, mostly as a result of Brexit. Securing their futures in their country of choice is now a priority, but...
Advice on setting up an expat business in Spain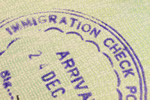 As more Britons decide to change and improve their lives by emigrating, a good number will be planning on starting their own businesses in their chosen country. Spain is an all-time favourite for British expats, especially with retirees, but also with those who've always dreamed about working for themselves. Nowadays, the number of...
Landmark UAE case convicts IFA of working illegally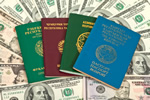 As Dubai-based expat investors continue attacking a rogue financial advisor, the latest court case acts as a warning to expats in the Gulf States. It's the same old story of an illegally working, unprincipled scam artist preying on expats with cash to invest. This particular offender, one Neil Grant, was caught due to his victims raising...
Expat guide to the French annual tax return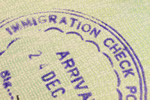 The last thing on newly-arrived expats' minds after they've settled down in their chosen French location is filing their tax returns, but the vast majority will need to get it done. UK expats who draw any UK-based income are forced to get to grips with the French income tax system, with its returns having to be completed annually in...
Cold calling pension fraudsters targeted by police and pensions watchdog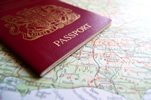 If you're coming up to retirement and thinking of heading overseas, you'll need to watch out for fraudsters aiming to steal your hard-earned cash. As consumer watchdogs issued yet another warning to pension savers about cold-calling offering free pension reviews, the UK's Pension Regulator revealed detectives are investigating a...
Setting up an expat business overseas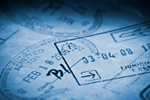 For most would-be entrepreneurs, setting up a new business is a challenge, but doing so in an unfamiliar county can seem like a nightmare. Many world countries are sympathetic towards those wishing to set up new enterprises, but language, different laws, financial requirements and visas can make it seem as though it's not worth the...
Expats marrying Thais must submit to fingerprinting and criminal record checks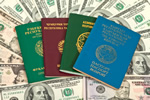 If you've recently holidayed in Thailand, met the love of your declining years and are looking to marriage and a long-term stay in the tropical country, expect to have your fingerprints scammed before you say 'I do'. Reports of this controversial new law first surfaced on Phuket Island, and the issue has become a popular thread on a...
Buying Spanish property post Brexit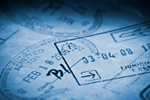 The advent of Brexit has resulted in many British would-be expats deciding to put their dreams of a Spanish property on hold, at least for the time being. One of the most important Brexit-related questions for many Brits still hoping for an overseas retirement involves purchasing a Spanish property after March 2019. Whatever the final...
Singing superstar Spanish tax case is warning for UK expats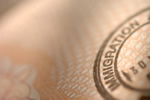 The result of the ongoing tax case against singing superstar Shakira could be all too relevant for British expats who're living in Spain and working overseas. The Spanish tax authority is claiming the world-famous singing star has spent enough time actually living in Spain to be legally liable for tax on her massive worldwide earnings....