Expats in Thailand confused over charges for coronavirus treatment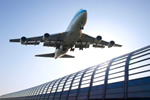 The Thai government has just announced that foreigners in the country must fund their own treatment should they contract the coronavirus.
Whilst the statement itself is somewhat shocking, as travel insurance doesn't cover virus epidemics, it's also confusing expats living and working in the country. The first article published by a respected English language online media outlet included expats as well as tourist and business travellers and wrongly claimed expats were covered by the country's universal healthcare programme. An update corrected the misunderstanding, but it seems possible that all foreigners, whether tourists or expat residents, are now being made responsible for medical fees should they test positive and develop the virus.
In an interview yesterday, a government spokesperson made it clear the country expects tourists to take care of their own medical expenses or apply to their embassies for financial assistance, even although they're not covered by their travel insurance. He also confirmed that those found to test positive will be taken care of in hospitals, but should expect bills to be presented on discharge. Reporters approached several embassies for comment, with the Australian Embassy refusing to cover overseas medical costs and the USA and UK embassies to date not bothering to reply.
Given that the original text now seems to refer solely to tourists, expats resident in Thailand can be forgiven for feeling confused as to their status should they become infected. Charges at Thailand's private hospitals are not cheap by any country's standards except the USA, and expats attending cheaper local hospitals can now legally be charged twice the amounts billed to Thai patients. In addition, for expats who've bought the now compulsory Thai private health insurance, does the expensive coverage include treatment for the coronavirus?