Legal News - Emigrate UK Page 6
This is the category page for all Legal news here on emigrate.co.uk, where you can view all the Legal emigration news.
Fouchet anti Brexit case to be heard July 5 at EU General Court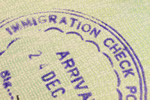 French lawyer Julian Fouchet's case against Brexit is to be heard on July 5 at the EU's General Court. According to an article in the English language media, Fouchet has now received long-awaited confirmation that the case, brought on behalf of long-stay Britons in EU member states, is to be heard by the top EU court. His plea that the...
How to avoid being scammed on your French property deal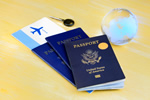 With Brexit looming, more Britons are rushing to get their hands on a property in France, but one common real estate scam can turn the dream into a nightmare. In the UK, 'location, location, location', may still be the most important part of finding the right property, but France isn't the UK and property scams are far more common...
UK expat private pensioners concerned over lack of news on passporting rights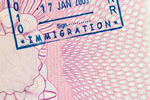 Fears over the post-Brexit loss of access to private pensions are stalking the British expat community overseas. At the present time, cross-border financial services allow the 'passporting' of private pensions from the UK to all other EU member states, a facility which will cease once Brexit is a done deal unless special arrangements...
Brit expat couple blame Danish banks for eight years of hell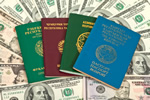 Following a successful lawsuit which saved their home from being seized, a British expat couple in Spain can't forget the years of hell they suffered due to two Danish banks' crooked and callous behaviour. British expats Eric and Mary Mould are disgusted by the callous behaviour of representatives of both Sydbank and Nykredit, both...
Expat petition against new Dutch tax break laws reaches twenty thousand signatures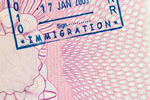 An online petition by angry expat professionals against the retroactive nature of the new Dutch 30 percent tax break law has now gained almost 20,000 signatures. Furious expat professionals in the Netherlands have now started two new Facebook groups and launched a fund-raising campaign aimed at fighting the Dutch government's decision...
Tips on renovating your chosen French property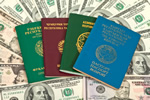 If the temptation of restoring a potentially charming, historic French ruin is too much to resist, here's how to go about it legally. House hunting in France is fraught with pitfalls, with one of the biggest the temptation to buy and renovate a home that's definitely seen better days some time in the last century! It's been done...
Duped UK expats in Spain win court case against fraudulent Danish banks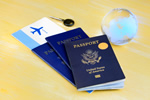 Two Danish mortgage providers have been savaged in a Spanish court for illegally operating and scamming British expats. Financial institutions Nykredit and Sydbank, both providers of property re-mortgages to mostly British expats, have been savaged in a Spanish court for conduct which the judge described as 'dishonest and irregular'....
Guidance for UK expats on becoming French citizens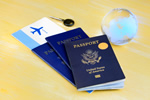 Although an increasing number of UK expat living in France are applying for French citizenship, it's still a confusing process. The numbers of Britons applying to become French citizens has risen tenfold over the past three years, mostly as a result of Brexit. Securing their futures in their country of choice is now a priority, but...
Advice on setting up an expat business in Spain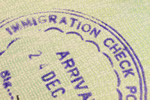 As more Britons decide to change and improve their lives by emigrating, a good number will be planning on starting their own businesses in their chosen country. Spain is an all-time favourite for British expats, especially with retirees, but also with those who've always dreamed about working for themselves. Nowadays, the number of...
Landmark UAE case convicts IFA of working illegally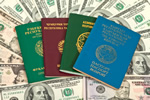 As Dubai-based expat investors continue attacking a rogue financial advisor, the latest court case acts as a warning to expats in the Gulf States. It's the same old story of an illegally working, unprincipled scam artist preying on expats with cash to invest. This particular offender, one Neil Grant, was caught due to his victims raising...