Legal News - Emigrate UK Page 5
This is the category page for all Legal news here on emigrate.co.uk, where you can view all the Legal emigration news.
Expats and residents in Gibraltar fear Spanish post-Brexit revenge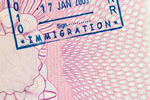 Expats, businesses and residents on the Rock are increasingly worried about Spain's reaction to a hard Brexit. For most residents and expats living and working in Gibraltar, Spain is a known threat for its former spiteful behaviour towards the Rock, which they consider is part of the Spanish mainland. The neighbouring country has the...
Elderly British expat in Dubai banged up for touching security guard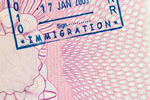 Would-be expats heading to Dubai should take note of the increasing numbers of Western expats being accused of breaching the emirate's strict Islamic laws. Dubai has been a popular destination for expat professionals for several decades due to its high, tax-free salaries and luxurious lifestyle, but the increasing reports of harsh...
British expats advised to double check Airbnb accommodation for drugs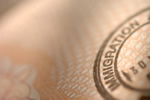 Expats using Airbnb for short term accommodation are being urged to check rental properties carefully on arrival for anything unusual. The call comes after a British businessman was arrested following a police raid on his rented villa during which 1.5 tonnes of hashish was discovered. Robert Mansfield-Hewitt was on a short business trip...
UK expat retirees urged to watch out for pension scammers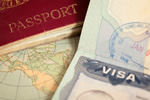 If you're about to retire and emigrate, you should be on your guard against pension transfer scams. Increasing numbers of retirees are deciding to wave the UK goodbye and retire to a warmer, less chaotic destination. One crucial element of the process is deciding whether to transfer your pension to an overseas location via a QROPs,...
New Zealand to ban expats from purchasing property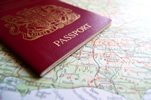 Would-be expats heading to New Zealand may find they're banned from buying a home. Due to a spate of mega-rich expats buying up luxury properties as a hedge against a popular doomsday scenario, newly arrived expatriates may find their plans to buy property stymied by law. New Zealand's attraction as a safe haven in which to survive a...
Expats in Portugal lose everything as forex trading firm disappears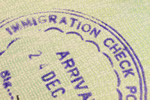 Expats are facing massive losses after an Algarve forex trading company disappears. Expat investor clients of Almancil-based PremierFX are panicking as attempts to contact the late owner's adult children all fail. The business, formerly believed to be well-respected in the community, has simply vanished, taking with it hundreds of...
Advice on buying a home in New Zealand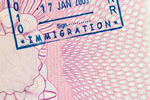 Buying a new home in New Zealand is the goal of the majority of expats arriving to live, work or invest. Although home ownership doesn't guarantee residency in New Zealand, it's still the preferred option for many of those who've arrived to work and are now planning on staying long-term. It's easy to fall in love with the islands...
Expats in UAE urged to stay ahead in the property game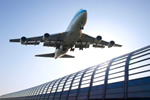 Buying property in the UAE's secondary property market could be a wise move for expat investors. It's now generally accepted the UAE's secondary property market is sliding gently towards the doldrums due to expat investors' lack of confidence in the present rush to re-brand the emirates as a whole. According to local real estate...
Expat property purchase in Malta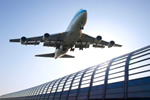 Leaving the home country may be a wrench, but finding a new home in Malta is worth the struggle. The Mediterranean island of Malta is now a favourite destination for immigration and property investment. For decades, it's been known as a favourite for British pensioners looking to spend their retirement in its historic heart, secure in...
UK expats angry over Barclaycard cut off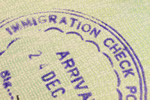 British expats with Barclaycards will see their accounts closed if they can't provide an authorised British address. Barclaycard holders with overseas addresses in all but 11 overseas locations have been hit by the sudden change in the credit card giant's terms and conditions. They have until August 6 to inform the bank of their UK...