Legal News - Emigrate UK Page 5
This is the category page for all Legal news here on emigrate.co.uk, where you can view all the Legal emigration news.
Expats in UAE urged to stay ahead in the property game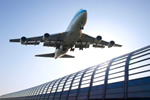 Buying property in the UAE's secondary property market could be a wise move for expat investors. It's now generally accepted the UAE's secondary property market is sliding gently towards the doldrums due to expat investors' lack of confidence in the present rush to re-brand the emirates as a whole. According to local real estate...
Expat property purchase in Malta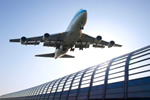 Leaving the home country may be a wrench, but finding a new home in Malta is worth the struggle. The Mediterranean island of Malta is now a favourite destination for immigration and property investment. For decades, it's been known as a favourite for British pensioners looking to spend their retirement in its historic heart, secure in...
UK expats angry over Barclaycard cut off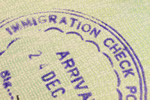 British expats with Barclaycards will see their accounts closed if they can't provide an authorised British address. Barclaycard holders with overseas addresses in all but 11 overseas locations have been hit by the sudden change in the credit card giant's terms and conditions. They have until August 6 to inform the bank of their UK...
French lawyer hopeful after first Brexit hearing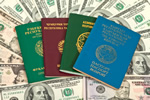 After a two-hour hearing at the EU's General Court, French lawyer Julien Fouchet told the media he's optimistic about the next stage of the anti-Brexit case. Although Bordeaux advocate Fouchet lodged his case against Brexit's legality a year ago, the hearing still focused on the preliminaries in the hope of persuading the...
Expats in Dubai win shorter working hours and longer leaves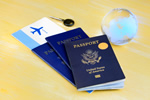 A new Dubai human resources law is good news for expat employees in government jobs as they'll enjoy longer leaves and shorter working hours. Employees of grades between eight and 11 are due to gain three additional paid leave days as well as shorter working hours. The new law was announced Sunday by Sheikh Mohammad bin Rashid al...
Expat buy to let investors urged to register them against property fraud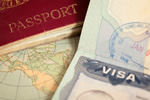 Expat landlords are being warned by the UK's Land Registry Office over property fraud. Many UK expats working overseas have invested in Britain's buy-to-let market in order to provide not only extra income but also property price appreciation in the long run. However, it's fairly easy for fraudsters to steal absentee owners'...
Expats warned against leaving debts in the home country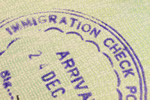 With Brexit coming closer by the minute, increasing numbers of older Britons are rushing to join the exodus to Spain for its sunshine and lower cost of living. During the chaos of getting belongings together, selling the house and booking a rental property or buying a new home, many may well forget to pay a final bill, cancel a regular...
Expats in China urged to have their contracts checked before signing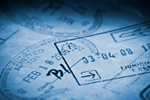 How important is it to have your Chinese employment contract reviewed by a lawyer for content and legality? Expats seeking a job or already working for a Chinese company are being urged to have their contracts checked by a lawyer specialising in contractual issues. As China becomes an even more popular destination for expat professionals,...
Young expat deported for not reporting cohabiting unmarried couple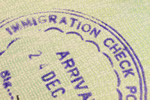 The UAE may well be backtracking on hitting out at expat professionals, but its archaic laws can still land the unwary in a heap of grief. Over the past several weeks, much has been made in the Gulf State English language media of the UAE's and other Gulf States' sudden offering to expatriates of long-stay visas, full business...
DeVere USA CEO and managers found guilty of defrauding Brit expat investors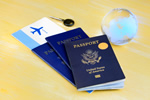 DeVereUSA, a New-York based subsidiary of the international financial advice giant, have been found guilty of defrauding hundreds of British expats in the USA to the tune of around $8 million dollars. During a court case brought by the USA's Securities and Exchange Commission it was disclosed that the local CEO and two of his former...