Legal News - Emigrate UK Page 2
This is the category page for all Legal news here on emigrate.co.uk, where you can view all the Legal emigration news.
Bad news for UK expat retirees as state pensions may be frozen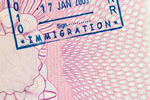 The British Brexit team's announcement that UK nationals living in EU member states will only get their state pension annual increases if the EU reciprocates has struck fear and fury into the hearts of UK expats in Europe. The 11–page policy paper entitled 'Citizens' Rights' states lawmakers want to preserve the triple lock...
Expat communities and Spanish tourism still at risk from post-Brexit flight ban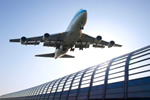 If you've just bought your Spanish dream home with the intent to visit occasionally until you retire, Brexit could wreck your plans. Ever since the referendum result was announced, British-based airline bosses have been trying to find a way around EU regulations which would halt all UK-based flights across Europe including those to...
Shock Andalusian election result could impact British expats post-Brexit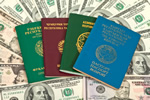 As if British expats in Spain and those attempting a fast move to the Costas don't have enough problems, the rise of the right in Spanish politics could well spell even more difficulties for foreign residents. After the shock results of the Andalusia elections were announced, former Europe minister Denis McShane sounded an alarm warning...
European Court of Justice throws out Brit expat referendum challenge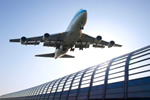 British retired expats in EU member states have lost their referendum challenge based on disenfranchisement. The European Court of Justice in Luxembourg has rejected a case brought by Harry Shindler and others which claimed the 2016 Brexit referendum was invalid due to over a million British expats being blocked from voting. The French...
Expat tax breaks across the world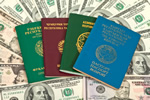 International expats are fully aware there are only two unavoidable disasters in life – death and taxes. Whilst it's impossible to avoid death when it's your turn to go, it's entirely possible to avoid losing massive chunks of your salary to the local taxman, especially if you're an American citizen who's already paying...
Dissention still brewing over Netherlands 30 per cent tax break ruling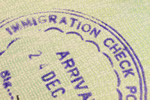 After a final announcement about the controversial 30 per cent tax relief rule for expats, dissension is still brewing as those affected consider their financial options. Protestors have won at least a single victory, in that there is now a transitional law affecting those whose cut-off point would have been in 2019 0r 2020. It's still...
Are UK expat pensions inheritable by surviving spouses?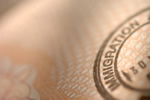 Retirement overseas is now the norm for many British couples, but what happens to pension payments when one partner dies? It has to be said that a stress-free retirement in a warm country can extend not only expat pensioner couples' lives, but also their capacity for enjoying their time together in a new country. However, when it's...
How to date safely in Dubai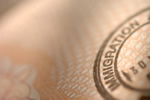 As if being a female in Dubai isn't tough enough, you'll need to get used to the emirate's dating protocols. For new female arrivals, Dubai may seem like a pleasure palace for the privileged complete with great-looking guys in romantic white robes. As with every other expatriate destination on the planet, reality may take a while to...
Tips for expats buying a property in Greece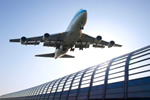 Expat property purchase in Greece is complicated, but can be done with a little professional help. If you've finally given up on the UK and are moving to Greece, buying a home in your chosen location isn't exactly straightforward, but can be done. EU nationals can freely purchase real estate on the mainland and in the islands, but...
Brits queuing up for Republic of Ireland passports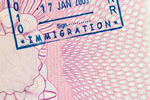 Since the result of the Brexit referendum was announced, there's been a massive surge in the number of Brits applying for Irish passports. In the year before the referendum, some 46,000 applications for Irish passports were processed, all of which went to citizens in mainland UK rather than to Northern Ireland. By the beginning of...