Hated 15 year expat disenfranchisement rule to finally be scrapped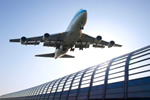 Whilst it's too little, too late for British expats desperate to prevent Brexit, the long-overdue scrapping of the disenfranchisement rule will at least allow them to have a say in the UK's general elections.
Boris Johnson's news came via a letter to 20-year passionate campaigner against the rule Harry Shindler, who's now 99 years old and had retired in Italy after his service with the Desert Rats during the Second World War. According to media reports, the British government is now determined to scrap the hated rule, but the move will be considered by many Brits in Europe to be too late.
Boris's assurance that all British expats will now be able to influence policy decisions may well strike a sour note with those who've been living in fear of Brexit's effect on their lives for the past four years. The letter also stated most Brits living overseas still have strong ties to the UK due to family connections, the intention to return in the future and the fact that they're drawing a British pension after working hard all their lives. Even so, it's still not clear whether the annual state pension upgrade will be paid to Brits living in Europe, although it's been promised.
The government will make an announcement regarding votes for life in due course and also thanked Mr Shindler for his steadfast campaigning as well as his service during WWII. During his fight to force parliament to scrap the hated rule, Harry had taken his case both to London's High Court and the European Court of Human Rights, both of which he lost, and has been awarded an MBE by the Queen.