Expats looking to settle in the Netherlands should consider The Hague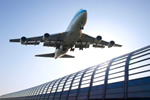 If you're planning to relocate to the Netherlands, The Hague could be your best choice.
Amsterdam may be the capital city of the Netherlands, but The Hague is more than just an alternative. This lively city is the political heart of the popular country, with its rich history spanning the centuries when Holland was a major trader in the Far East as well as in more familiar lands and across oceans.
The city's history and heritage is written in its picturesque buildings dating back to medieval times and also includes examples from the Renaissance and Baroque periods. Every year for several decades, The Hague has been the chosen destination for relocating expat professionals in the legal, entrepreneurial and freelance sectors, and now holds a multicultural expatriate community spanning across all walks of life.
For expats arriving along with their families, there's an excellent choice of international schools including the German International School, the American School and the British International School. The Hague's key location within easy reach of Rotterdam and Schiphol International Airport as well as the city of Rotterdam is another attraction for mobile expats, and Amsterdam can be easily accessed for a day trip. Shopping is easy, as is recreation, and accommodation is cheaper and more plentiful than in Amsterdam.
For expats looking to work in the international legal sector, the city is home to the International Court of Justice, other international courts and, of course, the Dutch government itself. It's known in Europe as the City of Peace and Justice' and is the annual home of the annual IamExpat Fair, considered the best introduction to the city, its opportunities and its lifestyle for expats looking to move to the Netherlands. .