Legal News - Emigrate UK Page 7
This is the category page for all Legal news here on emigrate.co.uk, where you can view all the Legal emigration news.
Expats warned against leaving debts in the home country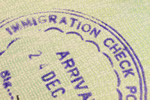 With Brexit coming closer by the minute, increasing numbers of older Britons are rushing to join the exodus to Spain for its sunshine and lower cost of living. During the chaos of getting belongings together, selling the house and booking a rental property or buying a new home, many may well forget to pay a final bill, cancel a regular...
Expats in China urged to have their contracts checked before signing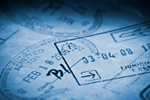 How important is it to have your Chinese employment contract reviewed by a lawyer for content and legality? Expats seeking a job or already working for a Chinese company are being urged to have their contracts checked by a lawyer specialising in contractual issues. As China becomes an even more popular destination for expat professionals,...
Young expat deported for not reporting cohabiting unmarried couple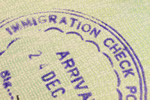 The UAE may well be backtracking on hitting out at expat professionals, but its archaic laws can still land the unwary in a heap of grief. Over the past several weeks, much has been made in the Gulf State English language media of the UAE's and other Gulf States' sudden offering to expatriates of long-stay visas, full business...
DeVere USA CEO and managers found guilty of defrauding Brit expat investors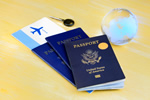 DeVereUSA, a New-York based subsidiary of the international financial advice giant, have been found guilty of defrauding hundreds of British expats in the USA to the tune of around $8 million dollars. During a court case brought by the USA's Securities and Exchange Commission it was disclosed that the local CEO and two of his former...
Fouchet anti Brexit case to be heard July 5 at EU General Court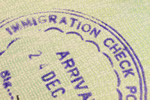 French lawyer Julian Fouchet's case against Brexit is to be heard on July 5 at the EU's General Court. According to an article in the English language media, Fouchet has now received long-awaited confirmation that the case, brought on behalf of long-stay Britons in EU member states, is to be heard by the top EU court. His plea that the...
How to avoid being scammed on your French property deal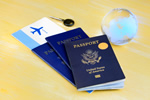 With Brexit looming, more Britons are rushing to get their hands on a property in France, but one common real estate scam can turn the dream into a nightmare. In the UK, 'location, location, location', may still be the most important part of finding the right property, but France isn't the UK and property scams are far more common...
UK expat private pensioners concerned over lack of news on passporting rights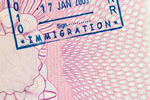 Fears over the post-Brexit loss of access to private pensions are stalking the British expat community overseas. At the present time, cross-border financial services allow the 'passporting' of private pensions from the UK to all other EU member states, a facility which will cease once Brexit is a done deal unless special arrangements...
Brit expat couple blame Danish banks for eight years of hell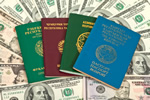 Following a successful lawsuit which saved their home from being seized, a British expat couple in Spain can't forget the years of hell they suffered due to two Danish banks' crooked and callous behaviour. British expats Eric and Mary Mould are disgusted by the callous behaviour of representatives of both Sydbank and Nykredit, both...
Expat petition against new Dutch tax break laws reaches twenty thousand signatures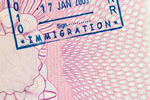 An online petition by angry expat professionals against the retroactive nature of the new Dutch 30 percent tax break law has now gained almost 20,000 signatures. Furious expat professionals in the Netherlands have now started two new Facebook groups and launched a fund-raising campaign aimed at fighting the Dutch government's decision...
Tips on renovating your chosen French property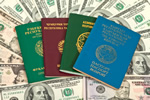 If the temptation of restoring a potentially charming, historic French ruin is too much to resist, here's how to go about it legally. House hunting in France is fraught with pitfalls, with one of the biggest the temptation to buy and renovate a home that's definitely seen better days some time in the last century! It's been done...