Legal News - Emigrate UK Page 7
This is the category page for all Legal news here on emigrate.co.uk, where you can view all the Legal emigration news.
Expat guide to the French annual tax return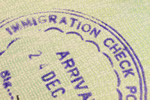 The last thing on newly-arrived expats' minds after they've settled down in their chosen French location is filing their tax returns, but the vast majority will need to get it done. UK expats who draw any UK-based income are forced to get to grips with the French income tax system, with its returns having to be completed annually in...
Cold calling pension fraudsters targeted by police and pensions watchdog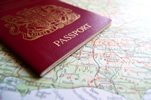 If you're coming up to retirement and thinking of heading overseas, you'll need to watch out for fraudsters aiming to steal your hard-earned cash. As consumer watchdogs issued yet another warning to pension savers about cold-calling offering free pension reviews, the UK's Pension Regulator revealed detectives are investigating a...
Setting up an expat business overseas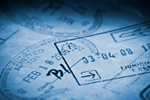 For most would-be entrepreneurs, setting up a new business is a challenge, but doing so in an unfamiliar county can seem like a nightmare. Many world countries are sympathetic towards those wishing to set up new enterprises, but language, different laws, financial requirements and visas can make it seem as though it's not worth the...
Expats marrying Thais must submit to fingerprinting and criminal record checks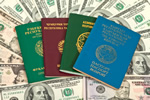 If you've recently holidayed in Thailand, met the love of your declining years and are looking to marriage and a long-term stay in the tropical country, expect to have your fingerprints scammed before you say 'I do'. Reports of this controversial new law first surfaced on Phuket Island, and the issue has become a popular thread on a...
Buying Spanish property post Brexit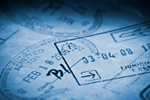 The advent of Brexit has resulted in many British would-be expats deciding to put their dreams of a Spanish property on hold, at least for the time being. One of the most important Brexit-related questions for many Brits still hoping for an overseas retirement involves purchasing a Spanish property after March 2019. Whatever the final...
Singing superstar Spanish tax case is warning for UK expats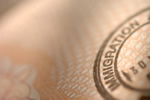 The result of the ongoing tax case against singing superstar Shakira could be all too relevant for British expats who're living in Spain and working overseas. The Spanish tax authority is claiming the world-famous singing star has spent enough time actually living in Spain to be legally liable for tax on her massive worldwide earnings....
Indonesian lawmakers debate strict new laws forbidding sex outside marriage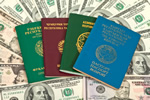 Just as Indonesia is increasing in popularity as a destination for expat retirees and entrepreneurs, its government is proposing a total ban on sex outside marriage. The proposed draft legislation now being debated by Indonesian lawmakers, but is being rubbished by human rights activists as a breach against human rights which will slow...
Votes for life campaigners get another chance to force government change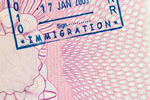 If you've decided to relocate overseas on a permanent basis, are your long-term UK voting rights important to you? Many British expats who up sticks and relocate are determined not to care what goes on in their country of birth, but Brexit has overturned much of their resolve. It's too late to attempt to speculate over whether the...
Would be expat retirees warned over dodgy investments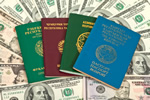 If you're looking to plan for an expat retirement in a totally new environment, you need to take care your investments are secure. According to a scary report by Britain's Financial Service Compensation Scheme, some 80 per cent of claims against dodgy IFAs involved investments in possibly fraudulent schemes such as storage lockers and...
EU ruling may make life easier for self employed expats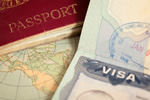 A recent European Union ruling is set to benefit self-employed expats in Europe's member states. The ruling by the European Court of Justice was triggered by a case involving an EU citizen working in Ireland in a self-employed capacity. The expat was afraid for his access to welfare and right to residence after he stopped working after...