British expat couple in Spain win case against Rothschilds Bank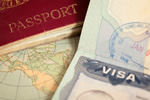 A British retiree couple in Spain have won their case against a major international bank, meaning they can keep their dream home in Benalmadena.
In a familiar-sounding scam, British pensioners Marion and Barry Joyce were about to lose the life savings they'd invested in their Costa del Sol dream home as well as the house itself. The villain in the case was the famous London-based Rothschild Bank, and its sidekick Credit Select Series Four subsidiary. The product the victims were sold targeted British pensioners with fully-owned Spanish homes, with at least one hundred more cases due to come to court during 2020.
As with all the many financial scams perpetrated by financial advisers lurking all over the expat world, the product seemed to be a sensible way to ensure their financial situation remained stable throughout the remainder of their lives. Entitled the 'Spanish Investment Transfer and Income Mobilisation Plan', (SITIRS) and devised by the bank, it was targeted at retired Britons with paid-up properties in Spain and allowed a remortgage of up to 75 per cent of the home's value. The proceeds were then invested with an insurance company in order to provide an income top-up to the none-too generous British state pension.
The couple received up to 10 per cent of the home's valuation and took out a loan of €227,000 which was invested into an overseas 'low risk' life insurance bond via Luxembourg-based Aspecta Assurance International. By the end of the first year, their €227,000 had reduced by around €55,443, and by ten years' later in 2016 the Rothschild bank was demanding the sum of €302,000 from the couple as a mortgage repayment, threatening to repossess their home should they not be able to pay.
More than 100 more cases are expected to come to court, brought by UK expats who'd also fallen for the scam and are about to lose their homes as a result. The ruling by the court annulled the Joyce's entire mortgage, allowed them to keep their dream home and ordered the bank to return all the money they've paid to date. The couple has also been permitted to keep a sum of over €15,000 they were given as a bonus when signing on to the dodgy deal.
The Malaga court's judgement is expected to positively affect the over 100 cases still coming to trial all over Spain's favourite expat retiree destinations and will serve as a warning to newly-arrived British expats to stay away from any deal which seems too good to be true.