Spain issues new rules for British expat residents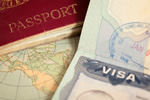 British expats in Spain finally get an official Spanish government report on their post-Brexit status.
Last Monday, the Spanish government announced the new residency card and status setting out all expats' rights as per the UK/EU withdrawal agreement (part two). The new status sits halfway between the non-EU citizen status and that regarded as the standard EU citizen status, and will feature its individual terms and conditions.
For example, the new card will need a photo and its duration will be clearly marked according to the agreement. All UK nationals who've lived in Spain prior to the end of December this year will retain their rights to freedom of movement, social security and residency, with those arriving after the end of this year subject to different rules set in a future agreement between Britain and the EU or, simply by default, rules outlined in Spanish law either current or in the future.
Basically, UK citizens as well as their families won't need to apply for the new card as it will be granted automatically as an entitlement. Those British expatriates who've lived in Spain for more than five years and are already in possession of a certificate of permanent residency will be able to submit their applications at their local Guardia Civil station and will get a 10-year permanent residency card. Those without permanent residency certificates who've also lived in Spain for over five years should also apply at their local police station for the same ten-year residency card.
Expats with under five years' residency and a residency certificate will receive a so-called 'temporary' five-year card allowing residency, whilst those without residency certificates will need to apply at the Foreigners' Office for approval. Once this is granted, their local police station will be able to issue a five-year card. Those Britons arriving from January next year will have just three months to apply for the residency card, with extra time being given should it be necessary.
For British expats living in Spain, the above will come as a huge relief after the many rumours and dire predictions over the past four years since the Brexit referendum. Spain would seem to be playing it straight as regards permanent residency for the vast majority of those who wish to remain, even although it now depends on local Spanish authorities acting according to the new rules.