Health and Environment News - Emigrate UK Page 5
This is the category page for all Health and Environment news here on emigrate.co.uk, where you can view all the Health and Environment emigration news.
Facts on expat retirement in the Philippines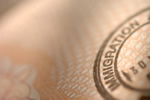 For would-be expats who've grown tired of just about everything in Europe, the Philippines could be the perfect answer. Retiring to another continent may be the answer for expats in Europe, should Brexit cause severe damage to the Bloc's economy as well as to that of the UK itself. Admittedly, it's an adventurous alternative, as...
New UK laws to protect expat landlords as well as tenants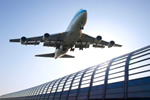 If you're looking to supplement your UK state and private pensions via buy-to-let investments in the home country, it's wise to keep an eye on new taxes and laws. This March, two important changes affecting both letting agents and landlords will become law, with one benefiting expat investors and the other causing a few problems for...
How to get by as an expat in Thailand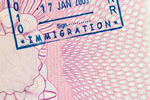 In spite of the recent stricter visa controls, the Land of Smiles is still a popular location for expats looking to find work teaching in Bangkok or continue with their digital nomad lifestyles in an upcountry city. Although getting a long-stay visa in Thailand can now be tricky, to say the least, the country's exotic reputation and...
Helpful hints for USA expats moving to the Netherlands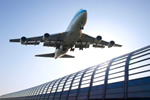 For British expatriates, integrating into an unfamiliar society in Europe can be tricky, but for expats from the USA it's possibly even harder as Europe's cultural norms don't quite mesh with those in the USA. A good example is a USA expat relocating to Canada, where he'll find things aren't that different than in his home...
Expat retirees now basing lifestyle choices on affordable healthcare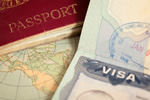 Choosing an expat destination for its quality affordable healthcare may sound too practical to be true, but more and more would-be expats are researching online for the least expensive and best quality healthcare available before making the decision of a lifetime. This choice is essential for aspiring expats living in the USA, as the cost...
Kuwait approves compulsory health insurance for visitors and expats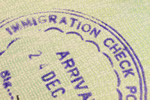 Kuwait lawmakers have approved compulsory private health insurance for expats as well as visitors. During yesterday's Kuwait National Assembly session, lawmakers almost unanimously approved a new law forcing foreigners arriving in the emirate as well as expats to carry health insurance policies. The new law also prevents visitor visas...
Where to go if Thailand doesn?t want you any more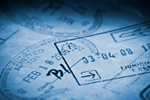 For decades, anywhere south of the USA border with Mexico has been the destination of choice for American retirees due to easy access to the home country and ready-made expat communities. Since the rush to retire overseas became truly international, the Mexican border with North America has been the favourite exit for literally millions of...
Pressure grows for end to expat frozen pensions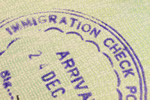 As sterling drops ever lower and Brit expats on frozen pensions tighten their belts to the final hole, pressure is growing for the UK government to end the scandal. However small the amounts received by British expats on frozen pensions, the Brexit-induced fall in the value of sterling is making matters even worse. For retirees planning...
Prague now tops for expat workers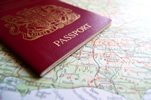 Expats at all levels now make up over a quarter of Prague's entire workforce. A recent report states that, out of the city's approximately 700,000 workforce, 200,000 are expatriates and make up around 15 per cent of the Czech capital's entire population of 1.3 million. The report, released by the city's Institute of Planning and...
Working expat women give opinions about favourite destinations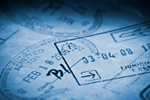 Retiring overseas for a life in the sun is only one aspect of becoming an expat, but where are the best locations for working women as regards successful careers? Far too many surveys of the best destinations for a successful career are aimed at male expats, with their female equivalents left wondering if they actually exist in the...