Health and Environment News - Emigrate UK Page 8
This is the category page for all Health and Environment news here on emigrate.co.uk, where you can view all the Health and Environment emigration news.
Vietnam scores high on affordability for expat retirees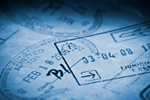 If you're heading for retirement in fascinating Southeast Asia, Vietnam is now many would-be expats' first choice. Value for money is crucial for many would-be expat retirees, even although other considerations can also be important. Food quality and the reliability of everything including water, electricity and internet access...
Safety and eco-friendliness now as important as salaries for expat professionals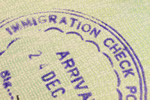 Until recently, salaries and career prospects mattered most to would-be expat professionals, but eco-conscious policies and personal safety are now taking over as the most important aspects of relocation. Of all the aspects of upping sticks and taking residence in an unfamiliar city and country, the focus for many would-be expats is...
Vietnam now favourite SE Asia expat destination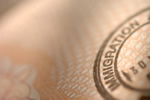 Southeast Asia is now a favourite destination for expats, digital nomads and retirees for its low cost of living, fascinating culture and quality of life. Out of all the Southeast Asian expatriate destinations, Vietnam is fast becoming the favourite due to its quality of life compared to that of its neighbours. Expats heading for either...
How can new expat arrivals keep stress under control?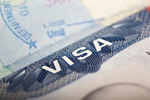 Accepting an overseas relocation to a top expat destination is cause for celebration, but internalising the inevitable stress can wreck the dream. The failure of an overseas placement isn't just a disaster for those closely involved, it's also a failure of the system for not giving enough support in the early days of a reassignment....
Expat families and pensioners in one small corner of France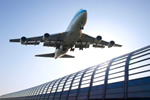 The northern, coastal region of Brittany is the real France, without the glitz of Paris and the Cote d'Azure but with a caring community based on family and friends. Over the past several decades, some 14,000 Brits have made the short trip across the English Channel to their new lives and haven't regretted the move for a minute....
Is the growing trend towards mandatory expat private health insurance all it seems?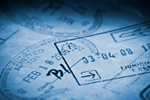 Not a day goes by but yet another expat destination rules that all arrivals for whatever purpose including tourism must have private health insurance. The 21st century seems to be setting itself up as the century of expatriation, as there are now some 66 million expats and the figure is expected to hit 87 million by 2020. People leave...
Emigrating to France to escape Brexit Britain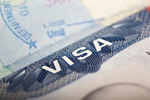 For decades, Brits who'd had enough of the changes in the home country headed for France as the nearest destination offering a more satisfying lifestyle. The thought of living through the worst predictions about Brexit Britain is causing many who voted to remain in the EU to consider leaving before it's too late. In the good old days,...
Escaping the Brexit effect as an expat in Greece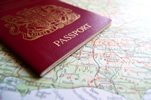 If the mere thought of Brexit is giving you itchy feet, now's the time to consider Greece as the perfect expat hideaway. With Brexit looming, disenchantment with the chaos in the British parliament and the possibility of a no-deal crash out of the EU is causing many UK citizens to think about leaving before it's too late. Emigration...
Australia still draws British expats to its cities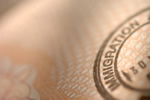 Australia has always been a major attraction for Britons looking to a new job overseas or a retirement amid superb natural beauty. An all-time British favourite for retirement, career advancement or literally any other reason, Australia still offers superb weather, remarkably beautiful landscapes, glorious beaches and an amazing abundance...
How to choose the right city as an expat in Vietnam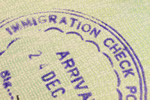 Vietnam's popularity as an expat destination is growing year by year, but choosing the right city can be tricky. Vietnam has made massive strides towards escaping its war-torn third world label and is now Southeast Asia's most thriving economy, attracting expatriates from all over the developed world. For Westerners, the move is a...