Health and Environment News - Emigrate UK Page 8
This is the category page for all Health and Environment news here on emigrate.co.uk, where you can view all the Health and Environment emigration news.
Expats in Thailand confused over charges for coronavirus treatment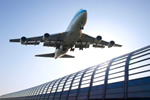 The Thai government has just announced that foreigners in the country must fund their own treatment should they contract the coronavirus. Whilst the statement itself is somewhat shocking, as travel insurance doesn't cover virus epidemics, it's also confusing expats living and working in the country. The first article published by a...
Inflation in Spain driving British expats to consider Portugal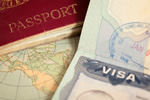 Retired British expats are relocating to Portugal due to the rising cost of living in Spain. The British dream of retirement in the Spanish sun is fading fast as the country's cost of living soars, with many on British state pensions now unable to make ends meet. Recent research in the expat community by a popular English language...
Virus spread making expats think twice about destinations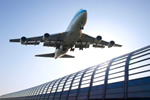 For those planning to leave the home country for a stress-free retirement, is the coronavirus epidemic a wake-up call? One key aspect of retiring or working overseas is the new country's level of healthcare expertise combined with its cost, as coping with a medical emergency is one of the scariest aspects of relocation. Obviously,...
Best expat cities aren't the best for every expat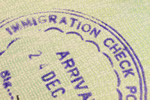 For would-be expats looking for relocation, the increasing number of contrasting 'best city' surveys might cause confusion! The most recent study, undertaken by ECA International, saw thousands of expat professionals' opinions on various worldwide locations coming up with just two favourite destinations. For the second year running,...
Is Malaysia a favourite destination for older expats?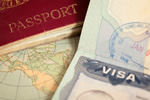 Living and working or even retiring in Asia is now more popular than ever before, but the issues of developing countries as regards infrastructure, services and clean air can be problematic. As other Southeast Asian destinations are losing their appeal for many would-be expats, Malaysia seems to tick all the boxes as regards cost of...
Brit expat retirees turning to Barbados as a Caribbean hideaway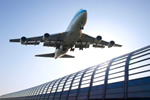 Where to go when life in the home country loses its charms? Expat retirement is often seen as an escape from the familiar to a new life in a previously unknown retirement paradise. For many, an already-formed, supportive expat community is a must, but many such havens seem to mostly cater for expats from a single, Western country, leaving...
Belize now attracting European expat retirees to its Caribbean shores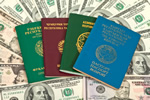 If white sand beaches, virgin rain forests and year-round sunshine are an essential requirement in your retirement strategy, Belize might be the perfect place. Already popular with American retirees, the seductive beauty of Belize is now attracting an increasing number of European retirees looking to a Caribbean lifestyle as an antidote...
Expat frequent flyers urged to become carbon neutral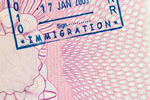 Expat professionals whose working lives include a good deal of international travel may be feeling guilty about their contribution to global warming. By now, every frequent traveller is fully aware of his or her impact on the environment, but when travel is inevitable what's an expat who also cares about the planet to do? Whether...
Dealing with emergencies as a new expat arrival in Beijing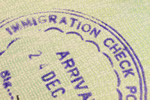 If you're newly arrived in China and haven't yet got to grips with Mandarin Chinese, dealing with an emergency can be your worst nightmare. Even in your own country, responding to an emergency situation can be intimidating, but for new arrivals in China it can be an expat's worst nightmare. Some while ago, English-speaking expats in...
New survey rates Switzerland as tops in almost everything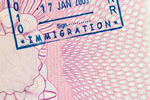 Safety and security feature strongly in expat retirees' choice of a forever home, with Switzerland scoring all time highs in this important sector. This small, exclusive Alpine nation now holds top scores in all aspects of security and safety from road accidents through the risks of epidemics to natural disaster and terrorist attacks....