Health and Environment News - Emigrate UK Page 8
This is the category page for all Health and Environment news here on emigrate.co.uk, where you can view all the Health and Environment emigration news.
Tips on buying overseas property for investment or retirement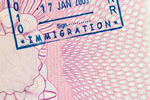 If you're planning to purchase an overseas property, there are questions you need to get answered before taking the plunge. However many different homes you've bought and sold in your home country, purchasing a home overseas brings up questions you've never had to ask before. Familiarising yourself with the reality of real estate in...
Young creative entrepreneurs head for the Athens experience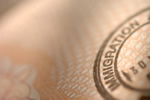 As Greeks leave for career opportunities elsewhere in the world, incoming expats soak up the sun and don't regret their decisions for a minute. World media made a meal out of the Greek crisis and there's no denying the fact it severely affected the country's economy, but the increasing numbers of expat professionals and creative...
Didi driver rape and murder causing concern in China expat community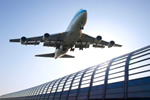 Ever since the report earlier this month of a brutal rape and murder by a Didi driver of a female flight attendant, the safety of car-hailing apps has been a hot topic amongst expatriates in China. Ride-sharing apps have been a popular alternative to taxis amongst the vast country's expat community for a good while, but the recent rape...
Expat living is fun as well as a learning challenge for children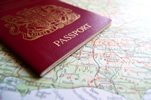 Many parents are hesitant about relocating overseas as they're afraid their children will suffer as a result. The dilemma of relocating with the family to a new country for a better job at a higher salary is often a cause of heart-searching as to the effect the move might have on the children. However, research indicates that, rather...
Is New Zealand the Holy Grail for disenchanted Western expats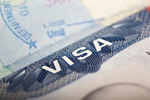 So you've had enough of your Western home country and want a new start as far away as it's possible to get? Whether you're a citizen of the good old US of A or a Brexit Remainer, there's a good chance you're wishing you could be anywhere in the world except your country of birth. Emigration is the answer for many, but where and...
Upswing in violent attacks in Spain may spoil Brit expat lifestyles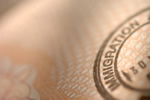 Spain is still an absolute favourite for expats from the UK, but are the Costas getting too dangerous nowadays? Spain always features strongly in expat surveys, especially as a retirement destination, but recent news reports form the most popular areas seem to indicate the risk of being involved in violence and even losing your life is...
How to cope with cultural crises during the expat adjustment period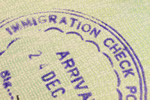 According to research, adaptation to a new environment comes in four stages, during which a cultural crisis is likely to occur. Given the totally foreign culture of China and its present-day popularity with Western expats, it's no surprise that Western expats experience a cultural crash somewhere along the line. Research shows the four...
What to do when nowhere feels like home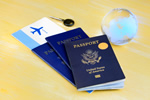 Everyone who's contemplating emigration will know there are times at first when they'll wish they were back home, but getting used to a new and completely different culture can be the learning experience of a lifetime. Seasoned expatriates are fully aware the first few months, or even the first several years, are full of 'what...
Bucket List challenge aimed at Brussels international expat community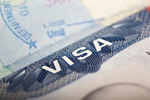 In the hope of luring expats living in Brussels to the surrounding region's charms, the local tourism agency has launched an expat bucket list centred on the Flemish Brabant province. According to local estimates, some 200,000 expatriate professionals are living and working in the Belgian capital of Brussels. For those wishing to get to...
New online medical helpdesk for expats in Nanjing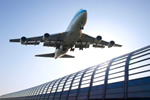 Expats heading to the Chinese city of Nanjing now have a WeChat healthcare page posted by English speaking Nanjing doctors. One of the worst nightmares of living overseas without fluency in the local language is navigating medical treatment at a foreign hospital. The very welcome news for expats living and working in Nanjing is that...