Health and Environment News - Emigrate UK Page 8
This is the category page for all Health and Environment news here on emigrate.co.uk, where you can view all the Health and Environment emigration news.
Campaign group fights for UK expat women's state pension equality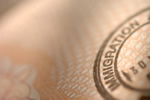 The Women Against State Pension Inequality campaign group is now encouraging British expat women in Kenya to join their fight. WASPI is fighting for female British expats born in the 1950s who either received no notification of the UK government's increase of the state pension qualifying age or received it too late to take action. Some...
UK MEPs urge EU to ring-fence expats rights post-Brexit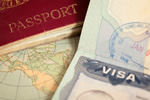 British members of the European Parliament are urging the EU to ring-fence all citizens rights after Brexit is finalised. Britain's 25 EU MPs have sent a letter to all EU ministers setting out their concerns that both EU citizens in the UK and Britons living in EU member states are at risk from changes to the guarantees of rights now...
What expats need to know about the French healthcare system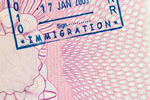 If you've decided to go ahead with your plans to move to France in spite of the Brexit chaos, checking your healthcare rights and options is a necessity. However healthy you are, accidents can happen and French infections can play havoc with your British-based immune system. Healthcare in France is amongst the world's best, but...
Bahrain soars as world?s second best for expat professionals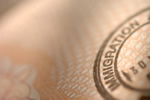 In spite of heavy competition, Bahrain is now the second best location on the planet for expat professionals. Tucked neatly behind Germany with its top ranking and above the UK's surprising third place, Bahrain pipped the UAE's fourth place in a study of career opportunities, prospective earnings and work balance. HSBC's Expat...
New study identifies major expatriate concerns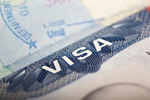 A new study concentrating on expats' main concerns has revealed expatriate professionals worry about their overall health far more than their counterparts in the home country. Globally mobile expats on reassignment overseas not only worry more about their health but are unhappy about their work/life balance as it takes time from family...
South Africa no longer gold standard for expat professionals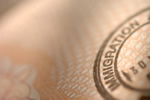 Once a favourite hub for expats, South Africa is now at the bottom of the barrel for relocations. Economic confidence, safety and security and politics are the three main reasons why very few expat professionals want to take a reassignment to South Africa. The bad news came as part of the latest HSBC Expat Explorer survey of 31 world...
Singapore tops expat survey for fourth year running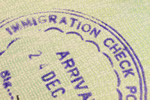 In the latest HSBC survey, Singapore again made number one for its overall expat package. The HSBC survey ranks every aspect of expat life in worldwide destinations and is regarded as one of the more reliable of the annual crop of online surveys. To start with, expats are drawn to the tiny city-state for its position as a global financial...
Help for expatriate caregivers in Japan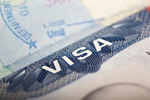 It has to be said that Japan is a magical destination for the majority of relocating expats, but cultural differences can prove problematic in cases of emergency. Japan's unique culture goes back several thousand years, but it can be difficult for new expat arrivals to understand. In working life as well as when emergencies strike,...
Expatriate law can disallow taking children back home after divorce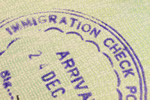 Readers might be surprised to learn that one in every 10 British citizens is now living overseas. This expat exodus from the UK isn't just fuelled by retirees looking for a drier, warmer climate and a low cost of living as it also includes British professionals lured by the tax-free lifestyles, fast and furious career progressions and...
Advice on driving overseas for nervous expat motorists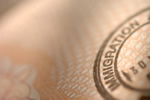 Driving overseas for the first time can be a nightmare, especially if your chosen destination drives on the 'wrong' side of the road! For many expatriates, driving is essential as it retains the freedom to go whenever and wherever is necessary, even if surroundings are unfamiliar and road signs unreadable. Less than confident drivers...