Health and Environment News - Emigrate UK Page 8
This is the category page for all Health and Environment news here on emigrate.co.uk, where you can view all the Health and Environment emigration news.
Is expat retirement under threat from the ageing world population?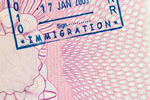 For decades, living a carefree retirement overseas was the aim of would-be expats in the Western world, but recent developments would seem to be conspiring to turn the dream into a nightmare. The changes taking place in the modern world have shaken the expat retirement ethic to its roots with threats to its stability, affordability and...
Pros and cons of New Zealand for would be expats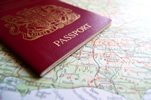 Being an expat in New Zealand isn't all Lord of the Rings and The Hobbit, but it's magic enough for those who can deal with the pros and cons. One thing's for certain, New Zealand has perhaps the most spectacularly stunning scenery anywhere on the planet. It's also popular for its safe environment, laid-back lifestyle and...
Expat talent important to the Singaporean economy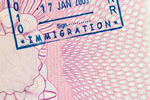 Singapore's government is being urged to remain open to the immigration of talented expat professionals. Economists in the expat-popular city state are urging the government not to crack down on expatriate professionals as they are essential for Singapore's continuing economic development. The call comes as media outlets are...
Hoi An now a favourite with expats and digital nomads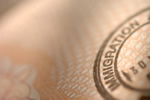 Vietnam is now amongst the best destinations for expats as regards cost of living. The latest report on Vietnam as an expat destination confirms its place as one of Asia's favourites for its inexpensive cost of living and its quality of life. Especially mentioned as a potential budget-conscious expat hub is the ancient town of Hoi An in...
World?s worst expat destinations for safety and security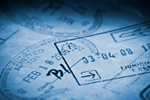 One of the most crucial sub-categories of the many annual expat surveys is Safety and Security, as it identifies not only the safest world countries but also the most dangerous. Personal safety is one of the most important considerations when deciding on a relocation destination, especially if your family is joining you overseas. Surveys...
Expats sick to death of soaring healthcare charges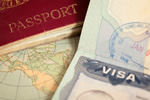 If you're in the planning stage of emigration or are relocating within your present company, expensive healthcare costs are a crucial part of the process. As private hospitals worldwide hike their costs, expats world wide are sick to death of having to pay excessive amounts for standard care. It's one thing if your company is picking...
Caribbean archipelagos now favourites for European expats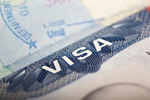 The Caribbean islands have long been favourite destinations for expats from the USA, but European retirees are now discovering their laid-back lifestyles. Whilst last year's tragic advent of Hurricane Maria has affected a number of the Caribbean's formerly pristine island havens, rescue missions, cleanups and rebuilding are ongoing,...
Is this the answer for UK expats fleeing the EU?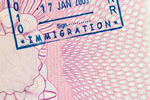 In the past, Central America's expat retiree population has been mostly American, but UK expats looking for an alternative to returning to Brexit Britain are now taking an interest. In general, real estate prices in the region are affordable and the lifestyle is laid back and enjoyable, with property investment fairly straightforward....
Expats re-evaluate their preferred destinations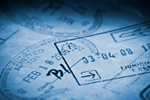 After the huge expansion of internationally-based jobs all across the world, it seems expats are now reassessing what's on offer and where. As traditional destinations for career-minded expats lose their attraction, new locations are heading up the trend towards the tech sector and its start-up opportunities. Nowadays, politics also...
Expatriate high life in the UAE brings hypertension risks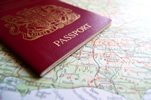 Recent pan-UAE studies have revealed some 30 per cent of Emirates-based adults are suffering from hypertension, with the figures including expats as well as Emiratis. Three recent studies carried out in Al Ain, Abu Dhabi and Dubai as part of an awareness campaign have shown that at least a third of adults in the region are suffering from...