Health and Environment News - Emigrate UK Page 6
This is the category page for all Health and Environment news here on emigrate.co.uk, where you can view all the Health and Environment emigration news.
Expats and German citizens sticking to the rules and beating the virus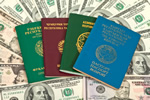 If you're planning a move to Germany or are already living its expat life, you'll be well aware you're one of the lucky ones. According to recent research, Germany is the second safest country in the world as regards the risk of catching the coronavirus. All across the world, residents and expats alike are fearing the virus will...
Spain guarantees support and help for long-stayers and new expat arrivals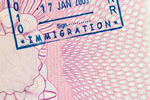 All expats on Spain's Costa Brava are to be guaranteed support and help during the coronavirus crisis. The estimated 337,000 international expatriates living, working or retiring in the popular province are now to be guaranteed support and help when needed for the duration of the covid-19 crisis. Alicante's Provincial Council has...
Expats in the Gulf States urged to sympathise with rich list losses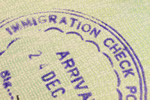 Whilst you're confined to your high-rise expat apartment in Dubai wondering how to celebrate Easter, remember to spare a caring thought for the 13 UAE billionaires whose holdings have dropped like the proverbial stone due to the virus's effect on the economy and property values as well as the NMC Healthcare financial scandal. The...
Saudi Arabia scores high in expat care during the pandemic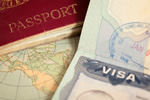 Recent expat arrivals in Saudi Arabia are now very glad they came. Prior to the coronavirus pandemic, the Gulf States as a whole had a mixed reputation as regards attitudes towards the almost overwhelming numbers of expat professionals living and working in the region. Nowadays, the emirates and Saudi Arabia itself seem to be looking...
Spain's stunningly ancient hill towns perfect for post-lockdown trips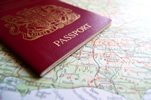 At this point in time, it seems the coronavirus may be finally loosening its hold on at least a small number of affected countries. Although it's far too early to predict that its days are now numbered as a result, hope springs eternal in the minds of expats who've been confined to home for what seems like a very long time. With most of...
Lifestyle diversification for expats after the pandemic ends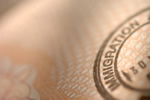 Where to go as an expat after the pandemic burns itself out? Believe it or not, the coronavirus pandemic will, eventually, slow down and stop, although whether it will return in a milder form on an annual basis is anyone's guess. However, life for both expats and residents alike may well not be the same, at least for a while, as the...
Expats returning to China are made to feel genuinely welcome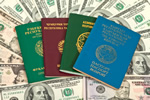 As expats return to China from overseas, going straight into a 14-day quarantine lockdown, local support is there for all needs. In Jing'An, both authorities and volunteers are supporting every expat who's returning to take up his or her life in China again. Whilst it's the law that a 14-day quarantine must be observed, expat...
Will the coronavirus panic change the expat world for ever?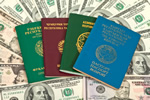 Border closures are leaving millions of expats worldwide with no way to stay and no way to leave. Expats who've taken their qualifications, knowledge and aspirations to countries all over the world could be forgiven for feeling resentful that all their efforts may count for nothing now that the pandemic is controlling their lives one...
Expat choices between Hong Kong, Singapore and Edinburgh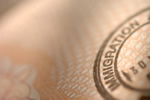 If you're still planning to take a chance on Asia after securing a top job, Hong Kong is still the place for upscale living. High-income expatriates with Hong Kong jobs to die for are the reason why the exclusive island is still the world's most expensive location for property. For the third year running, the city topped the latest...
Saudi king to pay expats' covid-19 hospital costs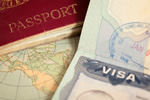 Expats living and working in Saudi Arabia who've caught the coronavirus will have all costs involved paid by the kingdom's monarch. The popular expat professional destination is fighting hard to control the pandemic's outbreak within its borders, with its Health Minister urging all those who believe they may be infected to get...