Health and Environment News - Emigrate UK Page 6
This is the category page for all Health and Environment news here on emigrate.co.uk, where you can view all the Health and Environment emigration news.
Checklists for a fast pre-Brexit exit from your home country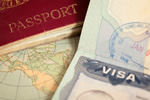 If Brexit is the last straw and you're planning to beat the rush to leave your present country of residence, planning is essential due to uncertainty. Even at this late date, there's no real idea of what will happen over the next few weeks. Wherever in Europe or the UK you are right now, your shortlist of essential tasks will take...
Thailand then as against Thailand now for expat retirees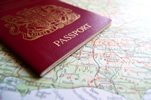 For decades, the lure of Thailand's Land of Smiles drew both working and retired expats in droves to its warm weather, glorious beaches, friendly locals and laid-back lifestyle. Many of those attracted by Thailand's cheap cost of living, easy long-stay visas, traditional culture and friendly locals were single, elderly men looking to...
Advice on escaping post-Brexit Britain via a move to Greece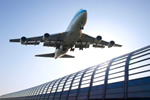 Many UK citizens are mulling over the thought of a post-Brexit Britain, and not liking what they've found. Greece has long held a fascination for British would-be expats, although its recent financial troubles have limited the numbers of those taking the chance to remake their lives in the welcoming country. All that's over now, and...
Thailand no longer an inexpensive destination for expat retirees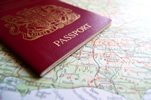 Thailand's former reputation for being an inexpensive destination for Western expat retirees as now shattered, according to a recent survey. The bad news came as part of a Numbeo report on Southeast Asian destinations, with Malaysian and Indonesian cities now less expensive than most of Thailand's most popular visitor and expatriate...
Expat professionals looking for quality of life prefer northern locations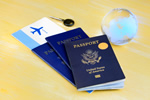 If you'd prefer to stay in Europe to develop your career rather than head for exotic locations, you've a good choice of destinations. Liveability is one of the most important aspects of research into the best destination for your career move. Surveys can help would-be expatriates make up their minds, with the latest celebrating...
Expat controversy over new Thailand visa rules now includes rising baht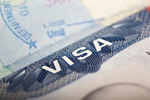 Unforeseen issues with Thai immigration's new retirement visa rules now include currency fluctuations during deposits and monthly transfers. As if the new retirement visa rulings and their interpretation by immigration officers aren't unclear enough, a new problem has arisen for those who choose the financial option of a transfer from...
Thailand?s expat demographic for would-be new arrivals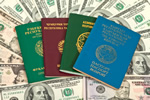 If you're dreaming about emigrating to Thailand, considering the various types of expat you'll meet might help your decision one way of the other! Whether your reason for emigrating is work-related or you're thinking of early retirement, one factor which needs to be taken into consideration is the expat community itself in your...
Tips on mosquito-borne diseases in Panama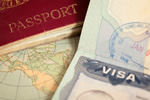 Moving to a tropical climate is the dream of many would-be expats, but it's wise to check up on your destination's equally tropical diseases before you leave home. Panama is a favourite for expats due to its hot climate, but its insect population is somewhat different from its equivalent in cooler climes. Jungles, swamps with mangrove...
Rotterdam?s? difference and diversity attracts top talent expats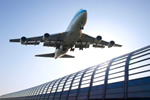 Rotterdam is now a favoured expat hotspot for talented professionals looking for an ideal location for their skills. Traditionally known as the 'Gateway to Europe', the Dutch mega-port of Rotterdam is now a hive of expatriate talent living in and loving every aspect of the city. Its spectacular skyline outlines its development into a...
Is Vietnam the best Southeast Asian country for expats?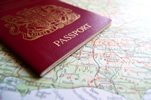 Southeast Asia is a fascinating mix of traditions, cultures and ethnicities, with each country having its different charms as a destination for expats of all shapes, sizes and talents. Perhaps the least-known apart from tiny Laos is Vietnam, formerly infamous for its war and its adoption of the Chinese version of Communism. Vietnam in the...