Health and Environment News - Emigrate UK Page 6
This is the category page for all Health and Environment news here on emigrate.co.uk, where you can view all the Health and Environment emigration news.
All UK expats in Thailand urged to get private health insurance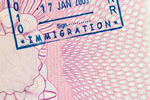 The British Embassy in Thailand is urging all UK expats living in the Southeast Asian country to make certain they have private health insurance. Resident expats are being told to make certain they have private health insurance, and tourists are being urged to get full-cover travel insurance before they arrive in Thailand. The warning was...
Expats in Beijing fall in love with hutong life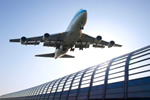 As Chinese citizens go crazy for new, ultra-modern apartments, expats are queuing to move into the traditional hutong districts. Nowadays, modern Chinese consider hutongs and their traditional siheyuan dwellings to be uncomfortable, inconvenient and decidedly old-fashioned, whilst expats from developed countries see them through...
Healthcare for expat children in Spain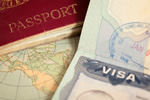 Spain's healthcare system is one of the best in the world, with both public and private options available for expats and their families. If you're planning to emigrate to Spain with your family, or even considering starting a family once you're settled down, Spain's excellent healthcare services are regularly ranked in the top ten...
Pros and cons of emigrating to Greece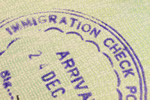 Whether you're thinking of retiring or simply fed up with your present job and home country, newly-recovered Greece is well worth your consideration. In spite of a recent survey's inaccurate assessment that Greece is the very worst location in the world for expats, a good number of incomers would strongly disagree with the report....
Chinese mafia take over favourite Cambodian beach town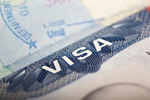 Expats who've made the Cambodian beach town of Sihanoukville their home are being driven out by a Chinese invasion. Once a haven for international expatriates for its laid-back lifestyle, inexpensive living costs, beautiful beaches and traditional culture, Sihanoukville is now a nightmare of casinos, rampant construction, high-rise...
Spain in a nutshell for British retirees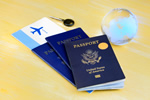 Spain is still one of the most attractive destinations for retirees, in spite of possible post-Brexit problems as regards healthcare and pension payments. Need to knows for potential British expats planning to settle in the country include the cost of living and, crucially, the standard and cost of healthcare once the European Health Card...
Where to hang your expat hat in Paris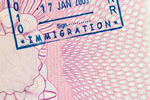 Paris is one of the world's favourite cities for tourists, and is especially sought after by expat professionals hunting for top jobs in an elite environment. Last year, Paris received some 16 million visitors, most of whom were tourists attracted by its charm, beauty, fascinating history and reputation as the city of romance. In...
All expats need to know about healthcare in Denmark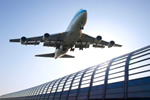 Expats heading to Denmark to take on a new job needn't worry about healthcare. Denmark's healthcare system is reassuringly first-world, both in its expertise and in its supply to expats as well as Danish citizens. All new arrivals need to do is to register their presence in the country, receive their yellow health insurance card and...
UK Brexit white paper creates yet more issues for expats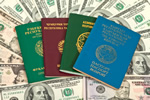 If you're stuck between deciding to leave the UK before March 2019 and staying put whilst hoping for the best, the recent White Paper's stance on the UK expat dilemma may help – or it may not! Both Britons still in the UK and their counterparts who've made European Union states their permanent home could be forgiven for giving up...
Healthcare options for expats in the Philippines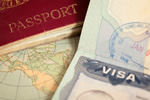 As other Southeast Asian countries tighten visa regulations for long stay expats, the Philippines becomes an ever more attractive option. Given the cost of living in the Philippines is inexpensive to put it mildly, the weather is sunny and hot in spite of a few typhoons and Filipinos are amongst the friendliest people in the world bar...