Health and Environment News - Emigrate UK Page 6
This is the category page for all Health and Environment news here on emigrate.co.uk, where you can view all the Health and Environment emigration news.
Rotterdam?s? difference and diversity attracts top talent expats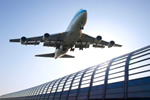 Rotterdam is now a favoured expat hotspot for talented professionals looking for an ideal location for their skills. Traditionally known as the 'Gateway to Europe', the Dutch mega-port of Rotterdam is now a hive of expatriate talent living in and loving every aspect of the city. Its spectacular skyline outlines its development into a...
Is Vietnam the best Southeast Asian country for expats?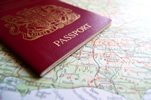 Southeast Asia is a fascinating mix of traditions, cultures and ethnicities, with each country having its different charms as a destination for expats of all shapes, sizes and talents. Perhaps the least-known apart from tiny Laos is Vietnam, formerly infamous for its war and its adoption of the Chinese version of Communism. Vietnam in the...
Shock EU memo prevents expat reciprocal healthcare after no-deal Brexit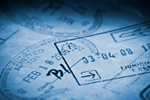 An official Brussels memo has sparked fury in expat hubs across Europe as it prohibits EU member states from agreeing to reciprocal healthcare for UK expats in the case of a no-deal Brexit. The EU government memo leaked to the Daily Telegraph gives the worst news possible for British expats in the EU's 27 member states. The document...
Costa Rica now a major destination for eco-expats and international retirees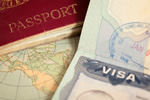 Formerly a haven only appreciated by expats from the USA, Costa Rica is now one of the world's most coveted destinations for international retirees. Expats have been arriving on Costa Rica for at least 30 years, but until recently the vast majority were retirees form the USA wanting a warm, friendly and welcoming place in which to live...
Anger and dismay ramps up amongst retired expats in Thailand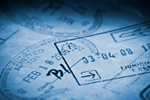 A report of a 90-year old expat being forced to leave Thailand due to the visa changes is causing anger and dismay in the expat community. A new report by a 90-year old expatriate retiree in Thailand stating he will be forced to return to his country of origin due to last week's retirement visa changes has ramped up expat sentiment...
Inexpensive retirement hubs for expats escaping from the West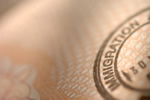 Retiring overseas is the dream of many who've grown disenchanted with their countries of origin, but many would-be expats are afraid they wouldn't be able to afford a comfortable life. It's true that life in many of the fashionable expat hotspots can cost far more than the average older person on a pension could possibly afford, but...
Survey shows positive results for Malta as an expat professional destination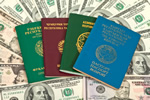 Expats looking for a new career opportunity plus an island lifestyle with great weather, a fascinating history, culture and friendly locals should head for Malta. Whether you're looking to find the overseas job of your dreams, a chance to start your own business or the perfect retirement destination, the sun and sea island of Malta is...
Droves of returning Brit expats may be barred from NHS services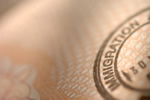 British expats repatriating to the UK are likely to be refused access to the NHS until they've lived in the home country for a full six months. For elderly Brit expats with potentially life-threatening conditions or those who are on cancer or heart medications, the delay could prove fatal. According to Jean McHale, a professor of...
Newbie expats in Leiden given soft landing by local Expat Centre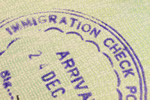 Leiden's international expat community is being supported by the innovative Leiden Expat Centre. The Leiden Expat Centre project is a public/private partnership funded by local industry including the city's Science Park and University as well as by the local authority in order to give newly arrived expat professionals a soft landing...
British expats in France grieving over loss of freedom of movement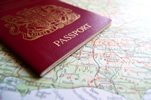 Has Brexit redefined the stereotypical view of Brit expats in France? According to the popular view supported by many media outlets and online websites, British expats in France come in three flavours – retirees living in idyllic French villages , small business owners working in the hospitality sector and Eastenders living it up in...