Expats in Southeast Asia unsure about shifting lockdown rulings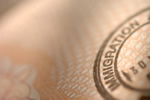 Expats in Southeast Asia fear the results of lifting local lockdowns.
Expats living, working or retiring all across Southeast Asia are confused and afraid the various governments will either keep lockdowns on for an extended time or end them before the pandemic is under control. Either way, it's bad news for those whose visas, jobs and lives depend on efficient measures to defeat the virus.
Since this past weekend, lockdown laws have been being eased in Singapore, Indonesia, Malaysia, Vietnam, the Philippines and Thailand, but the region's efforts to control the coronavirus has been patchy, to say the least. Last Sunday, all inbound commercial flights to the Philippines were banned in order to protect the country and its airports' quarantine facilities from an influx of infected migrant workers returning home. Hundreds of thousands more are now trapped overseas, many of whom have lost their jobs.
Indonesia's seemingly total confusion over allowing air travel and access to or from its capital Jakarta is forcing expats to find devious ways to get around a total transport ban. Stowaways are being found in the luggage compartments of buses, and business trips which were allowed last week are now forbidden. Basically, Jakarta is now totally closed whilst Singapore is gradually loosening its lockdowns starting yesterday.
After Malaysia's domestic economy losses were calculated at around $880 million daily, its government loosened up the lockdown a week earlier than intended. As regards Thailand, even although its total infections and deaths are far lower than those in its neighbouring countries, severe anti-pandemic rules are still in place with the exception of the unpopular weeks-long banning of sales of alcohol which was lifted last Sunday.