Health and Environment News - Emigrate UK Page 9
This is the category page for all Health and Environment news here on emigrate.co.uk, where you can view all the Health and Environment emigration news.
Pitfalls and problems of being an expat in a strange land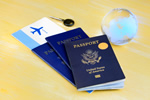 Whether you're living overseas due to a foreign relocation or as retirees, life isn't always as you'd like it to be. Life challenges occur without consideration of lifestyle or location, and can create havoc in even the best-organised expat households. Ranging from infidelity and other family issues through racial tensions, health,...
Helping expat kids adjust to their unique lifestyles on the move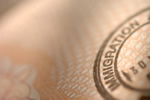 Expat parents can stifle their children's futures if they don't allow them their own, unique perspective on life. Many children who've been brought up far from their parents' cultural homelands are now known to have developed a totally unique perspective on life. They're known as 'third culture kids', and include the...
Are digital nomads happy with their lifestyles?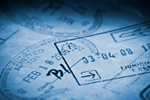 Calculating the ups and downs of being a digital nomad in a series of strange lands. Becoming a digital nomad is yet another of the internet age's conundrums as it takes a certain type of expatriate to cope with the stress of continual change. Many would-be expatriates sick of the humdrum reality of life in the home country decide to...
Kenya offers expats good salaries and a total lifestyle change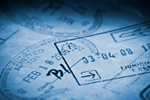 Africa may not be at the top of prospective expat professionals' list of suitable continents, but Kenya and its capital Nairobi are undiscovered gems for many. The African state of Kenya is famed for the spectacular natural beauty of its wildlife havens, but many would-be expats don't quite realise it's one of the vast continent's...
Survey tells all about the least safe expat destinations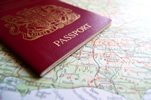 Personal safety is becoming one of the most important factors in expat professionals' choices of their next destination. Whether it's concern about abnormal weather events, the creeping risk of terrorist attacks or simply the presence of undesirables in world cities, staying safe is now a priority for relocation, whatever the reason...
Community services ramped up for expats in Chengdu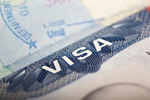 Chengdu ramps up its services available to the city's expat community. As Chengdu's popularity as a hub for Western expats continues to rise, the local authority is planning an increase in the community services offered to the expanding expat presence in the city. Last year, the Southern Chinese hub saw the biggest ever numbers of...
Facts on expat retirement in the Philippines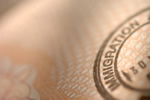 For would-be expats who've grown tired of just about everything in Europe, the Philippines could be the perfect answer. Retiring to another continent may be the answer for expats in Europe, should Brexit cause severe damage to the Bloc's economy as well as to that of the UK itself. Admittedly, it's an adventurous alternative, as...
New UK laws to protect expat landlords as well as tenants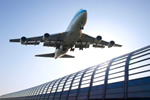 If you're looking to supplement your UK state and private pensions via buy-to-let investments in the home country, it's wise to keep an eye on new taxes and laws. This March, two important changes affecting both letting agents and landlords will become law, with one benefiting expat investors and the other causing a few problems for...
How to get by as an expat in Thailand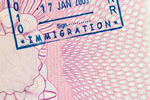 In spite of the recent stricter visa controls, the Land of Smiles is still a popular location for expats looking to find work teaching in Bangkok or continue with their digital nomad lifestyles in an upcountry city. Although getting a long-stay visa in Thailand can now be tricky, to say the least, the country's exotic reputation and...
Helpful hints for USA expats moving to the Netherlands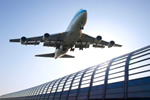 For British expatriates, integrating into an unfamiliar society in Europe can be tricky, but for expats from the USA it's possibly even harder as Europe's cultural norms don't quite mesh with those in the USA. A good example is a USA expat relocating to Canada, where he'll find things aren't that different than in his home...