Health and Environment News - Emigrate UK Page 9
This is the category page for all Health and Environment news here on emigrate.co.uk, where you can view all the Health and Environment emigration news.
Oman to roll out private sector healthcare insurance for expats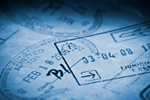 Oman is planning to provide medical insurance for all employees in its private sector, but isn't prepared to give a due date for implementation. On the face of the report, the scheme is good news for both nationals and expats working in the Sultanate's private sector but, according to a senior member of the Oman Chamber of Commerce,...
Life in the Gulf States for expat professional women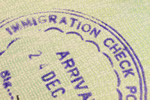 The Middle East is a favourite for expats looking to earn high salaries and improve their career prospects but can be a challenge for female expat professionals. Myths about women's lives in the Gulf States can be off-putting for even the most determined female professionals, but the UAE in particular is well into the 21st century in...
Favourite English speaking expat hubs for those allergic to language learning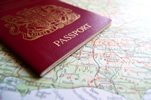 If you're desperate to emigrate to somewhere warm and welcoming but don't have a talent for learning a foreign language, there's a good selection of English-speaking tropical islands to investigate. Whether you're looking for a permanent base or escaping from your home country's miserable winters, there are several options as...
Netherlands rules of the road for avid expat cyclists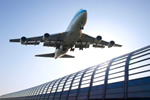 If you're heading for the expat life in the Netherlands and are keen on green transportation, you'll be in cycling heaven, but breaking the self-propelled two-wheeler rules of the road can be costly. The Netherlands is a very, very flat and occasionally concave country, perfect for cycling as the economical, environmentally-friendly...
Indoor air pollution in China a factor in acceptance of top tier expat relocations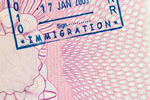 Just as China becomes the must-go destination for serious expat talent, the country is waking up to the detrimental effect of its pollution on expat professional reassignments. Clean indoor air is no longer a luxury for expat professionals, as top talent is now refusing postings to the country's major, most polluted cities. Upscale...
How not to be lonely in your new retirement destination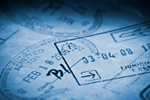 Deciding to retire overseas can be challenging, especially for single would-be expats. As tempting as the thought of retirement in the sun may be, many older would-be expats are put off by the thought of being friendless in an unfamiliar land, thus depriving themselves of the experience of a lifetime. It's harder for single women than...
Expat dos and donts during the hurricane season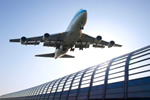 Many hot, humid countries are subject to attacks by hurricanes and their accompanying disasters including floods and mud slides. Given that a good proportion of would-be expats give the home country's chilly, wet weather as a major reason for emigration, exactly how many think to check their chosen destination for hurricanes and their...
Defining happiness for expats on assignment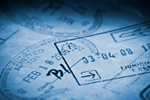 Does happiness factor in your relocation decision? Article after article on reassignments to countries all over the world concentrates on salaries, career prospects, luxury accommodation, maids, cooks, expat-aimed social life, upscale restaurants and other similar enticements such as upscale shopping malls. Work/life balance and lifestyles...
Relocation specialists urged to factor in pollution when assigning workers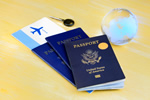 Mobility managers are being urged to factor in the threat of pollution-related illness when assigning workers to Asian locations. Highly polluted Asian cities including Bangkok, New Delhi, Hong Kong, Beijing and other major Chinese expat hubs are now causing health risks to relocating expat professionals. Relocation companies are facing...
Expats deplore cold Russian winters and cold Russians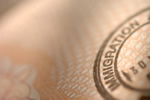 It has to be said that Russia isn't exactly an expat relocation favourite, but is it worth investigating? If you're looking for adventure as well as a new job, it's just possible Russia might be of interest, as it's unlike almost any other relocation destination in many ways. Downsides include the prevailing weather patterns, an...