Health and Environment News - Emigrate UK Page 9
This is the category page for all Health and Environment news here on emigrate.co.uk, where you can view all the Health and Environment emigration news.
Are millennial digital nomads the new expats?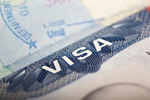 It's not just relocating expat professionals who're fuelling the exodus of talent from home countries across the world, it's digital nomads who use their freedom to travel whilst running their businesses online. Becoming a digital nomad and travelling the world whilst working and earning online is the new way to enjoy the freedom...
Meerhoven is latest hub for hi-tech expat professionals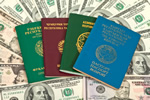 The Netherlands city of Meerhoven is the latest Dutch hub for expat professionals. As Amsterdam, Rotterdam and the Hague become more expensive for expat entrepreneurs, the Dutch city of Meerhoven is taking over as the latest expat hub. As the regional economy grows, more and more expats are coming to the city from across the world,...
Changing your Dutch expat health insurance policy every year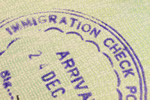 Expats in the Netherlands are being encouraged to adjust their private healthcare insurance to avoid being overcharged. In the vast majority of expat hubs across the world, private healthcare insurance is a necessity but can also wreck the budgets of all but the most financially comfortable foreign workers. The Netherlands is no exception...
Subsidence now a real threat to expat homeowners in the Netherlands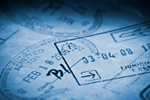 If you're planning to emigrate to the Netherlands, start a business and buy a home, take care over which location you choose! It's a well-known fact that the Netherlands in its entirety is located below sea level and is only kept dry by its brilliantly structured network of sea walls and dykes, but recent reports suggest it may be...
Asian cities now the tops for expat professionals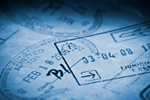 From their former positions as 'must-haves' on expat professional CVs, the latest survey shows major European cities languishing in the bottom ten. Predictions that the 21st century would be the Asian century seem to be coming true, at least in the minds of multinationals and their expat professional workforce. The Expat Insider...
Survival tips for new expats in Dubai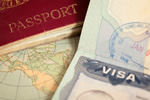 If you're still determined to take a chance on Dubai, here's what you need to know. Most expats head for Dubai for its career opportunities and its reputedly high-style ambience created by those on massive salaries. Words and phrases such as 'fresh start' and 'opulent, exotic lifestyle' trip off the tongues of recruiters and...
Retiring Brits head overseas for sunshine and warm weather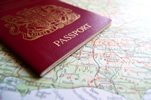 One of the main reasons, if not THE main reason, for Brits moving overseas is the notorious British weather. Winter in the UK for the vast majority of the population means huge heating bills, dull, miserable mornings and early evening gloom, and when it isn't cold it's usually raining. During the so-called British summer, hot, sunny...
Is Costa Rica an expat alternative to post-Brexit Europe?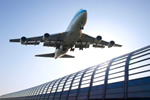 With the number of Brits moving overseas to escape a Brexit-generated economic disaster, new destinations are becoming popular as European favourites decline. One destination previously reserved for USA expats is Costa Rica, a small Central American country bordered by Panama and Nicaragua. Originally famous as the 'poster child of...
International City themed districts popular with Dubai-based expats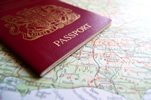 If you're relocating to Dubai and need to decide on a residential area, International City has it all! Popular with international expats as an unconventional residential location, International City lives up to its name as it's home to an multinational expat community and acts as a melting pot of diverse cultures, all with their...
Southeast Asian hubs for expat retirees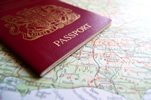 Formerly the chosen region for expats from Europe and the UK, Southeast Asia is now attracting its fair share of USA retirees. The region itself has a great deal to attract would-be retirees, with its stunning ultra-modern cities contrasting with rural havens in spectacular countryside far away from the usual mass tourism trails.A number...