Health and Environment News - Emigrate UK Page 9
This is the category page for all Health and Environment news here on emigrate.co.uk, where you can view all the Health and Environment emigration news.
Young expat on life support in Cambodian hospital refused help by Foreign Office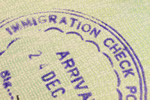 A Scots expat is waiting to die in a Cambodian hospital whilst the British government refuses to help. The family of Scot Charles McLaughlin have launched a desperate online appeal to raise £105,000 to bring him back to the UK after he suffered a massive stroke. Charles is now on life support in a Cambodian hospital and can only blink as...
China fails in survey whilst rival Taiwan soars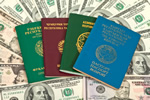 Taiwan's prime position in the latest expat survey isn't about to make China's day. China's breakaway island is now ranked as the second best destination for expat professionals as against China and Hong Kong's dismal rankings of 55th and 56th in the Expat Insider survey. Respondents to the survey ranked the island tops at...
Sihanoukville expats flee due to Chinese casinos and crime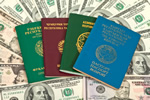 Cambodian expat favourite Sihanoukville is now overrun with Chinese construction workers and Chinese gamblers. It's taken just a few years to destroy one of Cambodia's favourite beachside destinations, simply by opening up the formerly peaceful resort to Chinese investors. Some ten years ago, the town was a favourite with Cambodian...
Kuwait hits rock bottom for expats in latest survey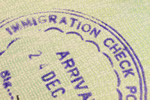 Endless expat surveys may confuse rather than enlighten, but the latest Expat Insider results for Kuwait may well tell it like it is. According to expat respondents living and working in the emirate, it's the worst in the world for almost everything except a fairly decent salary. It's a damning result for the formerly popular expat...
Bahrain tops the rest as best for expats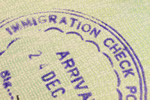 It may come as a surprise to some, but it's a fact – Bahrain is officially the best of the rest for expat professionals. Given the problems now besetting expats in GCC states as a whole, Bahrain's position in this year's Expat Explorer survey as a great fit for expats and a median between Western and Eastern countries comes as a...
Survey categorises best and worst world cities for expat lifestyles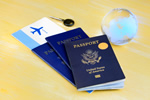 A reputable expat lifestyle survey has quantified 140 worldwide cities as to their suitability for expat professionals. The 2018 Liveability Index displays the best, worst and in-between of just about any city where expat professionals are working, with its five categories giving individuals a real-time indication of what's best for...
All UK expats in Thailand urged to get private health insurance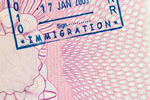 The British Embassy in Thailand is urging all UK expats living in the Southeast Asian country to make certain they have private health insurance. Resident expats are being told to make certain they have private health insurance, and tourists are being urged to get full-cover travel insurance before they arrive in Thailand. The warning was...
Expats in Beijing fall in love with hutong life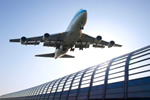 As Chinese citizens go crazy for new, ultra-modern apartments, expats are queuing to move into the traditional hutong districts. Nowadays, modern Chinese consider hutongs and their traditional siheyuan dwellings to be uncomfortable, inconvenient and decidedly old-fashioned, whilst expats from developed countries see them through...
Healthcare for expat children in Spain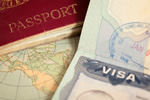 Spain's healthcare system is one of the best in the world, with both public and private options available for expats and their families. If you're planning to emigrate to Spain with your family, or even considering starting a family once you're settled down, Spain's excellent healthcare services are regularly ranked in the top ten...
Pros and cons of emigrating to Greece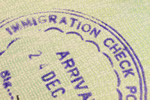 Whether you're thinking of retiring or simply fed up with your present job and home country, newly-recovered Greece is well worth your consideration. In spite of a recent survey's inaccurate assessment that Greece is the very worst location in the world for expats, a good number of incomers would strongly disagree with the report....