Health and Environment News - Emigrate UK Page 9
This is the category page for all Health and Environment news here on emigrate.co.uk, where you can view all the Health and Environment emigration news.
Southeast Asian hubs for expat retirees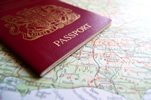 Formerly the chosen region for expats from Europe and the UK, Southeast Asia is now attracting its fair share of USA retirees. The region itself has a great deal to attract would-be retirees, with its stunning ultra-modern cities contrasting with rural havens in spectacular countryside far away from the usual mass tourism trails.A number...
Bahrain wins out again in new expat survey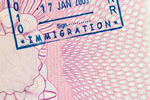 As the rest of the Middle East slips lower in expat survey ratings, Bahrain has climbed the ratings in the family, experience and economics categories. In the latest HSBC expat survey, Bahrain is now top of the Middle East expat favourites' list for three major components, making it the number one destination in the region for expats and...
Worldwide ranking in the use of English shows Asia lagging far behind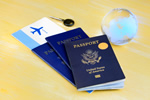 For retirees heading overseas to a non-English speaking country, it can be tricky to learn the local lingo, but is it really necessary? Retiring in a warm, inexpensive country is the dream of many older Brits, with Spain, France and Portugal especial favourites. However, not every retiree wants to spend several years becoming fluent in...
Finding the right expat property in the Philippines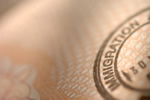 To quote one of the cleverest advertising tag lines of all time, for many expats it really is 'more fun in the Philippines'. For expatriates searching for a new, affordable life in retirement along with good weather, genuinely friendly locals and a cost of living which won't break the bank, the Philippines is perhaps the best of...
Expat retirees find love in the Philippines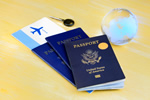 The Philippines is somewhat of a mixed bag for expats, according to a recent survey. Although the Philippines is usually found lurking near the bottom in most annual expat surveys, it's always been popular for those seeking a peaceful, pleasant life. Ignored by seekers of high salaries and career boosts, this Southeast Asian...
New Zealand still favourite for Brit expats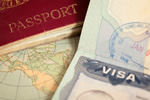 In spite of a few cost of living increases, New Zealand is still a favourite for British expats seeking a new life. Ever since the release of the Lord of the Rings movie trilogy, the stunning beauty of New Zealand's wild places has attracted a good number of retirees as well as business people to its shores. Formerly a well-kept secret,...
Tips for female expats travelling alone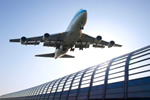 Arriving overseas as a lone female expat has its challenges, but making friends isn't that hard. Most expat-themed websites are aimed at the male of the species, focusing on salaries and luxurious lifestyles in exotic locations, with occasional brief diversions into the alcoholic lifestyle in various favourite destinations. In short,...
Is going local the answer to your expat dream?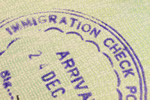 The process of retiring overseas prompts many questions about your proffered lifestyle, your finances and your future in your chosen destination. One question which many would-be expats ask themselves is whether they'd be happier living a simpler lifestyle by going local and living outside the mainstream of modern existence. Living like...
Expats in France facing six month waits for specialist medical appointments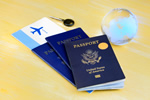 If retirement in France is your goal and you're not in perfect health, you may need to wait up to six months for an appointment with a specialist. A recently released report by France's Ministry of Health may be of concern for would-be expat retirees with existing health problems. The report was based on a study involving 21,700...
Is expat retirement under threat from the ageing world population?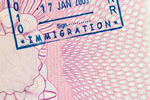 For decades, living a carefree retirement overseas was the aim of would-be expats in the Western world, but recent developments would seem to be conspiring to turn the dream into a nightmare. The changes taking place in the modern world have shaken the expat retirement ethic to its roots with threats to its stability, affordability and...